Barber Makes A Connection At Wisconsin's Scandal-Wracked Youth Prisons
Lamar Skinner Sees Opportunity To Be A Role Model For Lincoln Hills, Copper Lake Inmates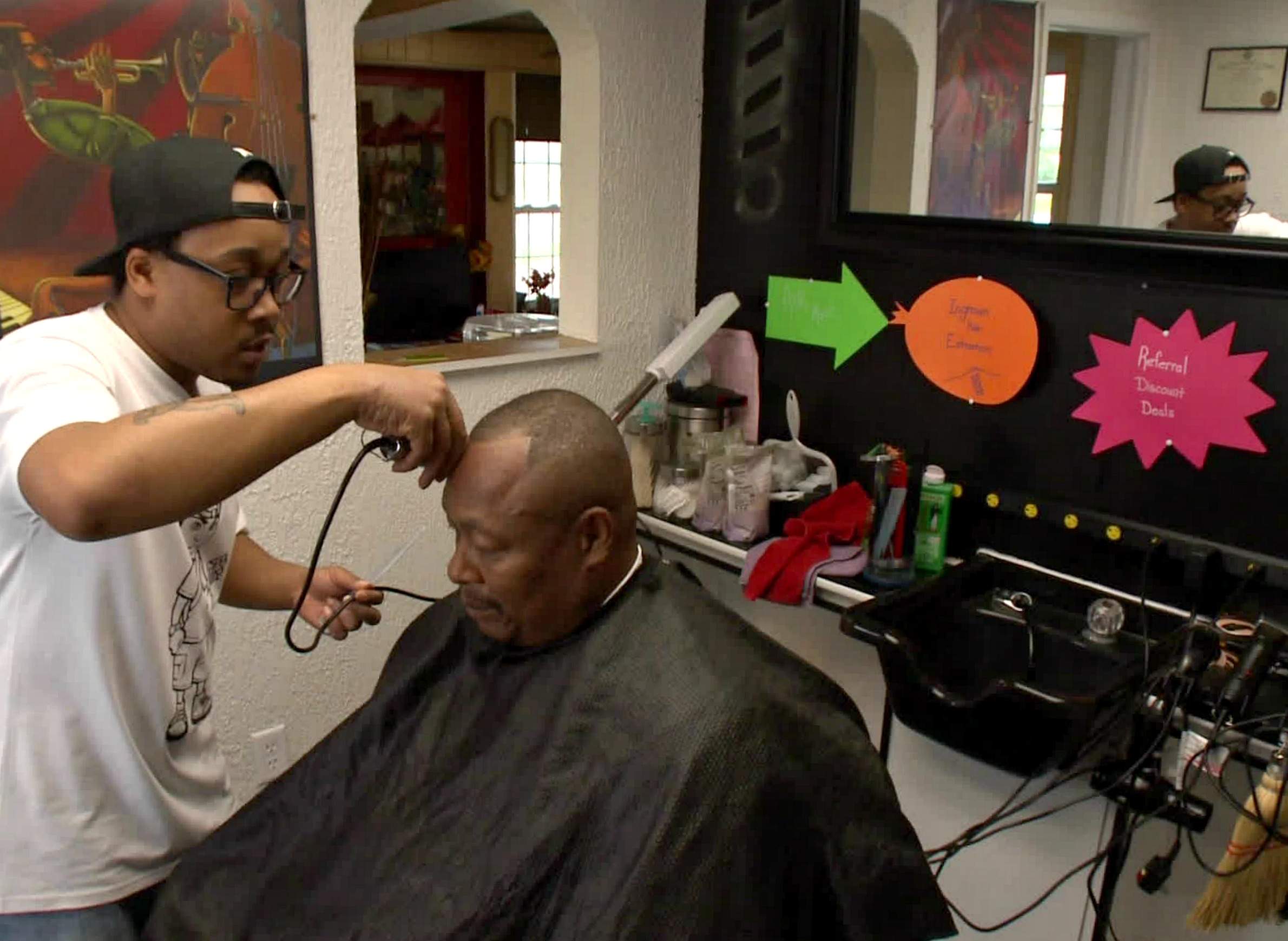 With the Wisconsin Department of Corrections under a federal judge's order to change its use of pepper spray and practices like solitary confinement on juvenile inmates at its Lincoln Hills and Copper Lake prisons, years of misconduct and mismanagement at the facilities are forcing Wisconsin to make some concrete decisions about how juvenile inmates are treated.
The brunt of these abuses has fallen on youth of color. An Urban Institute study released in June 2017 found that "black youth are 15 times more likely to be incarcerated than their white peers" in Wisconsin. This is the fifth-largest racial juvenile justice disparity in the nation. Other recent studies of the state's juvenile justice system — by the University of Wisconsin Population Health Institute and the Wisconsin Council on Children and Families — found that these disparities have been persistent, even amid improvements in other aspects of its practices.
It is against this backdrop that Madison barbershop owner Lamar Skinner has been making a weekly trek to Irma, in north-central Wisconsin, to give haircuts to Lincoln Hills and Copper Lake inmates. In a June 30, 2017 report on Wisconsin Public Television's Here & Now, Skinner said one frequent client, Dane County Circuit Court Judge Everett Mitchell, came up with the idea.
Skinner has been surprised by the sense of connection cutting hair fosters with incarcerated youth.
"There's a guy that's been working there for about 30 years," Skinner told Here & Now. "He's like, 'Man, I'm glad you're here. I'm glad you're here. They just didn't understand. You gotta have an African-American to cut these African-American kids' hair.'"
On each trip up to the facility, Skinner gives about 30 haircuts per day, and combined with knowing what the inmates are going through, it can be taxing. As a barber and a business owner, though, he sees a lot of positive interaction, and it flows both ways.
"I'm pretty much there for the haircut, but if I can insert little bits and pieces of things that they can use, I'll do that," he said. "When I'm there they sweep up the hair, they thank me they shake my hand, they're polite. They're just regular kids. They got in some trouble … I didn't know I was going to like it that much until I got into it."
The chance for inmates to connect with a role model of color is not only poignant, but rare. The Milwaukee Journal Sentinel reported in March 2017 that Lincoln Hills had only one African-American staff members, despite the fact that a majority of inmates are racial minorities.
During his Here & Now interview, Skinner gave a haircut to Larry Jackson, a Baptist minister in Madison. Jackson voiced his approval for the work Skinner is doing for Wisconsin's juvenile inmates.
"By Lamar being there as an African-American, just his presence will encourage a lot of them. Just by him being African-American in there doing something positive," Jackson said.
This report was produced in a partnership between PBS Wisconsin and Wisconsin Public Radio. © Copyright 2023, Wisconsin Educational Communications Board and the University of Wisconsin-Madison.