The Costs Of Extreme Storms Come Into Focus Across Wisconsin, US
Communities Around The Nation Are Confronted By The Price Tag Of Repeat Disasters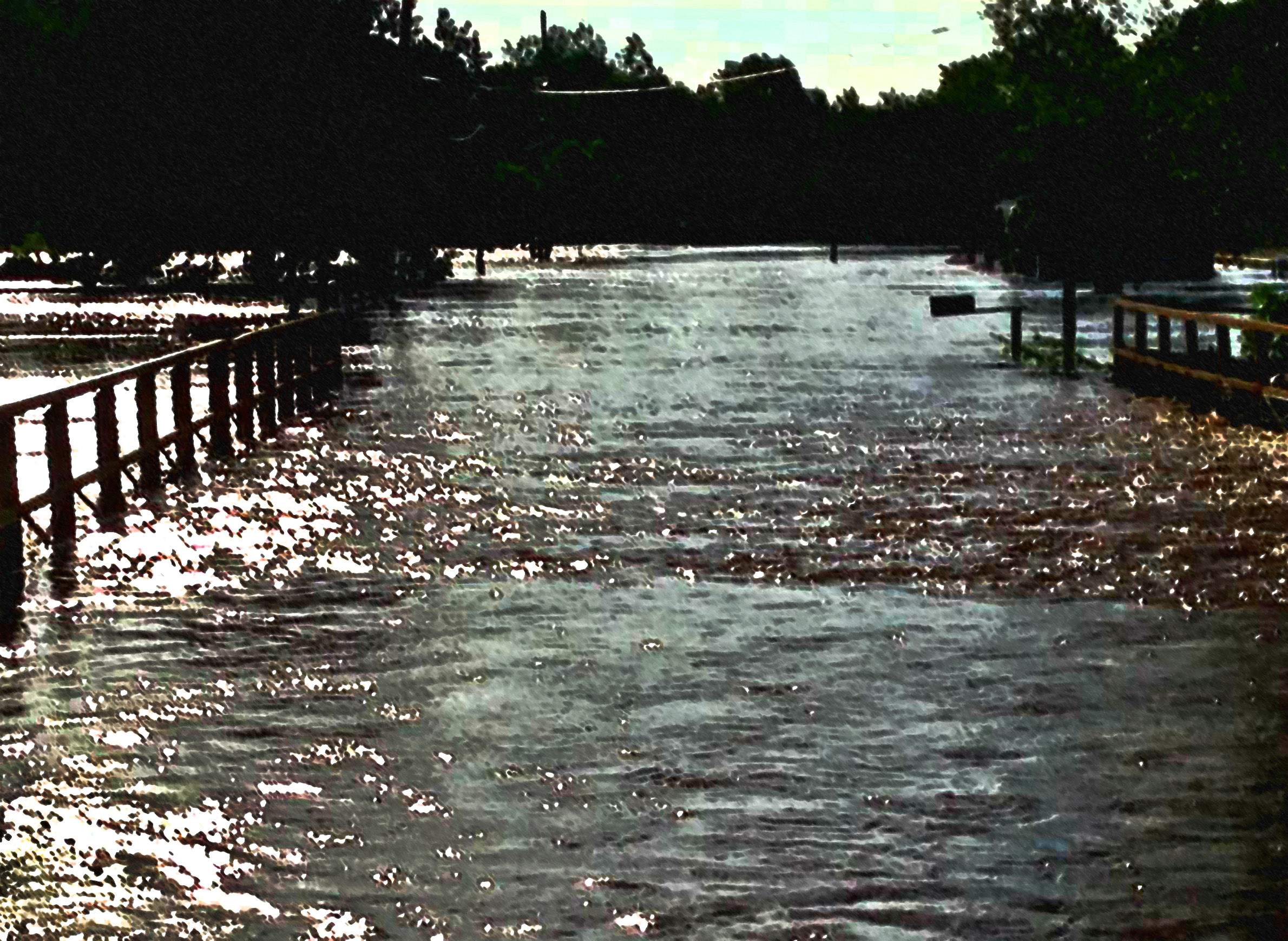 Across northwestern Wisconsin, regular bouts of extreme rainstorms are wreaking havoc on public infrastructure that was engineered for what is increasingly perceived as a different era. But steep and repeated costs associated with the ensuing flood damage are hardly unique to one corner of the state.
The issue of too much water in too short a time is contributing to mounting budgetary and, in some cases, existential crises for communities of all sizes around Wisconsin and the United States. In 2019, the problem is coming into greater focus.
Extreme wet weather and resulting floods have been among the most costly natural disasters in the U.S. in recent years. The destruction in many communities is compounded by a network of transportation and flood-control systems that have failed in the face of downpours, which has governments, businesses and nonprofits considering how to better prepare for the next time the waters rise.
WisContext is exploring how this issue is playing out in northwestern Wisconsin as other media outlets are covering its implications in communities across the state and nation.
In the first six months of 2019 alone, flooding in 24 states caused an estimated $1.2 billion in damage to public infrastructure, as tallied by the Associated Press. Flood damage in Wisconsin, centered on communities like Lodi and Darlington, accounted for a small fraction of that estimate — $2.9 million — as other Midwestern states bore the brunt of a historically wet period in much of the nation.
But expand that timeframe by months and the near-term cost of flood damage in Wisconsin begins to rise precipitously. Go back a few years, and a fuller scope of the problem's vastness in the Badger State begins to take shape.
Between 2012 and 2018, communities in northwest Wisconsin racked up more than $50 million in damage to public infrastructure from repeated historic storms and floods. The damage was in large part a result of inadequate infrastructure — particularly undersized culverts — that engineers designed based on climate records from the mid-20th century. While individual weather events are not in themselves evidence of long-term climate change, a pattern of more frequent high-intensity storms is projected to be more likely in the upper Midwest.
Parallel scenarios have played out in southern Wisconsin: a single storm system in August 2018 dumped precipitation so extreme on parts of Dane County that it wrought more than $150 million in damage to public and private property. Indeed, one year later, the problem of undersized culverts — likewise designed and built for smaller and less frequent storms — is factoring into local planning and fears of worse flooding in the future, reported the Wisconsin State Journal.
The specter of climate-driven extreme weather also factors into how other Wisconsin communities are planning for their futures.
The Bad River Band of Lake Superior Chippewa, for instance, has plans to spend a $1 million federal grant on solar power generation as it works toward a goal of energy sovereignty. Tribal leaders cited a July 2016 storm that wreaked havoc on the regional energy grid and left vulnerable community members without power as a turning point in their effort toward pursuing greater energy independence within the community. The Bad River Band has also pointed to the risk of extreme weather in a legal battle with Enbridge over the fate of a natural gas and oil pipeline that runs through its reservation.
At the same time, more than a half-dozen cities in Wisconsin have pledged to work toward carbon neutrality by 2050, with city leaders in La Crosse specifically calling out the risks that climate change poses to the region in terms of extreme precipitation and flooding.
Meanwhile, the vexations flooding is causing in Wisconsin communities are woefully commonplace in the Midwest and well beyond.
Downstream from Wisconsin, historic floods along the Mississippi River and its tributaries in 2019 have created a new sense of urgency, reported NPR, over the river system's vast network of aging and, in many places, inadequate dams and levies. Anxiety over the problem and how expensive it will be to improve the infrastructure in the face of future floods is especially acute in smaller communities with fewer resources. In many cases, state governments are stepping in with assistance, though it is typically for rebuilding efforts and only rarely proactive measures.
And as outlined by the AP, the long-term outlook paints a gloomier picture still of rising costs all over the U.S. due to more frequent flood damage and insufficient funding mechanisms to tackle it. Federal policies favor quick rebuilding after a disaster over potentially slower and, in the near-term, more expensive fixes. These rules are a source of frustration for local officials in northwestern Wisconsin and disaster-stricken communities across the nation.
Federal disaster aid rules make it difficult to fund infrastructure upgrades or other avenues toward greater resiliency against flooding; they instead favor rebuilding a structure like a culvert or dam to the specifications in place prior to a disaster. A bipartisan bill in the U.S. Senate seeks to address that issue by requiring the Federal Highway Administration to fund disaster aid projects aimed at greater resiliency.
However, the issue is more complex than a single federal policy. Noting the skyrocketing costs of natural disasters and the singular way flooding ads to that bill, Curbed detailed how a "constellation" of federal programs further complicates any national response to floods and other costly natural disasters.
These challenging circumstances have some communities looking abroad for flood-mitigation models. CBS's 60 Minutes explored how the city of Hoboken, New Jersey is seeking to learn from the Netherlands' vast and resilient system of dikes and floodgates. The dynamics driving flood risk in Hoboken differ from inland communities, where sea-level rise and hurricanes aren't a direct threat. Still, flooding remains a central concern. In the years following Hurricane Sandy, which devastated coastal New York and New Jersey in 2012, Hoboken has consulted with Dutch experts to improve its resilience to flooding.
Local leaders, both in Wisconsin and elsewhere, are hopeful that different strategies and a fresh focus on the problem may help protect their communities against a future of more extreme weather.
This report was produced in a partnership between PBS Wisconsin and Wisconsin Public Radio. © Copyright 2023, Wisconsin Educational Communications Board and the University of Wisconsin-Madison.