Election Security Remains A Work In Progress For Wisconsin
State Seeks To Avoid Voter Data Breach That Happened In Illinois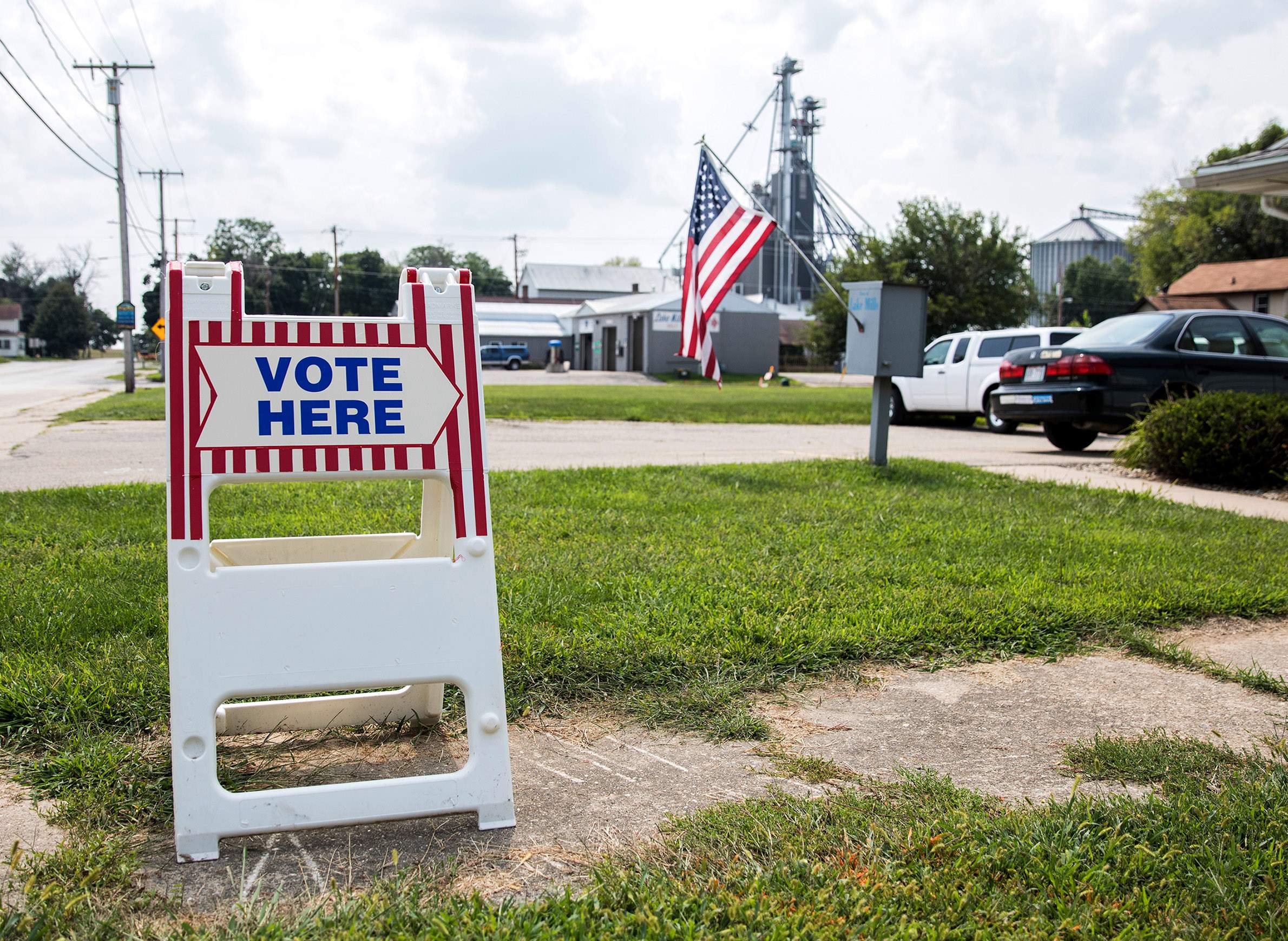 Wisconsin officials say they have taken multiple steps in recent months to guard against the type of attack that Russian hackers unleashed on neighboring Illinois when they allegedly stole data about hundreds of thousands of Illinois voters before the 2016 election.
But the August rollout of vote tallying through the WisVote system — in which clerks inadvertently reported duplicate votes in nine counties — shows more work needs to be done.
In 2016, cyberactors gained access to 200,000 voter records in Illinois, according to an April report from FireEye, a California-based cybersecurity firm.
"Illinois maintains that no data was altered; however, it is possible that the actors had the ability to the modify or delete data," an April 2018 FireEye report noted.
A July indictment by special counsel Robert Mueller put the number even higher, saying Russian hackers gained access to information about 500,000 voters in that breach, including "names, addresses, partial Social Security numbers, dates of birth and driver's license numbers
The threat of Russian interference in U.S. elections continues to be "very high," according to Luke McNamara, a senior analyst at FireEye.
Wisconsin Elections Commission officials say they have taken several steps recently to secure WisVote, the state's vote tallying and voter registration database. They include:
Encrypted data so that "in the unlikely event of a breach, any data stolen would be unusable."


A new WisVote access policy, effective July 23, that requires all users to be trained in computer security "best hygiene" practices. "New users must complete security training before gaining access to the system," the commission reported, "and existing users must complete the training prior to the November 2018 election."


Multi-factor authentication, meaning "clerks will need more than a username and password to gain access to the system."


Upgrading monitoring to detect any suspicious activity and continued regular "cyber hygiene scans" from the U.S. Department of Homeland Security, which began in 2016.
"WisVote has approximately 3,000 users, primarily the clerks in Wisconsin's 1,853 municipalities and 72 counties and their employees," the commission reported. "Users of the system receive extensive online training, including security training. Users have access only to voter records in their jurisdiction, limiting the potential for damage in the event an authorized user's credentials were stolen or of unauthorized actions by an authorized user."
In July, the FBI briefed Maryland state government that the private company hosting the statewide voter registration and election management system is controlled by Vladimir Potanin, a Russian oligarch with close ties to Russian President Vladimir Putin. Gov. Larry Hogan has asked the federal government to help it evaluate whether Maryland's voting network is safe.
Wisconsin election officials say WisVote is more secure because it was developed in-house and is hosted on servers owned by the state and protected by the state Department of Administration's Division of Enterprise Technology.
But nine Wisconsin counties reported inflated results to WisVote after the Aug. 14 primary, said Reid Magney, spokesman for the Elections Commission. The glitch was first reported by the conservative news outlet Media Trackers.
"Milwaukee County experienced problems when uploading its results into the new system, which caused creation of duplicate records," Magney said, adding that the county initially certified the incorrect results.
Eight other counties — Ashland, Dunn, Florence, Iron, Oneida, Outagamie, Sheboygan and Washington — experienced similar problems that were corrected before the counts were certified, he said.
Magney said the problem was that the system was "timing out" while data were being uploaded.
"When the upload would resume, it would create duplicate records," he said, adding, "It has been fixed."
Grigor Atanesian, a native of St. Petersburg, Russia, is an Edmund S. Muskie fellow at the Wisconsin Center for Investigative Journalism. He studies investigative reporting at the University of Missouri School of Journalism via a Fulbright grant. The nonprofit Center collaborates with Wisconsin Public Radio, Wisconsin Public Television, other news media and the UW-Madison School of Journalism and Mass Communication. All works created, published, posted or disseminated by the Center do not necessarily reflect the views or opinions of UW-Madison or any of its affiliates. The Center's coverage of democracy issues is supported by The Joyce Foundation.
This report is the copyright © of its original publisher. It is reproduced with permission by WisContext, a service of PBS Wisconsin and Wisconsin Public Radio.