Fall Is More Than A Fallow Season For Gardens
University Place: The Art Of Tending A Landscape Through And Beyond The Harvest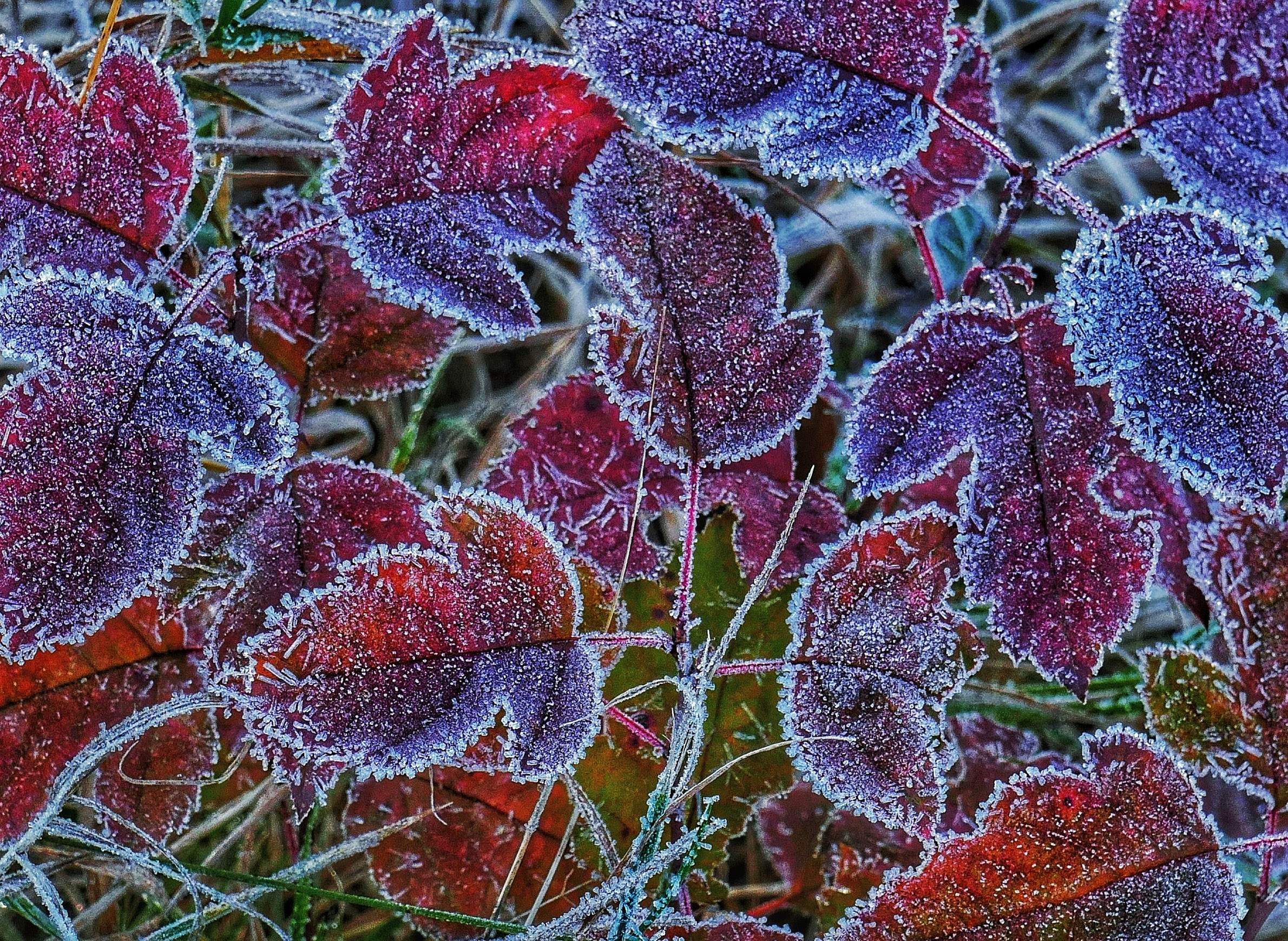 Fall can be a turbulent time for gardeners, as an encroaching chill in the air begins to leach the life from the plants they've worked hard to nurture through the spring and summer. While it may be tempting to abandon horticultural pursuits as trees blush red and amber, the date of the first frost in Wisconsin can vary by a month or more from year to year, potentially extending the growing season. And as growers gather their harvest, there is still time to develop fall and winter interest in formerly green spaces.
Expectations of a garden's appearance and planting composition should shift with the seasons, said Jerry Nelson, owner of Classic Gardens in Raymond, in an Oct. 26, 2015 talk, recorded for Wisconsin Public Television's University Place.
"You don't see a lot [of flower color]," Nelson said. "But the foliage characteristics and the differences in the patterns and the differences in the colors … give you what you need for a season extender."
Although an extended growing season in some parts of Wisconsin can stretch all the way to November, a garden with longevity through autumn will have its roots in strategic spring and summer planting. Nelson suggested gardeners select cultivars that do not rely on blooms to offer interesting color and texture, such as kales, cabbages and various ornamental grasses. Evergreens and deciduous trees with striking fall colors can also add depth to a landscape. Trimmings from summer plantings, like corn and soybean stalks, can be paired with pumpkins, gourds and squash to create a seasonal tableau.
The conclusion of the growing season does not mark the end of a gardener's to-do list; fall is the ideal time to turn over soil in a vegetable garden, compost leaves and debris, and plant bulbs for the following spring before the ground freezes. Garden beds may also benefit from the application of mold treatments, and some plants, like roses, can be winterized with a layer of mulch and baited traps to discourage mice and other pests from dining on their roots when other food supplies grow sparse.
After the beds are put to rest and tools, planters and other supplies are stored away until the first signs of spring, gardeners can still engage with their landscapes by planning for the next year's growing season.
"There's endless combinations," Nelson said. "So you got to let your imagination go, and then try to find the things that fit what you're doing, because you don't ever do the same thing twice."
Key facts
Growing degree-days can provide a more accurate picture of a given year's growing season than the calendar. The number of growing degree-days varies by plant due to their different minimum and maximum temperature thresholds.


Seedlings and plantings from summer annuals can be held in reserve to fill in after earlier blooms and plants have begun to fade. Likely candidates include rushes (Juncus), sages (Salvia), ponysfoot (Dichondra) and other cold-hardy plants.


Late fruiting plants like cotoneaster (Cotoneaster) and those with long lasting fruit, such as crab apples, can add striking color as trees lose their leaves, but may also provide a popular stop for hungry birds on their way to warmer climates.


Fall can provide a good opportunity to prune trees and perennials, as their growth slows and the lack of leaves makes it easier to spot dead limbs. Hydrangeas (Hydrangea) in particular benefit from fall pruning because they flower on the current season's growth. If left unattended, they can grow to an unmanageable size in a few seasons.


The orientation of bulbs as they are placed in the soil has little impact on the plants when they appear in the spring. It is more important to get them in the ground before the soil becomes too frozen.
Key quotes
On a favorite planting combinations: "The fall blooming [witch hazel] is really late. Monkshood is just coming into flower. And so monkshood and witch hazel ... this is a combination that works every year."


On adjusting expectations for a fall garden: "Shrub roses… they'll bloom right up through Thanksgiving. Maybe not a lot of flowers, but… you know as we get [late into the season], we really got to stretch to imagine what we got for color and extenders."


On the arrival of a hard freeze: "Some years it's Christmas. Some years it's been… right around Halloween. Had a hard time doing containers and greens ... because they were frozen solid... So we play the weather game there."


On a task that can be put off when a fall to-do list gets too full: "Anything that flowers on new wood in the summer you can prune dormant. So I just tend to do it spring rather than fall because I'm doing summer and fall catch-up at that point."


On working in the garden during the off-season: "I've planted trees with frost in the ground two feet deep. We piled up some firewood and we burned the whole thing of frost out of the ground, planted the trees, put everything back. We did that in January and February, and we did that because we didn't want to rut up the lawns… So there's always a way to do something that's not in season."
This report was produced in a partnership between PBS Wisconsin and Wisconsin Public Radio. © Copyright 2023, Wisconsin Educational Communications Board and the University of Wisconsin-Madison.