Hazelnut Growers In Wisconsin Get Cracking
University Place: Advocates Seek New Types, Markets For 'Midwest Miniatures'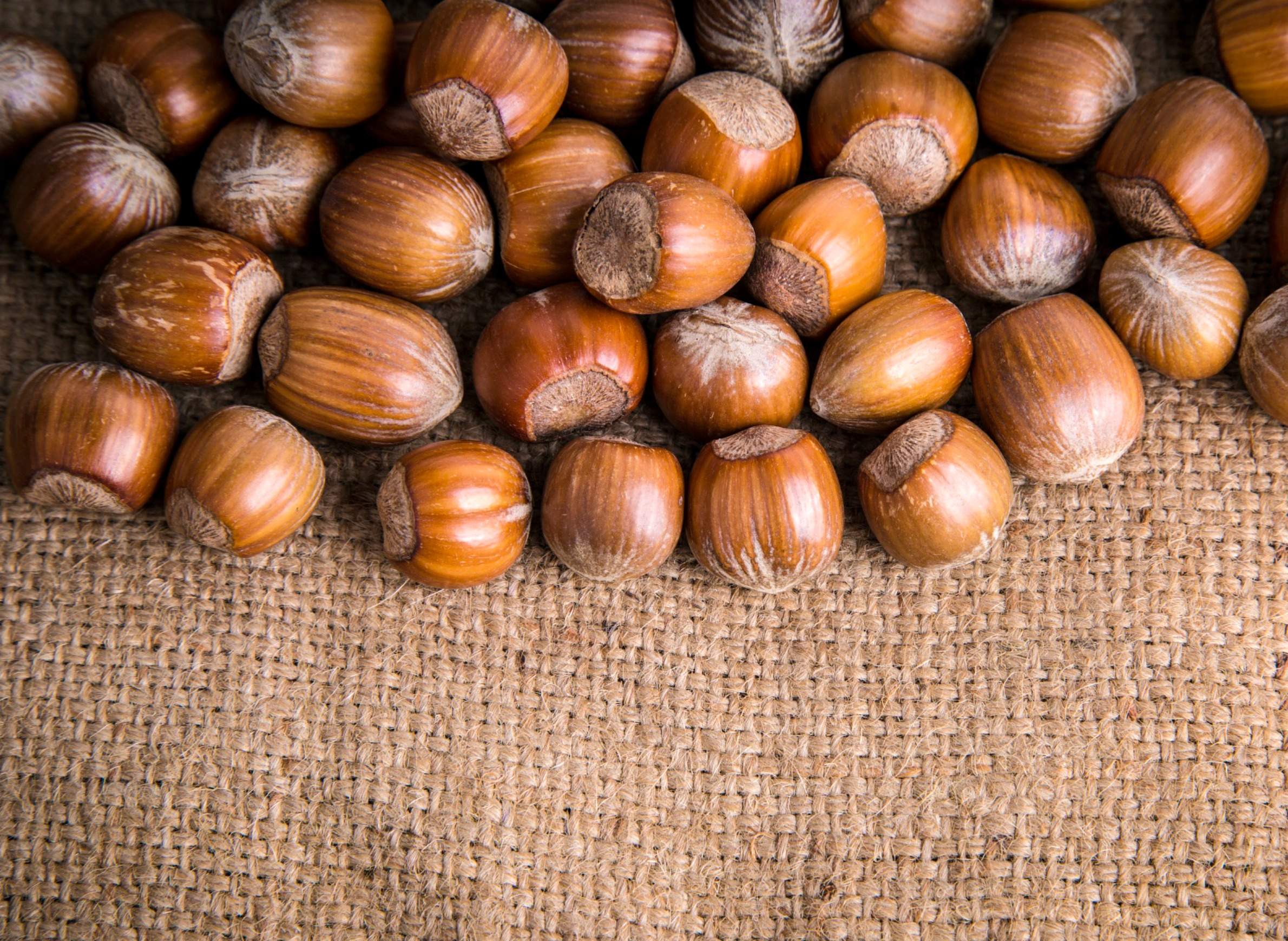 Americans are increasingly figuring out why Europeans love hazelnuts so much, thanks in large part to obsessions over a certain chocolate hazelnut spread. In the U.S., Midwestern farmers are starting to dabble in growing hazelnuts, mostly as a hobby, but agriculture advocates see serious potential to develop hardy new varieties of hazelnut plants and carve out a profitable new market.
Small growers are teaming up with researchers and ag agents in the Upper Midwest Hazelnut Development Initiative, a partnership of the University of Wisconsin-Madison, UW-Stevens Point, UW-Extension and the University of Minnesota. Launched in 2007, the program works with growers in Wisconsin and Minnesota, as well as in Iowa. It actively provides support and education to hazelnut growers and gathers data from their experiences in the field.
Jason Fischbach, a UW-Extension ag agent in Ashland and Bayfield counties, helps lead the initiative. He hosts the annual Wisconsin Hazelnut Field Day, which recently marked its seventh year running with a gathering at Seven Ponds Winery north of Bayfield. While Turkey and Italy produce hazelnuts on a sheer scale that's tough to compete with, Fischbach thinks Midwestern growers can target their crop toward niche products. Moreover, within five years or so, he thinks they can form grower-owned processing companies to bring these products to market.
In a July 30, 2015 talk at the Northern Great Lakes Visitor Center in Ashland, as part of the Northern Lights Tour presented by the Wednesday Nite @ the Lab lecture series, Fischbach described the context for the rise of hazelnut growing in the upper Midwest, and detailed what needs to happen in order for the region to develop a sustainable industry. This presentation was recorded for Wisconsin Public Television's University Place. Throughout his talk, Fischbach detailed the intersection of biology, hobby farming, business opportunities and desire for local food that's gradually making a mark on northern Wisconsin.
Key facts
Hazelnuts are also known as filberts and cobnuts. However, the term "filbert" is considered to be out-of-style.


Three types of hazels are grown for their nuts: European (or common), American, and beaked. Currently, the European variety provides some 99 percent of the hazelnuts people around the world consume. The American hazelnut is hardy and holds up well during the winter, but is vulnerable to a disease called eastern filbert blight. European hazelnut is also vulnerable to that disease, and isn't as hardy in cold weather. The disadvantage of American hazelnut is that it produces smaller nuts, with thicker shells, than the European species.


Most hazelnuts are grown in Turkey, Italy, and Spain. Turkey overwhelmingly dominates the industry, but production there is declining, in part because it mostly relies on small family-owned farms whose owners are aging. In the U.S., hazelnuts are primarily grown in Oregon.


In the Upper Midwest, people typically grow a cross-bred variety of the American and European species, which yields a variety of results in terms of the size and other characteristics of the nuts. Most hazelnut farms in the region consist of 50 trees or fewer — basically people "getting their feet wet" with growing these plants.


The appearance of hazelnut trees grown in the U.S. varies from low-to-the-ground shrubs to 20-foot-tall trees. Fischbach believes a "compact shrub" is better suited to the Upper Midwest than a tree.


Growers can submit data about their plants' performance and yields on the Upper Midwest Hazelnut Development Initiative's website. Researchers track and aggregate these data to help identify successful cultivars and advance the project's goal to row the industry.


There are wild hazelnuts scattered about in the Midwest, and researchers are examining them in search of advantageous genetic traits.


Eastern filbert blight is a serious threat: It wiped out thousands of hazelnut plants in British Columbia in 2015, and also has threatened the industry in Oregon's Willamette Valley.


Americans consume far less hazelnuts than Europeans, but are slowly increasing their consumption, thanks to products like Nutella and Ferrero Rocher. Additionally, brands like Jif and Smucker's are launching their own Nutella-like chocolate hazelnut spreads for U.S. markets.


The local food movement is also contributing to demand for hazelnuts, in part because they contain healthy fatty acids.


Currently, in-shell hazelnuts grown in the Midwest are much smaller than those grown in Oregon or Europe. However, smaller nuts can be advantageous for use in products like trail mix and granola. Midwestern growers may need to focus on these and other value-added products, like salad oils and hazelnut spreads, to achieve competitive profit margins.


Nutella contains a relatively small amount of hazelnut and a lot of palm oil and sugar. Midwestern growers could also compete by selling higher-end spreads with a higher hazelnut content — earning a higher profit margin, and appealing to consumers interested in healthy and locally grown foods.


Nut oils are good raw material for biodiesel.
Key quotes
On the dominance of Nutella: "Ferrero, to make Nutella, uses about 40 percent of the world's hazelnut supply. They drive the industry."


On European consumption of hazelnuts: "The analogy is, they eat hazelnuts like we eat peanuts."


On people in the U.S. who are interested in growing hazelnuts now: "They're early adopters that have recognized that there are real problems with our current agricultural systems. So for example, if you drive through the Upper Midwest, it's dominated by two crops: corn and soybeans. That has real implications in terms of soil and water quality."


On the productivity of hazelnut trees in the Upper Midwest so far: "On average, if you planted 100 seedlings, 10 might be pretty good, 80 are, you know, OK, and 10 are garbage. So if you take the average of all those ... it's only about 280, 250 pounds per acre. Nobody's making any money growing hazelnuts at that yield, no matter what you're selling them for."


On the potential of hazelnuts in the Upper Midwest: "You take the average annual yields of the 10 best plants at these sites, and now we're pushing yields that are competitive with European hazelnut yields — first generation hybrid selections. That's why folks are so excited about these hazelnuts in the Upper Midwest, is because the potential is there."


On how researchers learned to stop worrying and love the smaller hazelnuts grown in the Upper Midwest: "We call them 'Midwest miniatures.' And they taste great, and actually we think it's better fit to an American palate, because we're used to eating peanuts, and they're about the same size as a peanut. So you just grab a handful of hazelnuts or a handful of peanuts."


On wild hazelnuts native to Wisconsin: "We have hazelnuts in our backyard. If you've been out to the barrens, as part of the [Chequamegon-Nicolet] National Forest, it's hazelnut as far as the eye can see."
This report was produced in a partnership between PBS Wisconsin and Wisconsin Public Radio. © Copyright 2023, Wisconsin Educational Communications Board and the University of Wisconsin-Madison.