More Information About The Brown Marmorated Stink Bug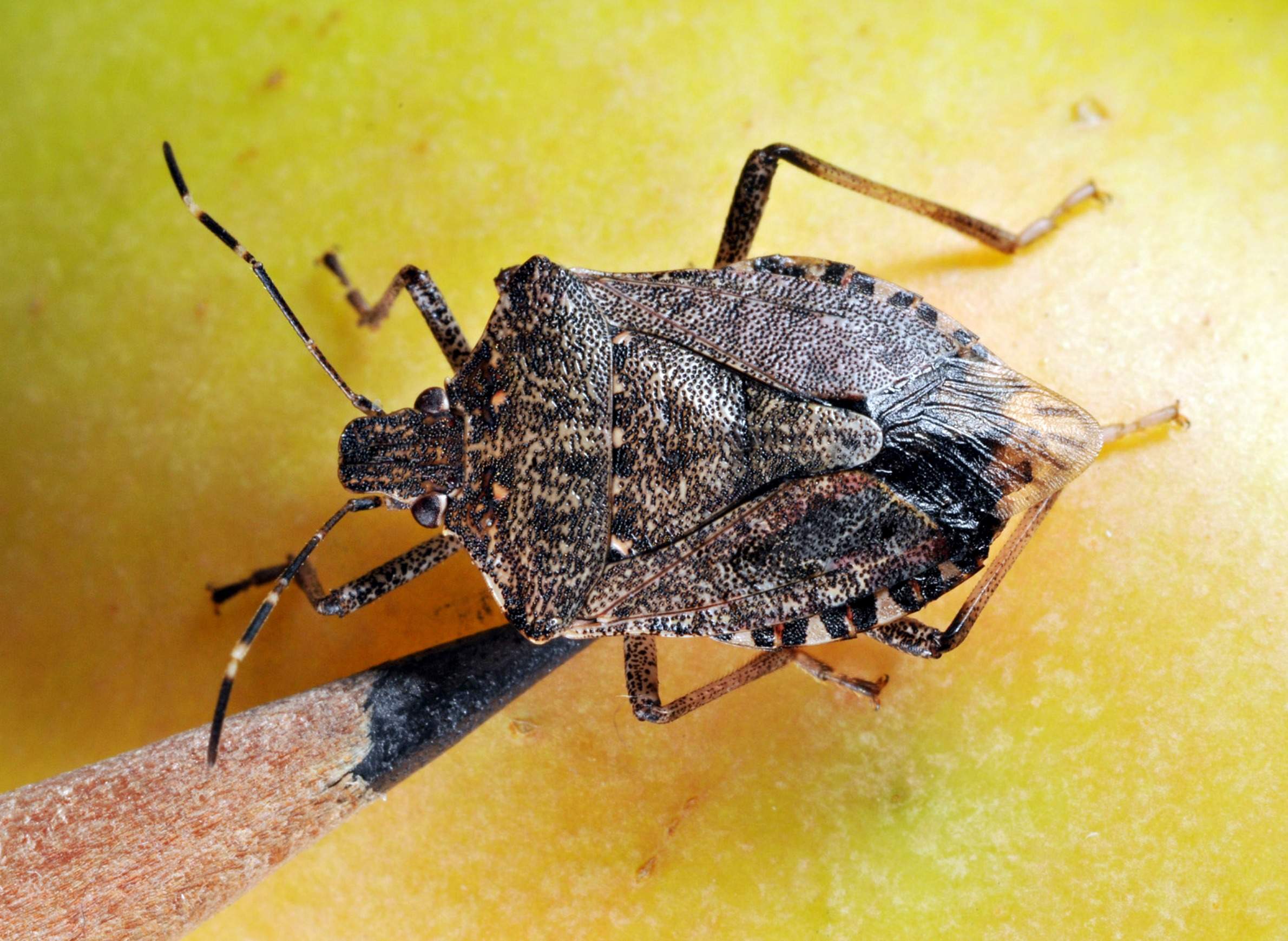 The brown marmorated stink bug is an invasive species that is increasingly establishing a presence in Wisconsin.
Native to East Asia, the bug has spread throughout much of the eastern U.S. since the turn of the century. An indoor nuisance, the bug is also an agricultural pest that consumes a variety of crops, particularly fruits. Though it has only been spotted in Wisconsin over the last seven years, entomologists tracking the species suggest that it may become a prominent problem for farmers and gardeners.
Links to resources and more information about the brown marmorated stink bug follow.
Guides and tips
University of Wisconsin-Extension Horticulture: Pest alert: Brown marmorated stink bug
Stop BMSB: Biology, ecology and management of brown marmorated stink bug in specialty crops
UW-Milwaukee Field Station: Bug of the week: Stink bugs revisited (Family Pentatomidae)
Penn State College of Agricultural Sciences: Advice from Extension: Brown marmorated stink bug
New Jersey Agricultural Experiment Station: Monitoring for the brown marmorated stink bug
Michigan State University: Brown marmorated stink bug
Minnesota Department of Agriculture: Brown marmorated stink bug
U.S. Department of Agriculture National Invasive Species Information Center: Brown marmorated stink bug
USDA Animal and Plant Health Inspection Service: Brown marmorated stink bug
Wisconsin Public Radio
Sept. 30, 2015, The Larry Meiller Show: Brown marmorated stink bug is one to look out for this season, entomologist says
Oct. 12, 2015: Asian stink bug has settled in Dane County, say officials
This report was produced in a partnership between PBS Wisconsin and Wisconsin Public Radio. © Copyright 2023, Wisconsin Educational Communications Board and the University of Wisconsin-Madison.