Pushing Back On Despair Among Western Wisconsin's Dairy Farmers
An Increase In Bankruptcies Compounds Economic And Emotional Woes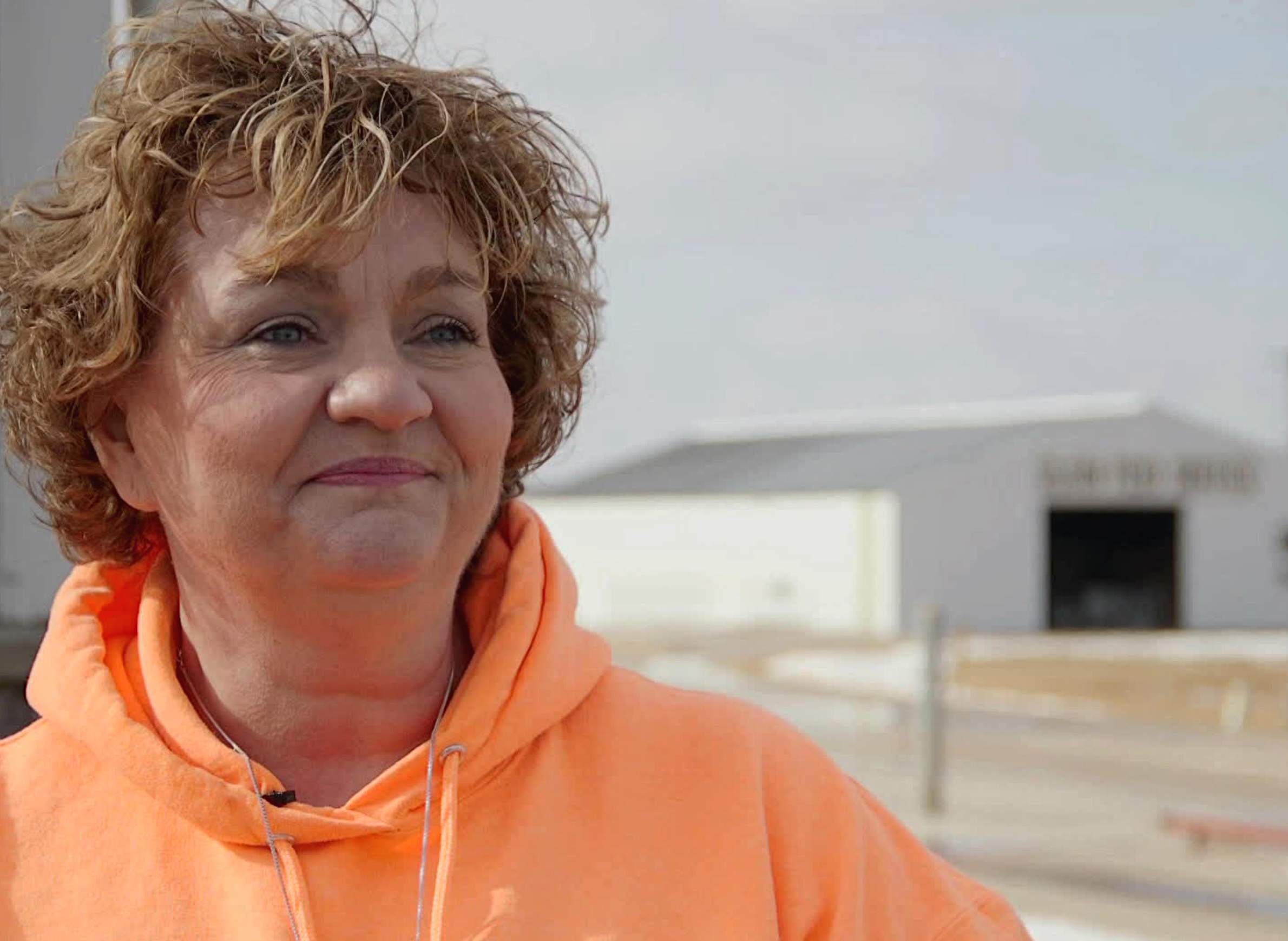 As the dairy industry struggles with low prices in the face of a long-mounting milk glut, more farmers are finding that their woes are escalating. Over the spring of 2017, a pricing dispute with Canada, Wisconsin's large export market, along with ongoing fears of additional trade issues, have helped crystallize what is turning out to be a serious crisis in dairyland.
Cow-feed suppliers can offer a measure of how dairy farmers are holding up. Viewed through the experiences of Olson Feed Service in Crawford County, the picture is grim, as Wisconsin Public Television's Here & Now found in a March 16, 2018 report. The company often mixes up custom blends of food tailored for specific farmers' herds, but lately customers are asking for cheaper products or trying to get by on a smaller amount of feed overall, explained owner Tammy Olson, who couldn't help but notice a growing despair among the farmers she serves.
Wanting to learn more about what was going on, Olson pulled up data that showed western Wisconsin had the nation's highest rate of farm bankruptcies in 2017. Federal bankruptcy court data shows that out of 501 chapter 12 bankruptcies that year — a special category of bankruptcies for family farmers and family fishing operations — 45 were in Wisconsin, with 28 of in the U.S. Bankruptcy Court's Western District for the state.
Chapter 12 bankruptcies in the district have been increasing over the past several years, with 2017 filings approaching those during the height of the Great Recession. As of April 2018, federal data shows there have been 10 Chapter 12 bankruptcies in western Wisconsin, which could indicate another bad year — there were 10 in all of 2008. The bankruptcies come as a long-term trend of declining family farms and shrinking dairy herds intensifies.
"I'm proud of the fact that I'm from Wisconsin and that I participate in our dairy production and the 'REAL' seal and I can't be proud of this," Olson said.
The fallout from the dairy industry's woes has included a rise in farmer suicides. It's contributing to a growing public health crisis, as farmers overall are aging and suicide is among the leading causes of death for middle-aged men. The situation turned Olson into an activist, and she set out to contact state and federal legislators about the rise in bankruptcies, and organize town hall meetings and farm tours to discuss the issue.
In tackling the economic and emotional despair afflicting the dairy industry, Olson is determined to cut through stoicism and stigma. She's urged farmers and their families to take advantage of mental-health resources, and won't allow anyone to blame those who are suffering.
"There is no dumb farmer," Olson said. "That is a stereotype that makes me very angry. They are very hard-working but they're also very intelligent. People in our industry have to be their own mechanics. ... Sometimes they have to be their own doctors."
At a March 16 town hall in Seneca, state Sen. Jennifer Shilling, D-La Crosse, state Rep. Lee Nerison, R-Westby, and a representatives from the offices of U.S. Rep. Ron Kind and U.S. Sen. Tammy Baldwin, both Democrats, heard oft-emotional accounts from struggling farmers who believe policymakers aren't doing enough to help.
Olson told Here & Now that she left the meeting proud of her family-farmer neighbors, and credited legislators who attended meetings with being receptive to farmers' concerns. She said her fight would continue through the process of the federal farm bill, with a Republican-drafted renewal released by the U.S. House's Agricultural Committee on April 12.
This report was produced in a partnership between PBS Wisconsin and Wisconsin Public Radio. © Copyright 2023, Wisconsin Educational Communications Board and the University of Wisconsin-Madison.