The State Of The Most Expensive Protein: Beef
University Place: U.S. Cattle Industry Is Robust But Depends On Fickle Export Conditions, Restaurant Customers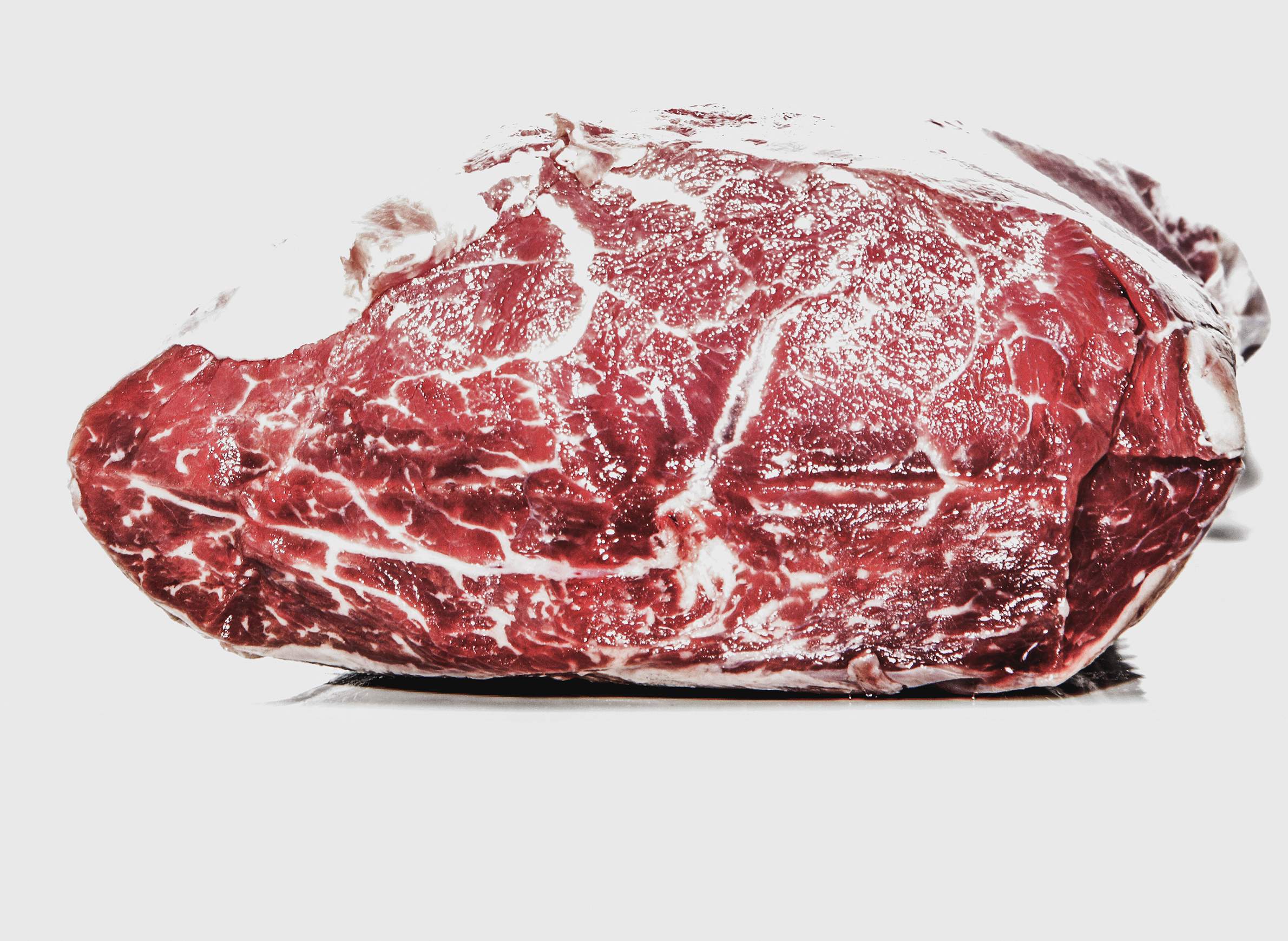 Wisconsin is home to about 15,000 beef producers, according to the Wisconsin Farm Bureau, and the state is a leading exporter of bovine genetics. Even as most other states cut back their beef cow numbers, Wisconsin grew its herd between 2003 and 2013, as noted in a University of Wisconsin-Extension fact sheet.
But like any other agricultural product, beef is subject to the whims of weather, complex international markets and consumer perceptions and demand. Even events like the United Kingdom's vote to leave the European Union could impact Wisconsin's agricultural exports. Beef also has inherent challenges of its own, especially the fact that it's more expensive than other meats and protein products. Its demand is also tied to the restaurant industry more than pork or poultry.
Brenda Boetel, a UW-Extension agricultural marketing specialist and economics professor at UW-River Falls, surveyed the state of the U.S. beef industry and the challenges it faces on May 21, 2016, talk at a regional cow-calf meeting in Minong. Boetel's talk was recorded for Wisconsin Public Television's University Place.
In a lot of ways, the U.S. beef industry is in good shape: Prices are at record highs and demand is strong. However, Boetel said, beef producers need to keep an eye on everything from soybean prices to the strength of the dollar, and they should expect profit margins to decrease a bit over the next few years.
Key facts
The United States had a corn supply of about 15.9 billion bushels in May 16, an amount that drives down the price of corn-based feed for beef cattle.


Potential La Niña conditions raise the possibility of a drought in the upper Midwest, which could cause a spike in corn prices, as dry weather did in 2012. (A major El Niño over the winter of 2015-16 affected weather patterns around the planet; this phenomenon is often followed by its counterpart La Niña. The National Oceanic and Atmospheric Administration explains the changing monthly forecasts for La Niña via its ENSO Blog.)


Soybean prices in the United States spiked in spring 2016, which elevates costs for farmers who use it for feed.


The National Restaurant Association's Restaurant Performance Index tracks the economic outlook of the U.S. restaurant industry. If the RPI is below 100, that means that people are eating out less often and the industry is contracting. In March 2016, it was at 100.7, which meant restaurants were in an expansion mode.


The U.S. gross domestic product is slowly growing, unemployment has fallen, and disposable income is growing — all of which drives up beef demand.


An avian influenza outbreak drove U.S. poultry exports down in 2015, which in turn increased the domestic poultry supply and drove down prices.


Pork is more dependent upon exports than beef. The U.S. exports more than 20 percent of its pork, compared to 9.5 percent of its beef.
Key quotes
On how consumer confidence influences beef demand: "Beef is the most expensive protein that we have. So as a consumer, if I don't believe that I'm going to have disposable income, or if I'm concerned about my job next year or next month, or if I'm concerned about the economy and I want to start saving money, if that disposable income starts to decrease, I'm going to start saying I need to save money. What's one of the fastest ways in which the U.S. consumer saves money? We don't go out to eat as often. …That has a bigger impact for beef than any of the other proteins. … A big percentage of where those high-valued steaks and middle meats are consumed is in restaurants."


On rising beef exports: "That's a good thing. [Beef producers export] about 9.5 to 9.6 percent of their annual production each year. … We're going to export a little bit more this year. However, also note that our production for beef will be up this year as well. So even though we're exporting more on a quantity value, our production is up, so actually in relative terms, our exports as a percentage of our production is going to be down very, very slightly this year."


On striking a trade balance versus the interests of the beef industry: "Yes, it's good for [the United States] if we're importing products because those become less expensive, but from an ag aspect, we tend to export a lot."


On the uncertainty facing beef when poultry and pork exports are down: "We have a lot of poultry and we have a lot of pork in the United States right now, and that's going to be at retail stores and in restaurants, and those are the things that they feature, again because prices are lower. … This is really concerning, because especially if we see a downturn on the economy, then they're really going to be featured. Right now, we can feature beef, because people are willing to pay for it, because they feel secure."
This report was produced in a partnership between PBS Wisconsin and Wisconsin Public Radio. © Copyright 2023, Wisconsin Educational Communications Board and the University of Wisconsin-Madison.