Where Are Binge And Heavy Drinking Most Common Around Wisconsin?
Excessive Drinking Rates Are Higher In Urban Areas, College Towns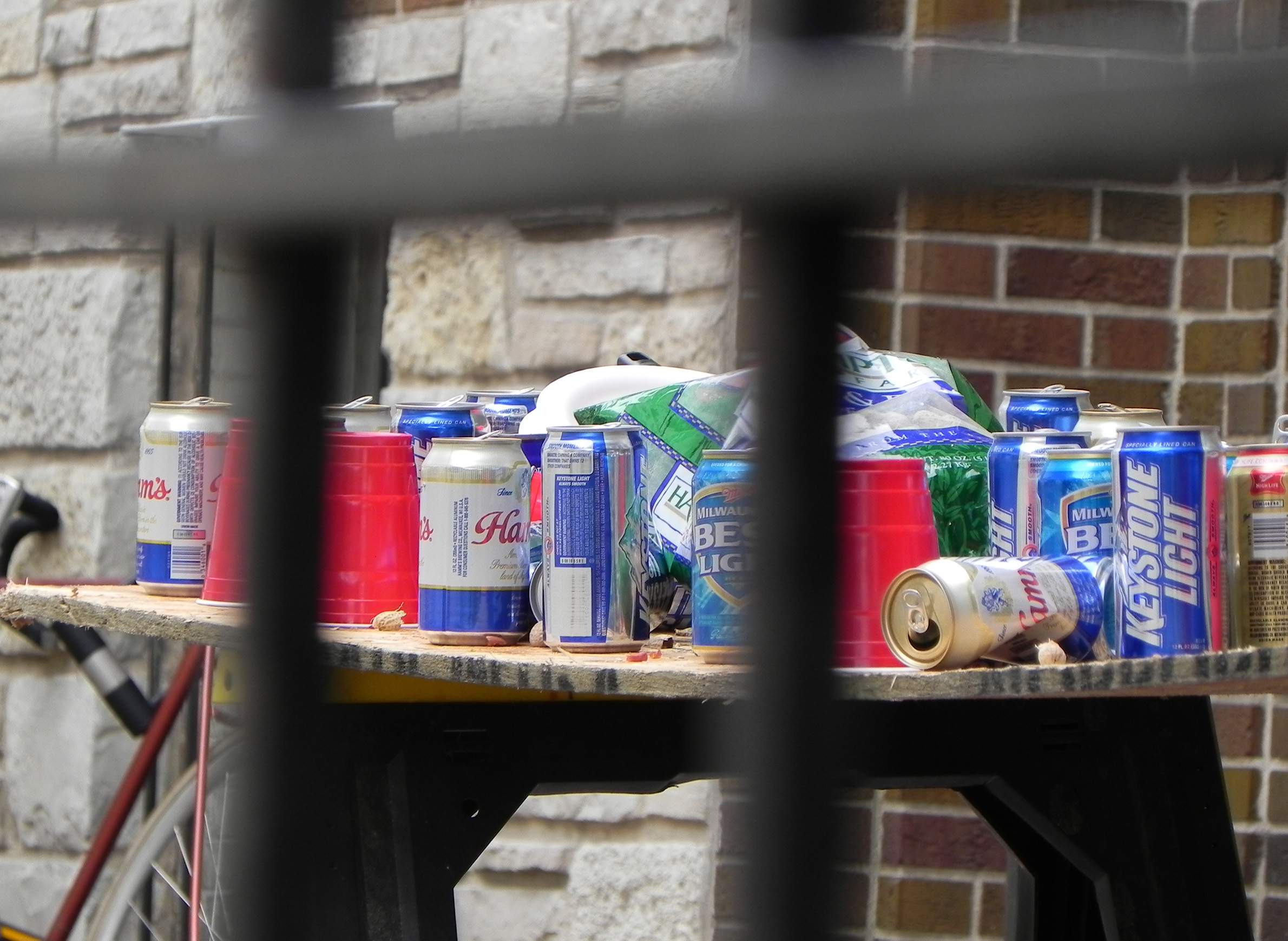 Wisconsin's alcohol use is among the highest in the nation, particularly for binge drinking, but levels of drinking are not uniform across the state. On average, adults in urban counties have more excessive drinking than those in more rural areas, and counties with a University of Wisconsin System campus have more excessive alcohol use than those without one.
In the 2019 Wisconsin reporting from County Health Rankings and Roadmaps, which uses data from 2016, Dane County had the highest rate of excessive drinking in the state. This metric is defined as either binge drinking, which consists of five or more drinks in a single sitting for men or four for women, or heavy drinking, which is 14 or more drinks per week for men and seven or more for women. Almost 30% of Dane County adults reported either binge drinking or heavy drinking in 2016.
Other counties that stand out for high rates of excessive drinking in the 2016 data include Brown, Grant, Pierce, Portage and Calumet — all with a rate of 28% among adults.
Binge drinking on college campuses has been a major point of national public health concern for years. Of the 10 counties with the highest average excessive drinking rates over the last 3 years, six are home to a UW System campus. The average rate of heavy or binge drinking in all counties that host a UW System campus is 24.1%, while non-UW System counties are a bit lower at 22.4%.
The size of the undergraduate student population is also linked to excessive drinking across all counties, independent of the total population of a given county. Dane County has both the highest excessive drinking rate and the largest undergraduate enrollment in the state. Over the 3-year span between 2014 and 2016, excess drinking also increased more in counties with UW campuses, although overall rates grew in both UW counties and non-campus counties, by 0.7% and 0.5%, respectively.
There are also differences in excessive alcohol use across the rural-urban spectrum. Metropolitan counties tend to have the highest rates of excessive drinking with an average rate of 25.4%, followed by micropolitan areas at 24.5%, while rural areas have the lowest rates at 23.1%. Between 2014 and 2016, the excess drinking rate grew in all three types of places.
However, in spite of higher overall alcohol consumption, Wisconsin's urban counties tend to have lower rates of fatal car accidents involving alcohol. This difference is likely due to longer travel routes and higher speeds on smaller roadways in rural parts of the state, as well as availability of public transportation, taxis and rideshares in urban areas.
Excessive alcohol use can lead to chronic health conditions, accidents, suicide and violence, and is the leading cause of deadly motor vehicle crashes. Alcohol use externalities such as these are estimated to cost over $4 billion in Wisconsin each year. Most of these costs are accrued in lost workplace productivity, healthcare, automobile accidents — with related injuries, deaths and damage — and the criminal justice system's enforcement of OWI laws.
Altogether, those costs add up to $1.62 for every drink sold in Wisconsin, according to a 2013 report issued by the University of Wisconsin Population Health Institute, Wisconsin Partnership Program and now-disbanded Health First Wisconsin. This report includes a county-by-county summary of the excess costs of alcohol consumption in Wisconsin. Meanwhile, less than 1% of these external costs of alcohol use are collected by the state in alcohol sales tax.
Editor's note: The article was reported in collaboration with Wisconsin Public Radio for its "High Tolerance" series, which explores the state's complicated relationship with alcohol.
This report was produced in a partnership between PBS Wisconsin and Wisconsin Public Radio. © Copyright 2023, Wisconsin Educational Communications Board and the University of Wisconsin-Madison.