Wisconsin Public Health Officials Mobilize For The Novel Coronavirus Outbreak
State Tests Potential Cases Of Respiratory Illness, Coordinates With National And Local Authorities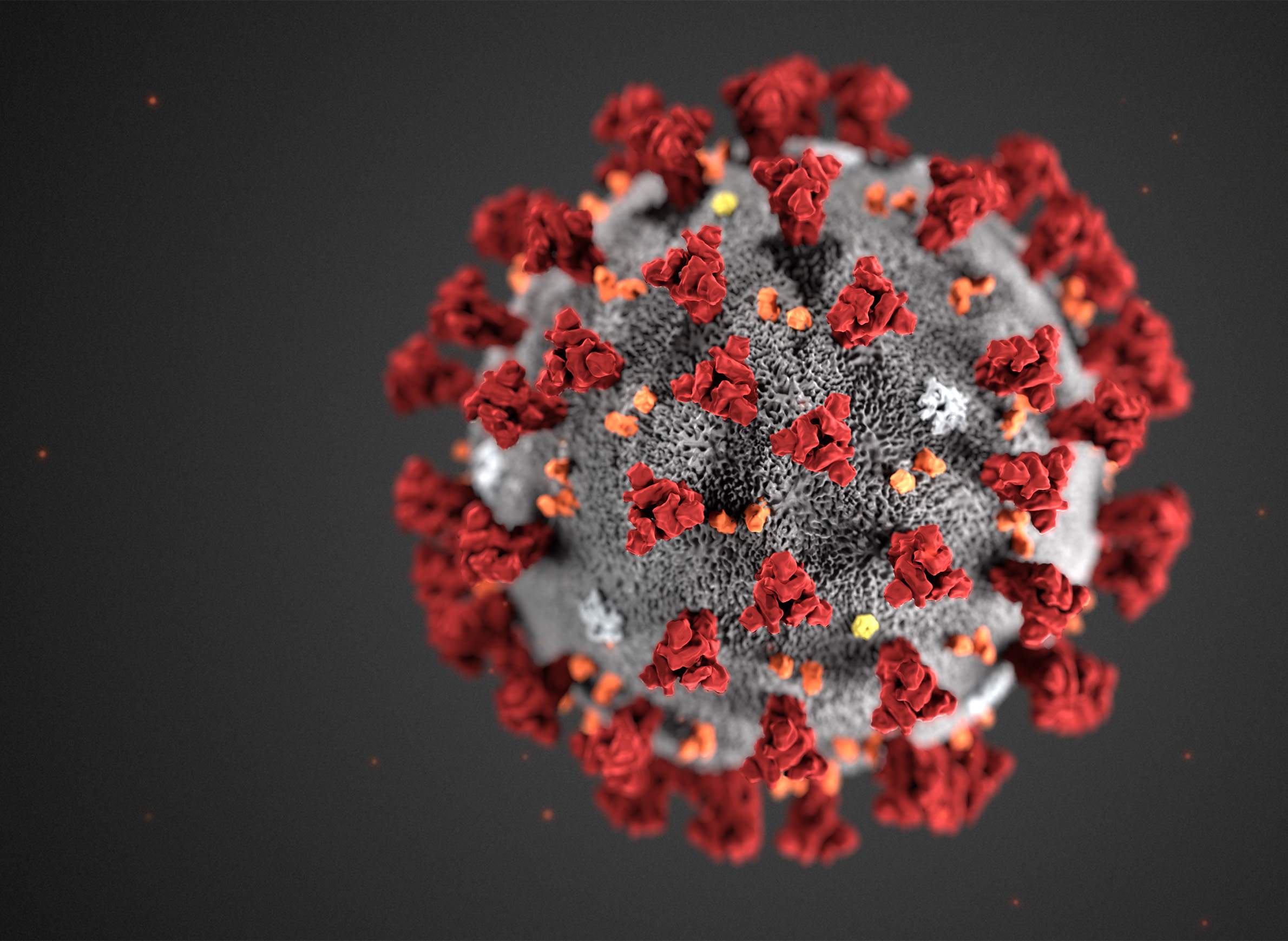 Public health authorities and medical professionals in Wisconsin are preparing for potential cases of a respiratory virus that's new to humans, having emerged in China and subsequently spreading around the world.
The 2019 novel coronavirus, also called 2019-nCoV for short, is related to viruses that cause the common cold. It also has similarities to viruses responsible for more serious respiratory illnesses, such as the deadly outbreak of SARS in 2002 and 2003. As of the beginning of February 2020, the newly identified virus that first appeared in the city of Wuhan in central China, has killed hundreds and sickened tens of thousands in China since identified in December 2019. As the disease has spread, it threatens to become a global pandemic, epidemiologists warn.
Much remains unknown about 2019-nCoV, including how easily and by what means it spreads, the spectrum of illness it causes and how deadly it is.
In the United States, federal health officials cited these and other swirling uncertainties when they announced on Jan. 31 that the Trump administration has declared a public health emergency in response to the outbreak. The declaration accompanied strict new border controls aimed at limiting the spread of the coronavirus from China. These include barring foreign nationals from entry to the U.S. if they traveled to China within the 14 days prior to their arrival.
The moves came a day after the World Health Organization declared the coronavirus outbreak a global health emergency. The declaration compels United Nations member governments to more actively prepare for an outbreak; however, the WHO has urged against restricting movement across international borders. The organization cautioned that imposing such restrictions may result in more harm than good, but a number of nations have followed the U.S. government's actions and restricted entry from China.
Still, 2019-nCoV may prove difficult to control: On the same day WHO issued its declaration, the U.S. joined a handful of nations outside China in recording a case of human-to-human transmission of the virus within its borders. In this case, Illinois authorities documented a transmission between a wife and husband in the Chicago area.
Though federal officials maintain that the risk of infection remains low to the general population, public health authorities in Wisconsin have been on alert for any potential cases.
The focus is on people who have recently traveled to China — particularly the province of Hubei, where the virus originated — and who exhibit signs of possible infection. The symptoms health officials are watching for are a fever accompanied by cough or shortness of breath.
As the federal government and international organizations intensified their mobilizations at the end of January, the Wisconsin Department of Health Services is working to identify individuals in the state who exhibit at least some of these symptoms and who had a recent history of travel from mainland China. Testing is being performed at the Centers for Disease Control and Prevention in Atlanta. The number of individuals being tested, and any positive results for the virus, are expected to increase as the rapidly evolving public health emergency unfolds.
As they wait for test results, state health officials are maintaining a guarded posture.
"Right now we're in the preparedness phase," said Dr. Ryan Westergaard, chief medical officer and state epidemiologist for communicable diseases for Wisconsin DHS. Westergaard is coordinating the state's response to 2019-nCoV and was spoke about these actions in a Jan. 31, 2020 interview on PBS Wisconsin's Here & Now.
Citing the right to privacy, Westergaard declined to specify where in the state possible cases are being investigated. The cases under investigation in Wisconsin are among many the CDC has been evaluating up to the beginning of February. Westergaard said ongoing waits for test results are not surprising because the virus is brand new, and only one lab in the nation is qualified to test for it. However, he expected testing to speed up in the near future.
"I'm certain they're working around the clock," he told Here & Now. "And they are preparing and they're manufacturing test kits to disseminate to other laboratories around the country that can streamline the process. But that takes some time because it's very important to make sure that the test works in a reliable fashion."
Meanwhile, DHS is working with the CDC to disseminate information to Wisconsin healthcare workers about symptoms to watch for and questions to ask patients. State officials are also coordinating action plans with county health authorities in the event of a confirmed case. Work is likely already underway in counties with potential cases, Westergaard said in a separate Jan. 30 interview on Wisconsin Public Radio's The Morning Show.
"Local health departments are already prepared and have probably already taken some inventory of close contacts" of people under investigation for the novel coronavirus, Westergaard said. "We are prepared to jump into action and provide the services and the follow-up and the contact tracing that's necessary when and if we do" have a confirmed case.
Investigations and other infection control measures such as isolating patients and quarantining their close contacts could kick into high gear in the event of a confirmed case in Wisconsin, Westergaard added on Here & Now. He said tools like quarantines would be considered on a case-by-case basis and would likely involve input from all levels of government. Federal officials are employing their powers to quarantine individuals arriving at the border for the first time in decades as Americans arrive from the virus's epicenter in China.
Despite the extraordinary measures, Westergaard reiterated that Wisconsinites should not panic about the new virus. He said people should instead redouble hygiene practices that minimize contracting all seasonal respiratory illnesses, including influenza. Wisconsin and the U.S. are in the midst of the Northern Hemisphere's annual flu season, and the illness kills thousands of Americans each year.
Meanwhile, the 2019-nCoV outbreak has prompted a run on surgical masks around the world and in Wisconsin. Westergaard noted that scientific evidence does not support wearing surgical masks in public settings as a means of reducing the risk of contracting a respiratory illness.
Wisconsin DHS is providing ongoing updates about 2019-nCoV on its Outbreaks in Wisconsin directory, including up-to-date information about possible cases in the state and guidance for travelers, laboratory technicians and health care providers.
This report was produced in a partnership between PBS Wisconsin and Wisconsin Public Radio. © Copyright 2023, Wisconsin Educational Communications Board and the University of Wisconsin-Madison.