$20M For Manure Digester Draws Interest, Questions
Three State Agencies Take Their Digester Dialogue On The Road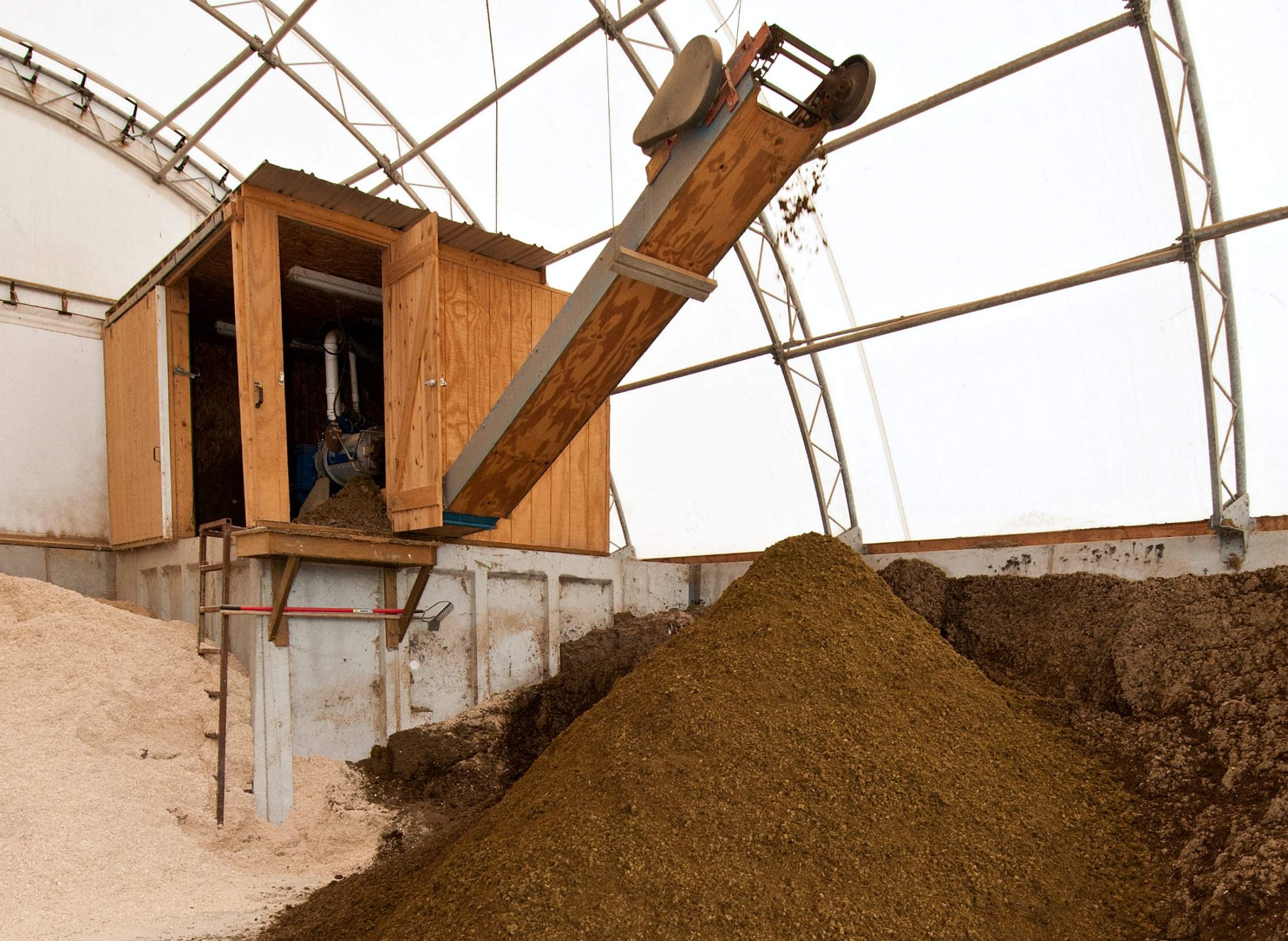 Three state agencies are soliciting proposals to build at least one more large manure digester in Wisconsin. But even with $20 million in public funds on offer to back the project, some in the energy and agriculture sectors say things remain murky.
The state's Public Service Commission, Department of Natural Resources and Department of Agriculture, Trade and Consumer Protection are accepting proposals as part of the Focus on Energy program over the next few months for use of utility ratepayer money to build a multi-farm digester that would provide electricity from decaying livestock waste.
Last week, the agencies held a well-attended seminar in Oshkosh. Matt Cole was there. His company, Energy Systems Group, runs three smaller digesters in Kewaunee County. But Cole said the economics of a large project may not work for him, even with state help.
"It's a money thing," he said. "Even if you get a bunch of free money, you're still not going to be able to do it, because these projects are extraordinarily expensive to begin with."
Cole said the digester may have trouble getting utilities to accept biogas-generated natural gas in their pipelines.
Others at the seminar questioned whether deals can be put together by the May 1 deadline for digester proposals. But some attendees sounded more optimistic.
Poultry farmer Nick Gamroth of Independence, in Trempeleau County, said more digesters are worth exploring. He said it's getting more challenging to find places to spread chicken waste because many local fields already have too much phosphorus, which can run off and pollute water.
"So, when we have to do our soil tests, and we're running into fields high in phosphorus, it's starting to get harder to find fields to be able to apply that manure on," said Gamroth.
If any digester proposal wins the state assistance, it still may take a couple years to build the facility and begin operation.
Wisconsin Public Radio, © Copyright 2023, Board of Regents of the University of Wisconsin System and Wisconsin Educational Communications Board.