Dairy Economist Places Falling Milk Prices In Global Picture
Six-Year Low Reflects Changes In International Markets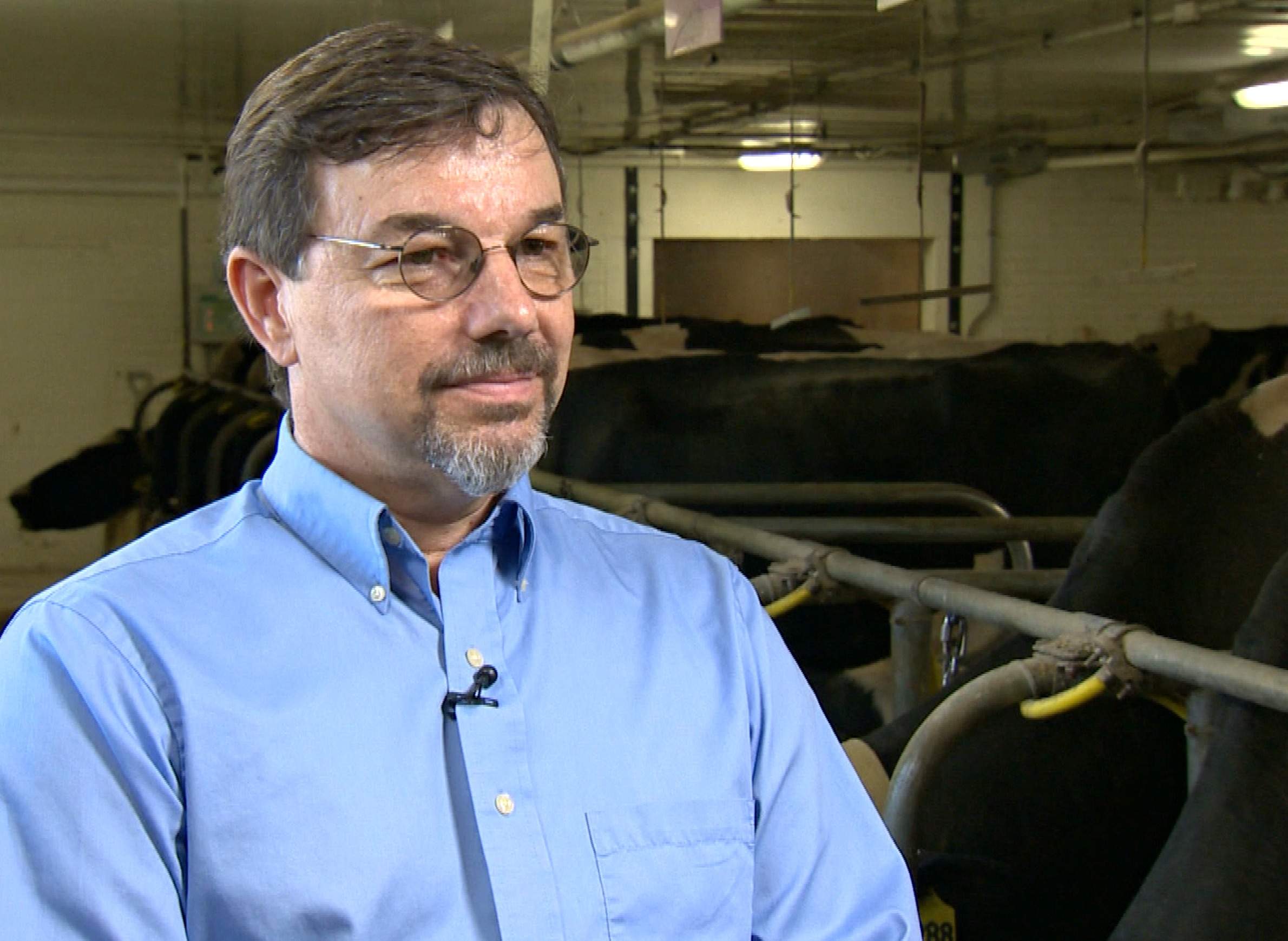 Wisconsin milk prices have reached their lowest point in six years. As of May 2016, the average price has gone below $16 per hundredweight — a common unit in dairy pricing, equaling 11.63 gallons — and sometimes as low as $13. This price is directly related to the price of cheeses and other dairy products made from milk, but it's also tied to international milk markets.
In 2014, Wisconsin's $43 billion dairy industry exported $479 million worth of products to other countries, according to figures released by state agriculture officials. In fact, dairy and its derivatives made up the biggest single category of Wisconsin's $3.6 billion in agricultural exports that year. Dairy plays a major role in the state's historical and cultural identity, but it's also still a huge part of Wisconsin's economic relationship with the rest of the world.
But recently some of Wisconsin's biggest export customers have been purchasing fewer dairy products, and there is more competition on the international market.
In a May 6, 2016 interview on Wisconsin Public Television's Here And Now, University of Wisconsin-Extension amd UW-Madison agricultural and applied economics professor Brian Gould pointed to several factors driving the slumping prices. Most importantly, Wisconsin's dairy production has increased about 30 percent since 2004, and dairy producers in the state have kept on increasing that after having a very good year in 2014. So, when supply outstrips demand, a lot of milk ends up sitting around in the form of cheese, butter, and in powdered form. More specifically, most of Wisconsin's milk goes straight to cheese production, so as goes the price of cheese, so does the fortune of the state's dairy industry as a whole.
"If we have a lot of stock, that's going to put downward pressure on those milk prices," Gould said. "The real strategy would be to cut back and reduce that supply."
Gould pointed to the European Union, which ended long-standing quotas on milk production in March 2015. This change made a bigger difference than many American dairy producers expected. "There's so much production going on in the EU that warehouses are starting to fill up," he said.
Mark Stephenson, the director of the Center for Dairy Profitability at UW-Madison, told Wisconsin Public Radio's Central Time in August 2015, when milk prices were already falling, that Australia and New Zealand also are increasing production, contributing to "a worldwide oversupply of milk." The UW-Extension Dairy Team has also been tracking the falling prices, among other developments in the state's dairy industry.
Gould and Stephenson both made the point that dairy producers ideally took advantage of the 2014 boom to prepare for leaner times by saving money and investing ahead of time in overhead costs like feed and fertilizer. Gould added that the industry as a whole learned a lot from its last big price slump, in 2008 and 2009.
"A lot of the marginal producers had to leave the industry at that time," he said. "Since then, I think the producers that have come in and have been continuing to produce are much more efficient than historically."
This report was produced in a partnership between PBS Wisconsin and Wisconsin Public Radio. © Copyright 2023, Wisconsin Educational Communications Board and the University of Wisconsin-Madison.