Former Madison Police Chief Discusses Reform Efforts
Wray Leads U.S. Justice Department Community Policing Initiative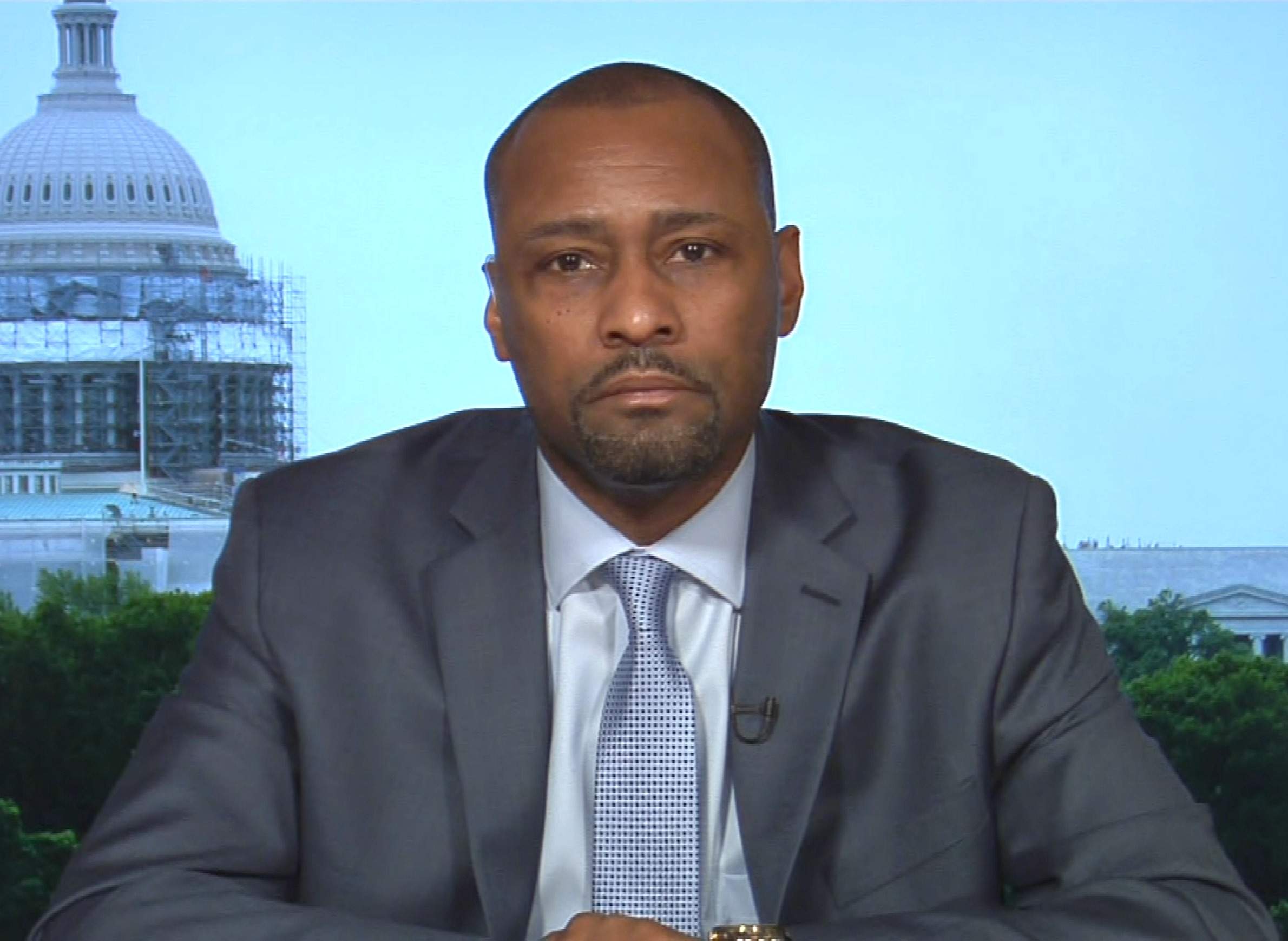 Police departments around the U.S. have experimented with "community policing" methods since the 1980s, but distrust of law enforcement officers remains deeply embedded in many low-income and minority communities. Police killings of unarmed people in recent years and subsequent social media furor have inspired activists to demand more community control of their local law enforcement.
Noble Wray retired as chief of the Madison Police Department in 2013, but works on issues of distrust between communities and law enforcement -- both in Wisconsin and elsewhere for his new job heading up the U.S. Department of Justice's Policing Practices and Accountability Initiative. Law enforcement agencies can opt into the program, which sends Justice Department experts to work with police and community members and come up with recommendations for improving relationships between officers and citizens.
In a May 13, 2016 interview with Wisconsin Public Television's Here And Now, Wray offered few specifics about his work on the initiative so far, but did discuss DOJ's ongoing collaboration with the Milwaukee Police Department. Its initial community listening session in Milwaukee in January 2016 drew 700 to 800 people, Wray said. He noted that many in attendance were angry about how police treat them, as discussed in the new WPT documentary Too Many Candles: Milwaukee Gun Violence.
Wray said the program has taken on the challenge of reforming police practices in larger cities like San Francisco and Philadelphia, but admitted that Wisconsin's largest city might be particularly challenging. "Milwaukee has a long history of challenges that it has faced between the African-American community in particular and its department," he told host Frederica Freyberg.
While he did not directly address that anger in the interview, Wray said programs like the DOJ's should have to work for the community's trust in order to deliver a substantive result. "We need for people to be skeptical of the process," he said.
In an August 2014 Here And Now interview centering on a police officer killing unarmed teenager Michael Brown in Ferguson, Missouri, Wray talked a bit more about his viewpoint as an African-American himself. He addressed the cultural phenomenon of a talk many black parents say they have with their kids about interacting with police.
Wray's parents had the talk with him, he said, and he's had it with his own two sons. "I would tell my sons to listen, cooperate, don't run," he said then.
During the 2014 interview, Wray also brought up one of the central points of the community-policing philosophy: Officers must be a familiar and healthy presence in their communities.
"You cannot be there when there's just a call, or incident, or problem," he said.
In the context of his current job, Wray said, that a greater commitment to community-oriented policing strategies make for an environment where officers and residents work together to "co-produce safety."
This report was produced in a partnership between PBS Wisconsin and Wisconsin Public Radio. © Copyright 2023, Wisconsin Educational Communications Board and the University of Wisconsin-Madison.