Sylville Smith, Violence And Racial Divides In Milwaukee
Media And Officials Grapple With Perspectives On Shooting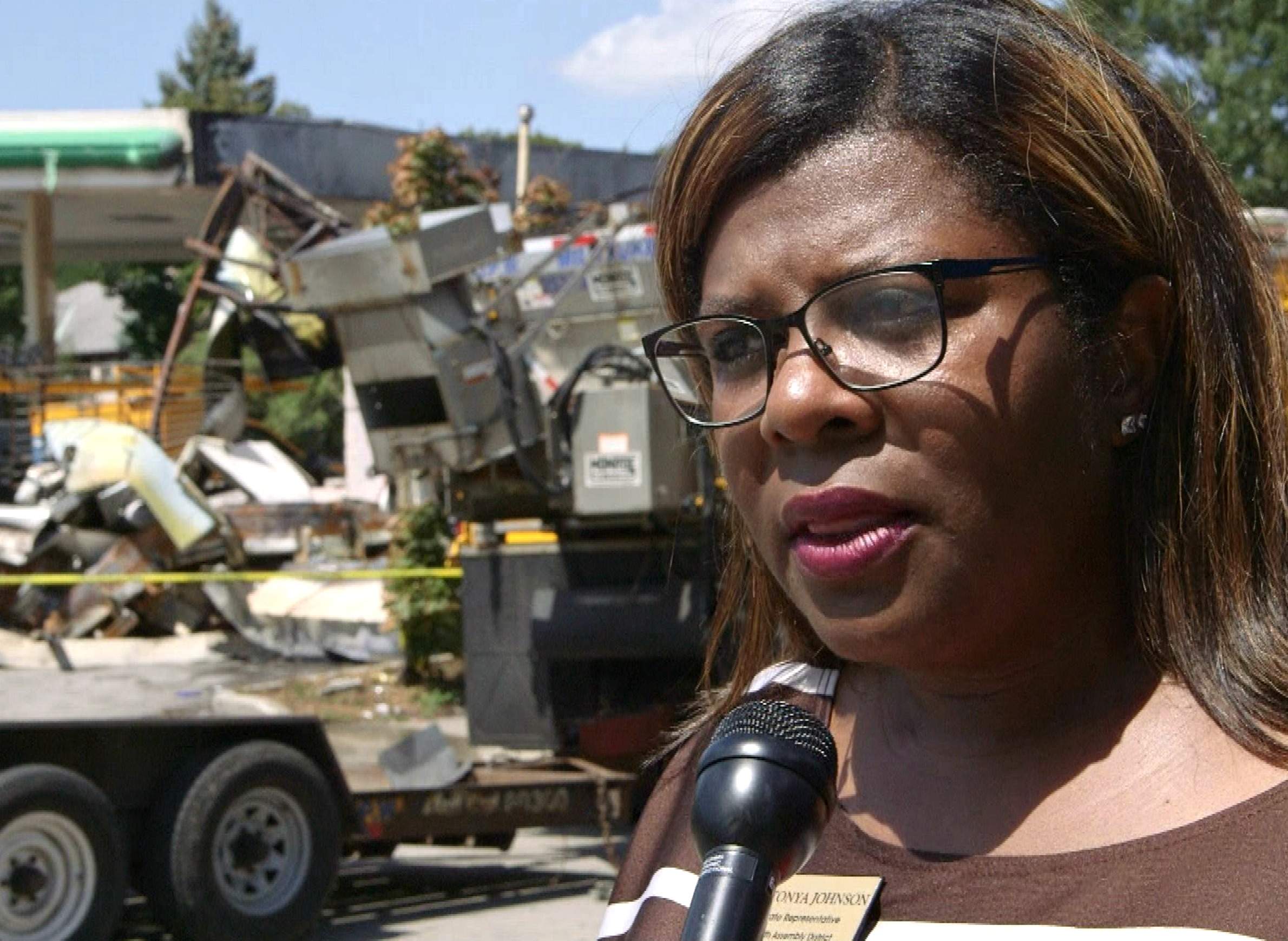 In the time since a Milwaukee Police Department officer shot and killed 23-year-old Sylville Smith on Saturday, August 13, 2016, Wisconsin has played host to a fractured yet familiar story. To try and understand incidents like these and how people perceive and respond to them, it helps to consider many divergent issues that shape relationships between communities and law enforcement. From the shooting itself to the societal issues surrounding it, several starting points of discussion can help make more sense of the story.
City and state officials have not released footage of the incident from a body camera the officer wore. They say it shows Smith pointing a gun at the officer before the latter shoots him. The Milwaukee County medical examiner said the officer's shots struck Smith once in the chest and once in the arm. On August 22, Wisconsin Attorney General Brad Schimel said he would not release the footage until after Milwaukee County prosecutors decided whether or not to criminally charge the officer who shot Smith. The Wisconsin Department of Justice will also investigate the shooting, as required by a state law passed in 2014.
Much has been made of the fact that Sylville Smith and the officer who shot him are both African American, and that they knew each other and didn't get along.
The shooting and subsequent turmoil prompted a wave of national media stories (by The New York Times, the Associated Press, Mother Jones and CNN, among others) examining Milwaukee's status as the "most segregated city in America" and the racial disparities the city's black residents have suffered over many decades. Milwaukee's segregation is stark and undeniable: An examination of the city's zip codes show how majority-black and -Hispanic neighborhoods are clustered together on the north side, surrounded by majority-white city neighborhoods and heavily white suburbs.
In an Aug. 19, 2016 report about the shooting's aftermath and the situation in Milwaukee, Wisconsin Public Television Here And Now anchor Frederica Freyberg spoke with Rep. LaTonya Johnson, a Democrat representing portions of the city that include the Sherman Park neighborhood. "You start to see generational curses of the same behavior, the same hopelessness, the same set of circumstances continue repeat itself, and at some point it has to give," said Johnson.
In a widely shared TV interview, a man identified as a brother of Smith's vented his frustration with the police. When a WDJT reporter asked, "What's it gonna take for you guys to be OK tonight and to stop this chaos?" the man pushed back on the implication that the community was to blame for the violence, saying, "This is what they provoke," referring to the police. "You get a lot of people that's hurt, and they can't vent the right way," he said. "They can no longer depend on the police to be here to protect us like they say they're gonna do. So this is what you get."
Many advocates for residents of Sherman Park and other disadvantaged neighborhoods have said over the past week that they don't support destroying businesses or cars, but rioting is not a justification for dismissing the systemic inequalities in Milwaukee or for letting law enforcement off the hook for their actions.
Minister Caliph Muab'El, who grew up in Sherman Park and leads the Madison-based non-profit Breaking Barriers Mentoring, said in an Aug. 19, 2016 interview with Here And Now that he'd spent the week in Milwaukee talking with people in his former neighborhood and trying to discourage further violence. He said that people within the community are reaching common ground with each other, "but not with law enforcement." His implication is that no matter how much progress Milwaukeeans may make in their own communities, systemic barriers remain to improving their relationships with police.
One dominant media narrative emphasized protests and the destruction of property in Milwaukee's Sherman Park neighborhood more than the shooting itself.
After a police shooting, it is common for media outlets to dig into the victim's criminal record. That was the case with coverage of Smith, with Milwaukee Police Chief Ed Flynn bringing up his "lengthy criminal record." However, as Vox reported, Smith's contact with the justice system only ever yielded one conviction, on a misdemeanor gun charge. The other elements of his record that police and media described were accusations and charges for which Smith was not convicted.
As The Atlantic noted, the Milwaukee Police Department tacitly indicated that it has issues with community relations by requesting a voluntary review process with the U.S. Department of Justice. The request was granted and will be coordinated through the DOJ's Office of Community Oriented Policing Services. Former Madison Police Chief Noble Wray now works for that program and discussed his work with Milwaukee police in a May 2016 interview with Here And Now.
In an Aug. 19, 2016 interview with Here And Now, Milwaukee Mayor Tom Barrett praised how city's police department responded to disturbances. "One thing I want people to understand is during this entire ordeal, the Milwaukee Police Department never fired a shot," he said. "And that's something that is extraordinary when you think of this police department and the pressure it was under because rocks were being thrown, there were shots being fired -- and a lot of this has to do with police-community relations."
Prominent Black Lives Matter activist DeRay McKesson shared a TV news video on Twitter that showed several men in Milwaukee arguing verbally — but not physically — with police officers before other officers in riot gear tackled them one and took him away. In the video, the takedowns happen just after a reporter's voiceover says that police are trying to "calmly de-escalate the situation." The video also contradicts Milwaukee Police Chief Ed Flynn's statement, quoted by the Milwaukee Journal Sentinel, that officers were not using force amid the protests.
Smith's family told reporters that he had a concealed-carry license because he had previously been shot and wanted to protect himself. Concealed-carry laws also factored into another recent police-shooting case, that of Philando Castile in New Brighton, Minn., who told the officer who pulled him over that he had a permit. Commentators have accused America's powerful gun lobby of not sticking up for black gun owners. This issue is becoming increasingly relevant as more African Americans get concealed-carry permits.
The shooting of Sylville Smith comes as politicians assert their own narratives about violent crime in the U.S.. As Milwaukeeans protested Smith's shooting, Republican presidential candidate Donald Trump gave a speech in the heavily white exurb of West Bend, and repeated his assertion that there is a "war on police." A detailed data analysis by The Marshall Project debunks Trump's claim that crime is getting worse in the U.S. Overall, violent crime rates in the nation are down. But as is the case in other cities like Baltimore, Chicago and St. Louis, Milwaukee has experienced a recent spike in shootings and homicides, as explored in the Wisconsin Public Television documentary Too Many Candles. Data also show that killings of police officers have declined dramatically since the 1970s.
As for shootings by police officers? Those numbers aren't gathered as rigorously as crime statistics are, but The Washington Post has tried to cobble together data from disparate sources, assembling databases for 2015 and 2016.
This report was produced in a partnership between PBS Wisconsin and Wisconsin Public Radio. © Copyright 2023, Wisconsin Educational Communications Board and the University of Wisconsin-Madison.