Learning From A Flood Of The Past To Prepare For The Future
UW Researchers' Extreme Storm Model Attempts To Gauge Impact Of Potential Deluges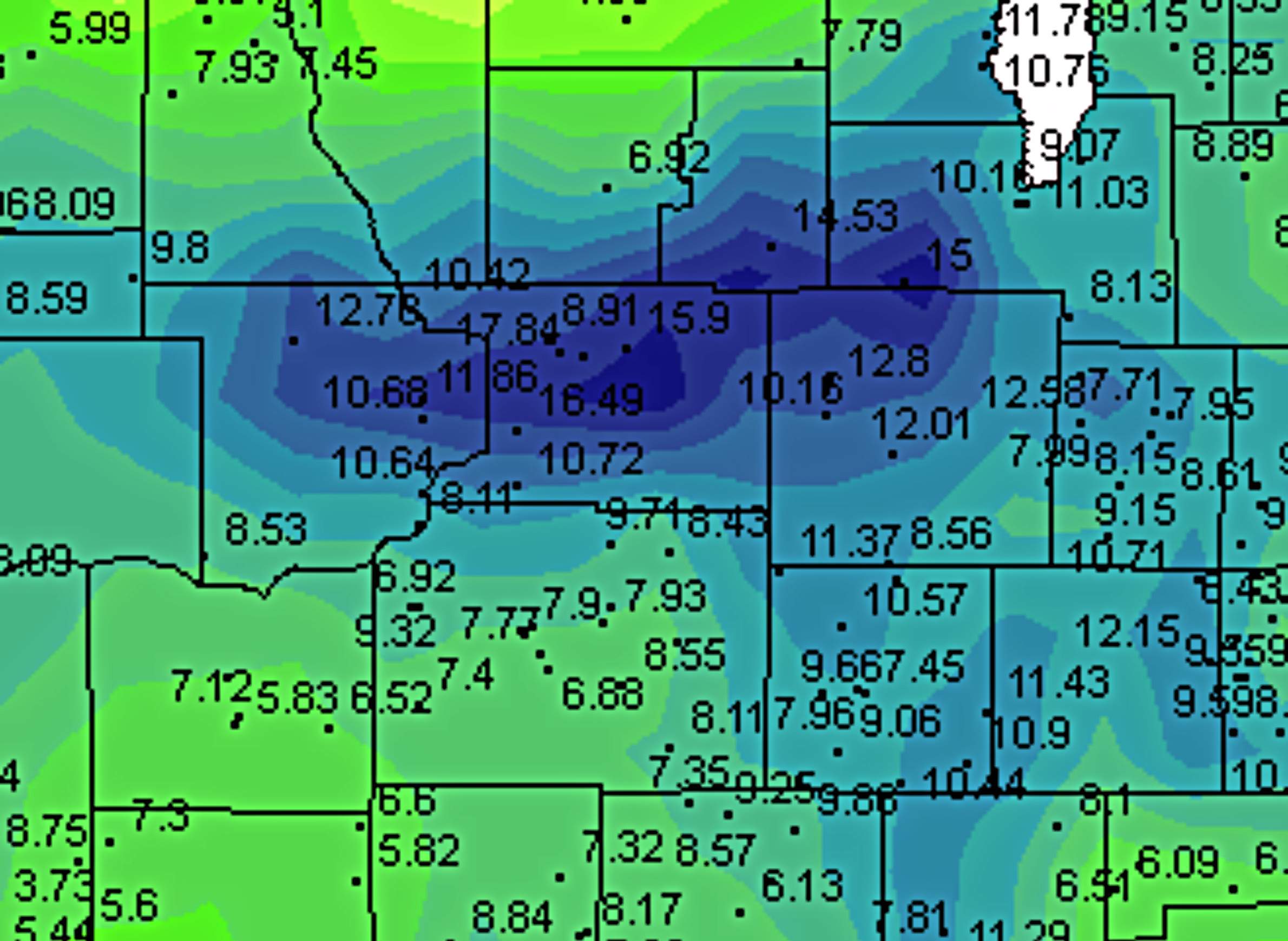 What would happen if a devastating rainstorm that hits an area and causes damaging floods instead struck somewhere else? How would its effects differ? And how does a given location's landscape contribute to or mitigate flooding? Those are questions a team of University of Wisconsin researchers sought to answer with a computer model that shifted a historic storm's effects from one place to another.
The concept is called "extreme storm transposition," and it's an attempt to investigate how communities may be challenged by intense rains. As the global climate warms, Wisconsin is projected to experience heavy rainstorms more frequently. Knowing how such events might affect a given place would help communities better prepare for them.
In this model, researchers analyzed a storm that hit south-central Wisconsin in early June 2008. Heavy rains over the course of a week struck the Baraboo and Wisconsin Dells area particularly hard, leading to erosion that would drain Lake Delton. The transposition examined what central Madison would have faced had the worst of the storms hit that city instead of areas to its northwest. Modeling is not an exact science, but it can point scientists towards identifying places that are particularly susceptible to flooding from intense rainfall. In this case, it identified vulnerabilities across low-lying, heavily populated areas of Wisconsin's capital city.
On the Sept. 18, 2017 edition of Wisconsin Public Radio's Central Time, WisContext associate editor Scott Gordon discussed the idea behind storm transposition and how this model was applied to the June 2008 storm.
This report was produced in a partnership between PBS Wisconsin and Wisconsin Public Radio. © Copyright 2021, Wisconsin Educational Communications Board and the University of Wisconsin-Madison.