No Acceptable Level: Milwaukee's Struggles With Lead Poisoning
Milwaukee PBS Special Explores Hazards To Children In Paint And Water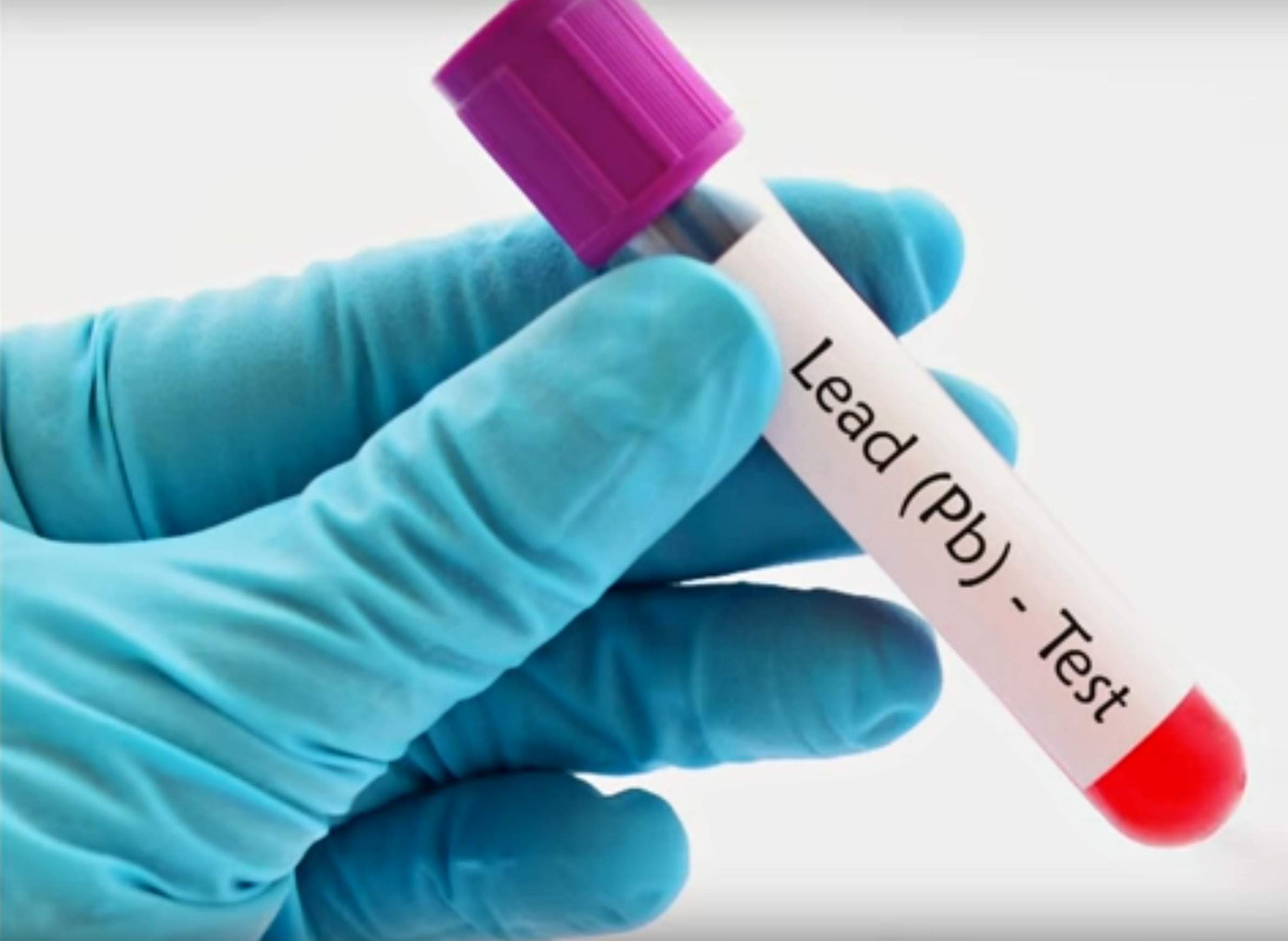 Lead presents a continuing health threat in communities across the U.S., and lingers in homes and drinking water in Wisconsin. A study released in October 2016 found lead poisoning among 4.6 percent of Wisconsin children under the age of 6 who were tested for it. But in Milwaukee that figure was 8.6 percent, underscoring the impact lead-based paint and lead water pipes have on young children in Wisconsin's biggest city.
Lead is a neurotoxin, and people are most vulnerable to its effects during early childhood development. This metal builds up gradually in a person's body — especially their bones — so even exposure to small amounts here and there can have a tragic cumulative effect, contributing to learning disabilities and an array of other physiological problems.
The Milwaukee PBS program 10thirtysix tackled the lead problem from a variety of angles in an hour-long special broadcast on March 23, 2017. Anchor Portia Young, journalists in the field, Milwaukee health officials and even a phone bank of medical experts offered viewers a primer on why lead is dangerous and an ongoing public health problem, and what can be done about it at the policy level and in individual households.
"There's no acceptable level of lead for the human body," Milwaukee Health Department commissioner Bevan Baker said during the special. "This is perhaps one of the biggest modern-day public health crises."
Baker and other public health officials agree that lead-based paint found in homes built before 1978 still presents the biggest threat of lead poisoning to young children, who can inhale it in the form of dust and will unwittingly eat chips on windowsills and floors. But Milwaukee faces a greater threat from lead in drinking water than most other places around Wisconsin. The city has about 70,000 pipes known as lead service lines, which carry water from water mains to individual homes. That's an estimate, though — not even the U.S. Environmental Protection Agency has a definitive count of Wisconsin's lead pipes.
The Wisconsin Department of Natural Resources launched a federally funded grant program in 2016 to help cities replace some of their lead pipes, but even that project's entire budget wouldn't cover the cost of replacing all lead service lines in Milwaukee. In fact, the DNR's program places the city at a structural disadvantage given Milwaukee's overall share of these lines in the state. It's unclear if the state will get more federal money for this program going forward, because the Trump administration has proposed major cuts to the EPA, some of them targeting exactly this type of lead abatement program.
The Milwaukee PBS special revealed a lot of practical knowledge for people concerned about lead, from the importance of testing young children to how to identify a lead service line in a home. The city of Milwaukee has a website where residents can access a list of city properties known to have lead service lines. The program also shed light on the many obstacles to eliminating the health impacts of lead.
David Garman, a professor of freshwater sciences at the University of Wisconsin-Milwaukee, summed up these difficulties: "We don't fully understand the actual exposure of some communities who are exposed to lead, and we really don't have a strong basis for, you might call it, civic intervention to actually minimize the exposure to lead."
Milwaukee PBS producers followed a Hunger Task Force dietician, Lauren Haska, consulting with a local parent about foods that help block the process of lead absorption in the body. Three nutrients are key: Vitamin C, calcium and iron.
However, Patricia McManus, CEO of Black Health Coalition of Wisconsin, was a bit skeptical of how useful advice would be to vulnerable populations in a city that suffers stark racial disparities — and she highlighted that at best, these tips are no substitute for getting rid of lead pipes and paint in the first place.
"People should eat healthy and well, but to me when you match that with especially the most at-risk populations, you know they're not doing that," she said. "I still think that if these laterals weren't in certain parts of the community…[the city would] be doing more. Our community tends to do what they have to do, what's politically expedient to get done."
The special also took a brief look at Madison's historic, $15 million effort to dig up and replace all of its lead service lines. But it's worth noting that even after all that effort, Madison's water is not lead-free, with tests finding unsafe levels at six schools in the city.
This report was produced in a partnership between PBS Wisconsin and Wisconsin Public Radio. © Copyright 2023, Wisconsin Educational Communications Board and the University of Wisconsin-Madison.