The Push For Nonpartisan Redistricting In Wisconsin
Public, Politicians Seek New Models To Redraw Electoral Maps, Strengthen Democracy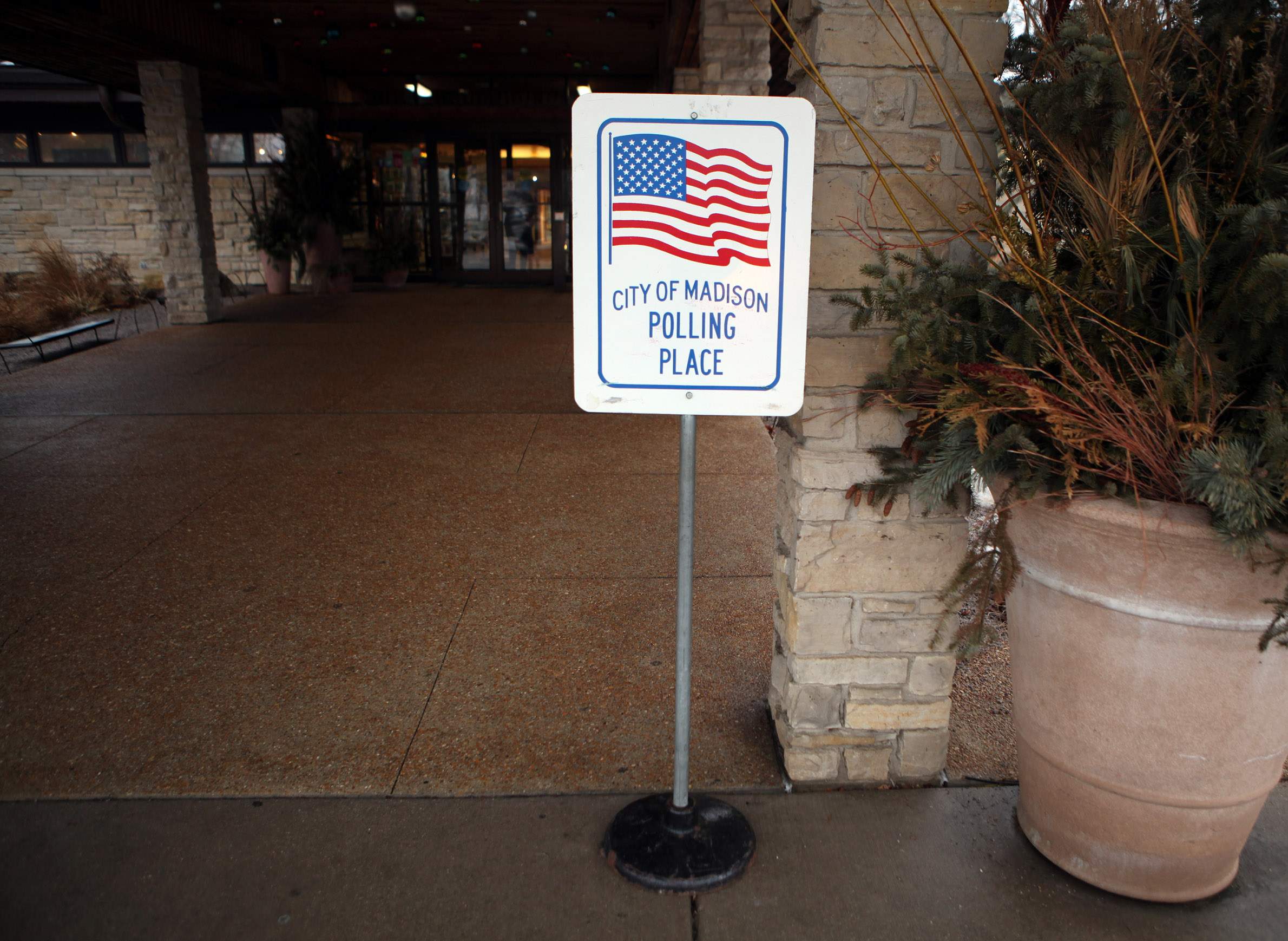 No matter which way the U.S. Supreme Court decides, change could be coming to Wisconsin's partisan system for redrawing electoral districts.
In a pending decision, the nation's highest court will decide on Gill v. Whitford, a lawsuit challenging a ruling by the U.S. District Court for the Western District of Wisconsin that the 2011 redistricting was unconstitutional.
Thus far, 39 of 72 Wisconsin counties have passed resolutions in support of a nonpartisan redistricting process at the urging of groups including the Fair Elections Project, a bipartisan group that supports litigation, legislation and public advocacy to stop partisan gerrymandering; and the Citizen Action Organizing Cooperative, a group associated with Citizen Action of Wisconsin in which members pay an organizer to work on changing the state's redistricting process.
"Having the ability, the freedom, to elect your representatives in a fair contest shouldn't be a partisan issue," said Andrea Kaminski, former executive director of the League of Women Voters of Wisconsin. "It's a fundamental citizen right. Yet, Wisconsin's system for drawing voter districts has been used, abused and distorted by partisan politicians seeking to preserve their own interests instead of ours."
Ultimately, these activists envision a system similar to one used by Iowa, where the nonpartisan Legislative Services Agency creates the new map every 10 years. Previous voting statistics are not considered, and the homes of legislators or members of Congress are not taken into account.
Iowa's Legislative Services Agency uses population size as the primary determinant when considering how to redraw a district. The agency divides the state's 99 counties into four congressional districts and 100 legislative districts. Appropriate shapes for districts include squares and rectangles.
Transparency with the public is key to Iowa's redistricting success. A temporary Redistricting Advisory Commission, created by the floor leaders of the General Assembly, holds three public hearings throughout the state after the first plan is released to lawmakers, allowing citizens to comment on the proposed districts.
If the new map is voted down, the Legislative Services Agency can draw another and then another. If those maps are all rejected, then the Iowa Supreme Court will draw new maps.
"In the four redistricting processes since the Iowa law took effect in 1981, the Iowa Legislature has always passed the nonpartisan maps created by the Legislative Services Bureau without ever going to a third vote," according to Common Cause in Wisconsin.
While they were in the Wisconsin Legislature, Democratic state Sen. Tim Cullen and Republican state Sen. Dale Schultz tried to change the system from the inside. After the 2011 redistricting, the two authored bills calling for new maps to be sent to the court if they are voted down twice.
But they never got a hearing.
Schultz and Cullen are now co-chairmen of the Fair Elections Project Wisconsin campaign, which is dedicated to helping "end the partisan gridlock" by stopping gerrymandering.
Democratic Sen. Dave Hansen of Green Bay believes Republicans and Democrats must come together and pass nonpartisan redistricting laws to give citizens fair, transparent and competitive elections.
Last session, two new redistricting bills sponsored by Democrats, including Hansen, Assembly Bill 44 and Senate Bill 13, were proposed. They called for the Legislative Reference Bureau, a nonpartisan state agency, to draw district lines and for the establishment of a Redistricting Advisory Commission. Both died after not receiving a public hearing.
Republican Rep. Kathleen Bernier of Chippewa Falls, chairwoman of the Committee on Campaigns and Elections, said she held an informational hearing on nonpartisan redistricting bills in 2013. She did not schedule a hearing for AB 44 because of the ongoing Supreme Court case, saying there was no need to preempt the court's decision.
Democrats could have and should have changed the redistricting process when they held majority control in 2009 and 2010 "if that was a burning desire," Bernier said. "Neither Democrats or Republicans, holding the majority, wanted to give up that legal and 'constitutional' authority."
Under the most recent bills, the Redistricting Advisory Commission would advise the nonpartisan reference bureau in the redistricting process, make copies of potential maps available to the public, hold three public hearings on the maps, and provide summaries of those hearings and the testimony involved to the Legislative Reference Bureau.
If the high court upholds the redistricting, Republicans are unlikely to voluntarily junk a system that has worked so well for them. And it is worth restating that when Hansen's party controlled the Legislature and governor's office in 2009 and 2010, nonpartisan redistricting was not passed.
"If you think just electing Dems is going to solve this problem, you're wrong," said Marla Stephens, a former state Supreme Court candidate who is pushing to end partisan redistricting.
"This needs to be a nonpartisan issue because it's got a nonpartisan solution. I think what's different about why people are so upset now is all of the technology and all of the partisanship coalesced at one time for the perfect storm, where Republicans had control of all of the branches of government."
Hansen said he felt there was no need for a redistricting reform before the 2010 census because previous redistricting frequently fell to the courts due to a split Legislature or split power of state government. He said he plans to reintroduce his bill in the next session, no matter what the Supreme Court decides.
"The people of this state deserve it, our democracy deserves it, and taking the politics out of redistricting reform is needed if we are to restore — and this is so important — the people's faith in their government, and end the polarization we see every day in Madison and throughout the state," Hansen said.
"The health of our democracy and our state government is at stake," he added. "We cannot afford to wait."
This story was produced as part of an investigative reporting class in the University of Wisconsin-Madison School of Journalism and Mass Communication under the direction of Wisconsin Center for Investigative Journalism managing editor Dee J. Hall, the Center's managing editor. The Center's collaborations with journalism students are funded in part by the Ira and Ineva Reilly Baldwin Wisconsin Idea Endowment at UW-Madison.
These stories examine the state of Wisconsin's democracy in an era of gerrymandering, secret campaign money, restrictive voting laws and legislative maneuvers that weaken the power of regular citizens to influence government. The series was reported by University of Wisconsin-Madison journalism students Cathleen Draper, Nicole Ki, Pawan Naidu, Cameron Smith, Teodor Teofilov and CV Vitolo-Haddad as part of an investigative reporting class led by Wisconsin Center for Investigative Journalism Managing Editor Dee J. Hall with assistance from Coburn Dukehart, the Center's digital and multimedia director. More stories will be published in upcoming months.
The public is invited to help with this investigation of the state of democracy in Wisconsin. Have you been harmed by a lack of democracy? Send ideas for coverage to [email protected], or WCIJ, 5006 Vilas Hall, 821 University Ave., Madison, Wis., 53706. The best tips clearly describe the issue and include documentation or other evidence.
The nonprofit Center collaborates with Wisconsin Public Radio, Wisconsin Public Television, other news media and the UW-Madison School of Journalism and Mass Communication. All works created, published, posted or disseminated by the Center do not necessarily reflect the views or opinions of UW-Madison or any of its affiliates.
This report is the copyright © of its original publisher. It is reproduced with permission by WisContext, a service of PBS Wisconsin and Wisconsin Public Radio.