Study: Coal Tar Sealant Harming Milwaukee-Area Streams
Sealant Is Major Source Of Toxic Pollutant In Streambed Sediments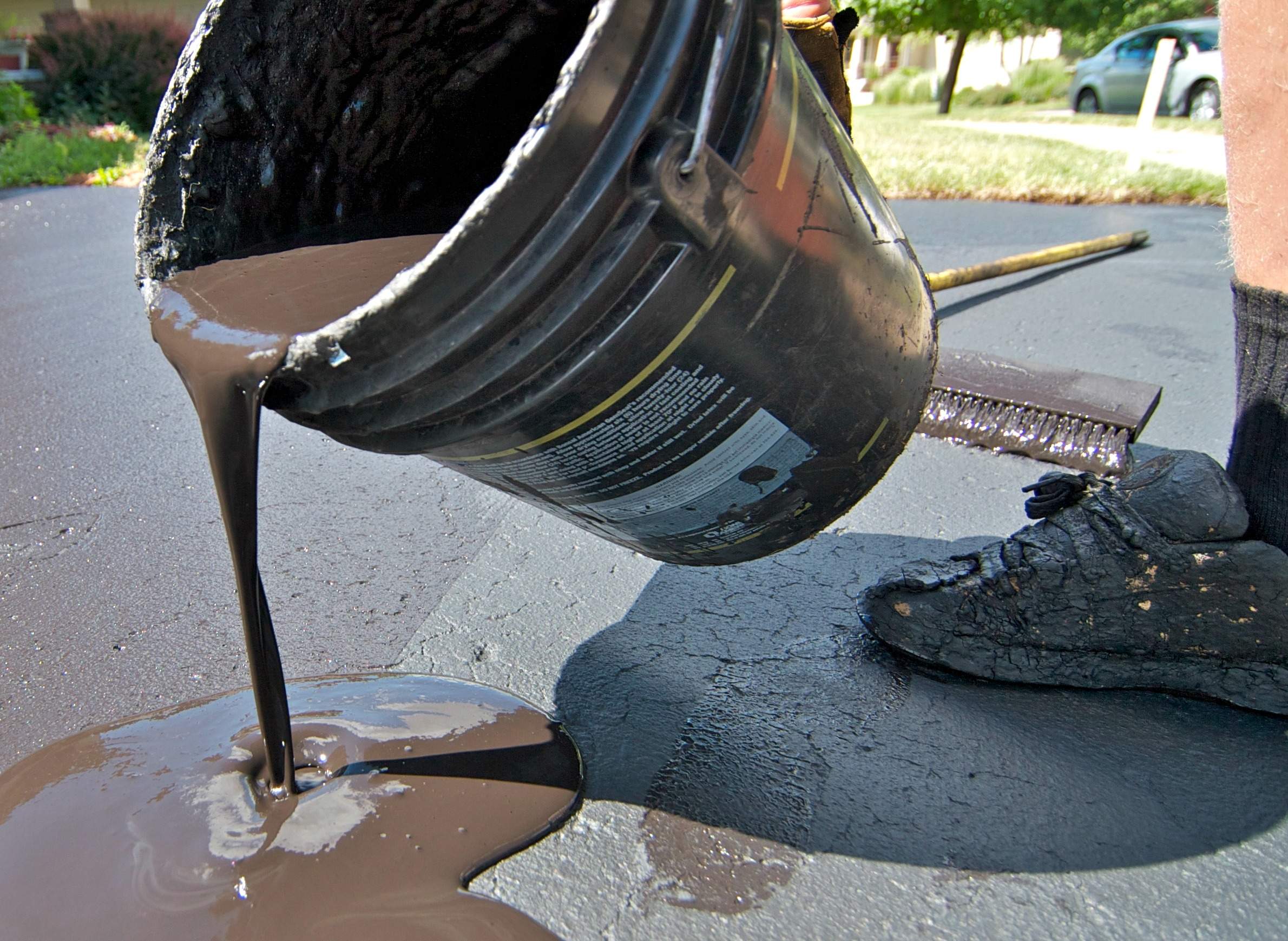 A study published on Dec. 22 found a type of blacktop sealant is the main source of a harmful pollutant in Milwaukee-area streams.
Coal tar-based sealant is a liquid sprayed on parking lots, driveways and playgrounds. It often runs off into waterways through wastewater or industrial discharges, and runoff. The study by the U.S. Geological Survey and the Milwaukee Metropolitan Sewerage District found the sealant is the primary source of a group of hydrocarbons known as polycyclic aromatic hydrocarbons – or PAHs – in Milwaukee streambed sediments.
Geological Survey hydrologist Austin Baldwin said tiny aquatic insects are often harmed by the sealant.
"We found 75 percent of the sampled sites were toxic," Baldwin said. "They either reduced survival or reduced other things like growth or reproduction."
Researchers took samples from 40 streambed sediment sites and from six parking lots, according to the study.
Studies in other watersheds have also found that coal tar sealant is a major pollutant, Baldwin said. It's best to try to capture the sealant in stormwater retention ponds before it runs off into waterways, increasing costs for private land owners and municipalities, according to the University of Wisconsin-Madison Solid and Hazardous Waste Education Center.
"If you can slow the water down and let that sediment settle out, it won't keep going into the stream," Baldwin said.
Baldwin said some retailers have stopped selling coal tar based sealants, and said asphalt-based sealants are less harmful to surface water.
Wisconsin Public Radio, © Copyright 2023, Board of Regents of the University of Wisconsin System and Wisconsin Educational Communications Board.