A Tibetan Refugee Starts Anew, One Small Paycheck At A Time
Exhausting Work And Lively Conversation In 1990s Madison: An Excerpt From 'How To Make A Life'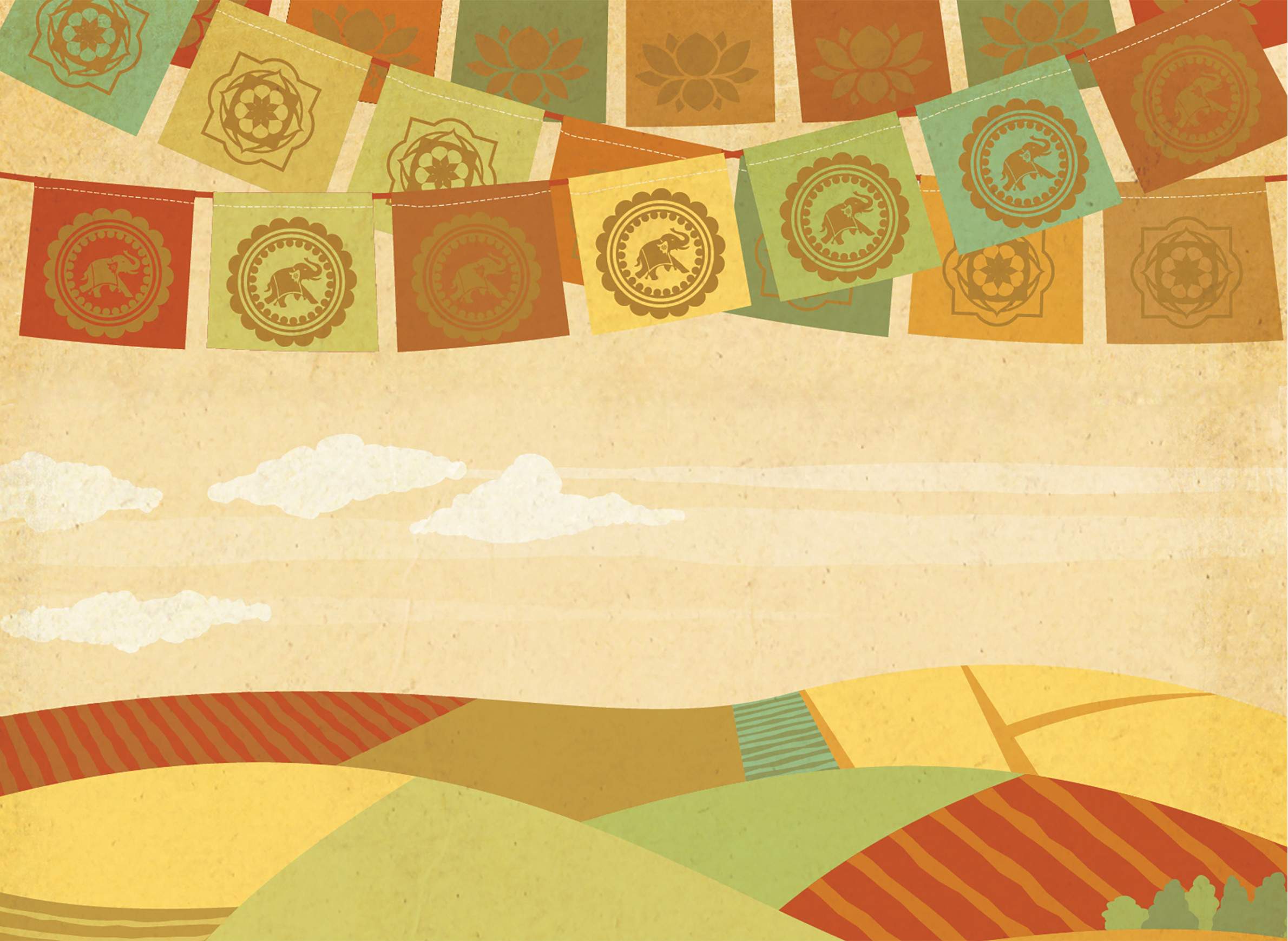 Wisconsin has been a destination for refugees seeking to resettle in the United States for decades, with communities across the state welcoming these immigrants from many places around the world. In 1993, Tenzin Kalsang arrived in Madison, and in short order established what would become a deep and abiding friendship with Madeline Uraneck, an international educational consultant for the state. Five years later, Tenzin was reunified with her husband Migmar Dorjee and their four children when they moved to Wisconsin. The family was Tibetan, and had previously lived in refugee camps in India. Distinguished by its high altitude and predominantly Buddhist religion, Tibet is a mountainous region in Asia that China incorporated in the 1950s, and its political status has since been at the center of international disputes and social movements. As a small Tibetan-American community emerged in Madison, Uraneck found her life intertwined with those of Tenzin, Migmar, their children and their extended family. The story of these cross-cultural relationships is recounted in the memoir How to Make a Life: A Tibetan Refugee Family and the Midwestern Woman They Adopted, written by Madeline Uraneck and published by the Wisconsin Historical Society Press. An excerpt from the book describes the early workplace experiences of Tenzin Kalsang shortly after she first made her way to Madison.
Tenzin's workdays during those years were less glamorous. When the first eighty-eight Tibetan newcomers arrived in Madison from India and Nepal in 1993, family sponsors and organizers of the Tibetan Resettlement Project helped them find jobs.
A prominent hotel in the center of Madison's downtown was among the first to step forward to offer work, willing to overlook some newcomers' lack of high school education or rudimentary English. At the same time, it also overlooked other newcomers' advanced educational and professional backgrounds. Everyone accepted this, if reluctantly, as their immediate necessity was to earn money to support their families.
Tenzin promptly landed a job cleaning rooms at the hotel, taken under the wing of previously arrived Tibetans who had already established a reputation as hardworking, punctual, and respectful employees. Tenzin was evaluated on how quickly she cleaned, checking off a list of twenty-five tasks per room, from dusting bulbs, baseboards, and vent slats to sorting and washing the color-coded cleaning rags, each designated for a different task. She usually cleaned fifteen hotel rooms in her seven-hour day, attending to the 375 checklist details, and earned $4.75 an hour.
"How many guests leave a tip for maid service?" I asked her once, about her work at the hotel.
"Tip?" she repeated. "What's a tip?"
A manager's assistant opened up the rooms that needed cleaning, she explained, and none of the maids ever saw a tip. Hearing that, I started hiding my own tips under a bed pillow or under a coffeepot when staying at hotels for my job. Tenzin and the other housekeepers talked among themselves, and after a few inquiries to their supervisor, they started finding tips — "one in twenty rooms," she answered my question some months later.
Tenzin's take-home pay of $166 per week wasn't enough to cover her bills. So she joined a crew contracted to clean state office buildings, including the one where I worked, beginning at 5 p.m. and ending at 9 p.m. It paid $5 an hour and was a ten-minute walk from her day job at the hotel. All the workers on the crew had other jobs, either day jobs or third shift.
Crew members often didn't share the same language, so they merely nodded as they passed in the halls, each assigned an entire floor to herself. Invisible to the day employees, they moved cubicle to cubicle in the silent buildings.
The work was difficult by any standard, and the multiple shifts made their days exhausting. The low status of the work cast an additional shadow, especially over those who had worked in India and Nepal as venerated monks, high-ranking administrators, or respected school principals, university professors or artists.
Between the hotel and the office building, Tenzin cleaned as many as 25 toilets a day, perhaps 120 in a week, all with cleansers containing sodium hypochlorite –– bleach — that left welts extending from her wrists to her shoulders. I was shocked to see the red abrasions. I had never thought of a cleaning job as dangerous.
A fellow Tibetan American on the cleaning crew informed Tenzin that a local hospital needed cleaners, so she signed on for a Saturday afternoon shift from 3:30 to 9 p.m. On Sundays she cleaned a church in her neighborhood after services let out at noon. Her weekends had much the same rhythm as weekdays; only the locations changed. At least her weekend pay was better, eight dollars an hour.
Tenzin's working hours now totaled 62 per week, and her monthly take-home pay had risen to $1,600 per month.
In 1995, with a tip from another Tibetan American acquaintance, she traded her hotel job for an eight-dollar-an-hour daytime cleaning job at Kennedy Manor, an older, redbrick apartment building near the State Capitol. Kennedy Manor's charm, lake views, and dining room attracted graduate students and politicians who needed an apartment when the legislature was in session. Tenzin's "office" was in the basement laundry next to the boiler room, cozy in winter but stifling in summer.
While Tenzin worked days, nights, and weekends, my days, in contrast, brimmed with opportunity and stimulation. I folk danced on weekends, biked on rural roads, swam in forest lakes, and had potluck dinners with friends I had known for decades. I delighted in movies by independent filmmakers, attended folk music concerts, and met acquaintances for ice cream on the University of Wisconsin's legendary Memorial Union Terrace.
In those years I was renting a charming lakeside cottage across from the university, its original logs from Wisconsin's pre-statehood governor James Doty, who had used it as a fishing cabin. The cottage stuck out on a tiny promontory, so I reveled in both sunrises and sunsets. My friends adored it, and I hosted parties, picnics, and potlucks almost weekly.
In those early years, when I introduced Tenzin to my friends at one of these gatherings, she would physically turn away, ducking her head and smiling in shyness. One on one, however, she was an attentive listener and a charming conversationalist with an engaging sense of humor.
An acquaintance named Terry was known among my friends as a self-made millionaire before he had turned thirty. He and Tenzin sat together in lawn chairs at an afternoon picnic at my cottage, and I overheard Terry explaining to Tenzin that the wages he paid the cleaning staff in his corporate motel chain were adequate, if perhaps low, since in addition, the housekeepers received tips. After all, Terry said, most of his employees had other jobs, and these cleaning jobs provided additional wages.
Tenzin threw back her head and laughed. She described how much she earned at her multiple cleaning jobs, how much she paid in rent and for food. Terry countered her, but Tenzin held her ground: a person could not live in Madison on a motel maid's monthly wages.
Carrying out dessert and wine, I passed by them again. This time Tenzin was conversationally asking Terry if he knew how many representatives and senators we had. She was studying for her citizenship test and had been surprised that many Americans didn't know the answers.
Tenzin and Terry sat for a good hour together, two of Madison's richest and poorest citizenry, looking out over the waves and sailboats, discussing the structure of the U.S. economy and government.
This item was excerpted from How to Make a Life: A Tibetan Refugee Family and the Midwestern Woman They Adopted, published by Wisconsin Historical Society Press.
The book's author, Madeline Uraneck, spoke about her bond with Tenzin Kalsang and her family in a June 12, 2018 lecture at the Wisconsin Historical Museum, recorded for Wisconsin Public Television's University Place.
Additionally, Uraneck was interviewed about her experiences with Tenzin Kalsang and her family on the June 19, 2018 edition of Wisconsin Public Radio's The Larry Meiller Show.
Author Madeline Uraneck is an educator and writer who has visited 64 countries through her role as International Education Consultant for the Wisconsin Department of Public Instruction, several Peace Corps assignments, and her passion for world travel. Her writing has appeared in K-12 curriculum materials, educational handbooks on culture and policy, and publications including WorldView Magazine, Hotline, Global Education, WorldWise Schools and Isthmus, for which she received a Milwaukee Press Club award.
This report is the copyright © of its original publisher. It is reproduced with permission by WisContext, a service of PBS Wisconsin and Wisconsin Public Radio.