Turning Access To Farmers' Market Produce Into Healthier Meals In Columbia County
Program Gives FoodShare And Food Pantry Users Confidence In The Kitchen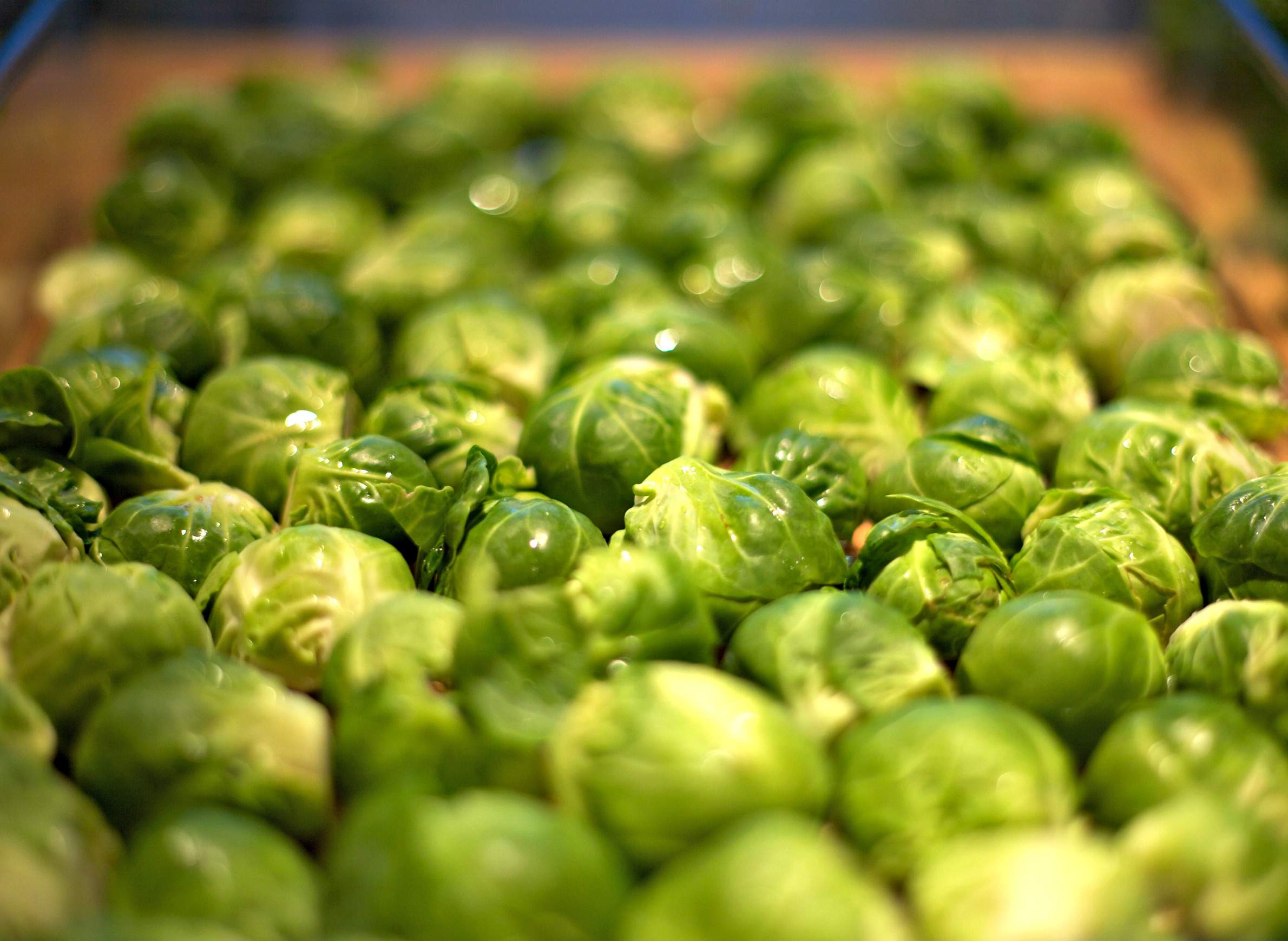 Locally grown produce is fresh. It tastes better and is more nutritious than food grown far away. Most fruits and vegetables lose their optimal nutritional value as soon as they are picked, though. The longer these foods are uneaten, especially when exposed to air and temperature changes, the lower their nutritional value.
Low-income and underserved communities often have limited access to high quality fruits and vegetables, reports the Centers for Disease Control and Prevention. Therefore, campaigns to improve community health outcomes should include efforts to expand access to affordable and healthy food. But because simple access may not be enough for people to improve their eating routines, food pantry users and people eligible for FoodShare in Columbia County are touring the Portage Farmers Market and learning how to cook produce purchased there.
A nutritional diet, which consists of eating a daily variety of selections from each food group, is essential for good health, especially during childhood. If children eat a low-nutritive diet, one that lacks in whole grains, low-fat dairy, fruits, vegetables and a variety of protein sources, it can hinder their growth and development. Children typically establish their dietary habits at young ages, meaning what they grow up eating is likely how they will continue to eat when they are adults. In both adults and children, low-nutritive diets often lead to excessive calorie consumption, which can lead to obesity, especially when paired with limited physical activity. Individuals who are overweight or obese are at risk for further health concerns such as heart disease, high blood pressure, type 2 diabetes and stroke — just to name a few.
Rural communities like Portage often have a higher percentage of convenience stores, where healthy foods are less available compared to large food markets. Thirty-three percent of Columbia County residents are classified as obese — a rate higher than Wisconsin's average of 29 percent. The county ranks 35th out of 72 in health outcomes (a measure of how long people live and how healthy they feel). Nine percent of county residents live below the federal poverty level, and 12 percent of children live in low-income families. These poverty rates are increasing, as the University of Wisconsin Population Health Institute's County Health Rankings & Roadmaps reports.
As part of overall community planning to increase the amount of local produce people consume and to strengthen the local food system, University of Wisconsin-Extension Columbia County launched its Cooking with Local Food initiative over the summer of 2016. It built upon previous local food projects, including Farm to School and a related cooperative procurement program, and the Savor & Sample Local Food Festival. (UW-Extension is also working with communities around the state to promote use of FoodShare electronic benefits transfer cards at local farmers' markets.)
To reach low-income people and encourage participation in Cooking with Local Food, UW-Extension educators mailed notices to people who receive federal nutrition and housing benefits, and distributed information and local food samples, such as zucchini-oat snack bars, to food pantry users. The latter recruitment strategy was more effective.
On market days, Cooking with Local Food participants learned how to navigate the Portage Farmers Market, identify seasonal fruit and vegetables, and talk with local growers. After visiting the market, participants congregated in the kitchen of the nearby Portage Presbyterian Church where a guest chef demonstrated how to safely wash the produce, handle a knife and provided cooking techniques on how to prepare the food. After sampling the prepared food, participants discussed the nutritional value of locally grown fresh produce as well as the environmental and social benefits of eating locally.
The Cooking with Local Foods Program has given Portage residents the confidence, skills and knowledge they need to make the best use of access to the farmers' market and to make their next bite more nutritious.
Kathleen Haas is community development educator and associate professor with University of Wisconsin-Extension Columbia County. Caitlin Richardson is Wisconsin Nutrition Education Program coordinator for Columbia and Dodge counties.
This report was produced in a partnership between PBS Wisconsin and Wisconsin Public Radio. © Copyright 2023, Wisconsin Educational Communications Board and the University of Wisconsin-Madison.