What Gets Overlooked In Wisconsin's Food Stamp Conversation
SNAP Work Requirements Already Exist At Federal Level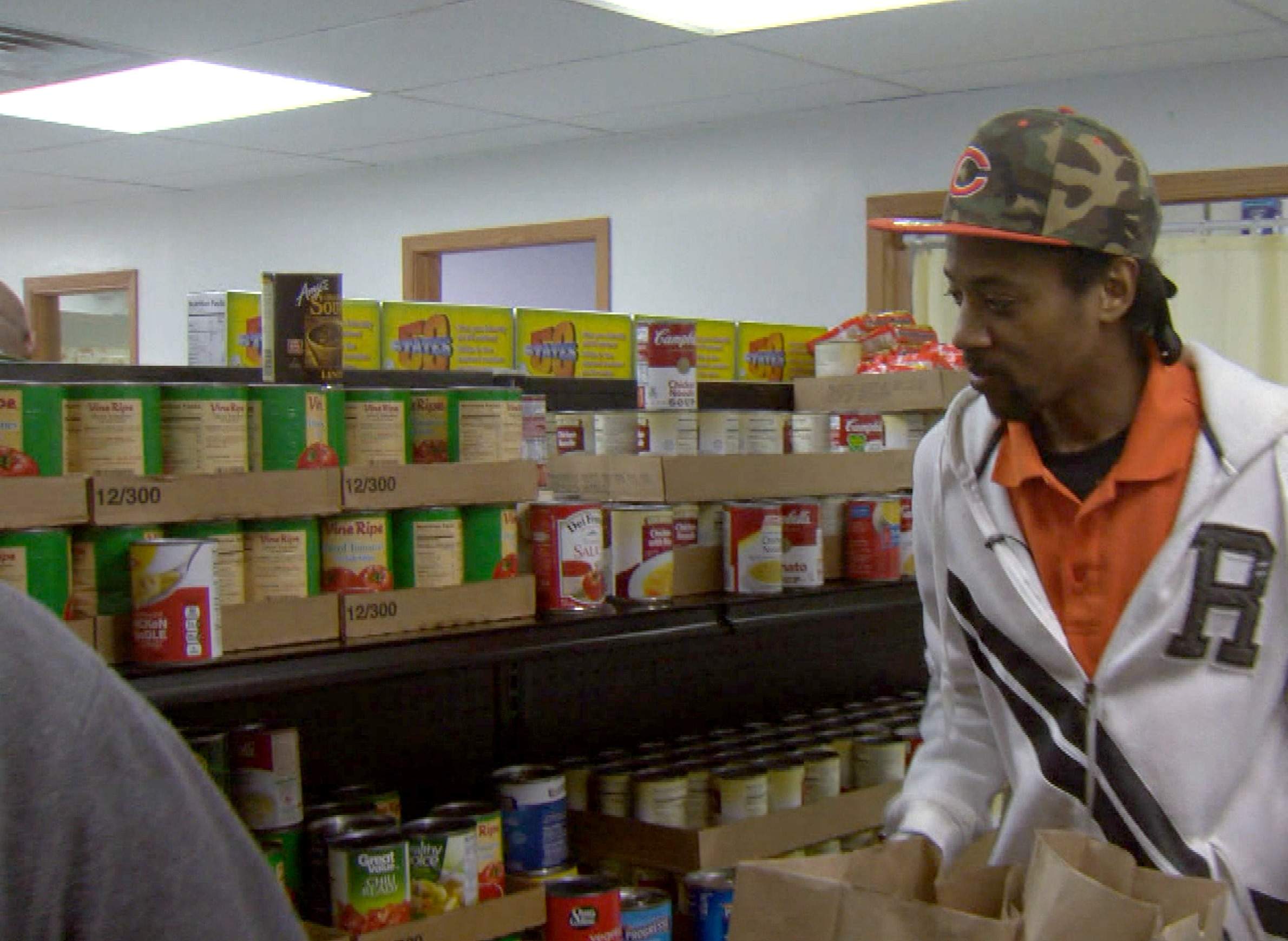 With the release of Gov. Scott Walker's 2017-19 budget proposal, Wisconsin is again debating how distribution of food stamps should work. The governor, who has pursued changes to public-benefit rules on several fronts in the past, now wants to expand work requirements to recipients with children older than age 6.
Under Walker, the state has increasingly emphasized getting more people on food stamps into the workforce, funding additional job training for recipients. The state has been paying out less in food-stamp benefits since 2013, but it's not clear that that's because fewer people are hungry. More people across Wisconsin are relying on support from food pantries, and some of that may be a result of changes to the state's food stamp policies.
In a Feb. 24, 2017 report on Wisconsin Public Television's Here And Now, anchor Frederica Freyberg spoke with several current and former food-stamp recipients in Wisconsin to find out how the state's efforts to emphasize jobs are working out for them. It's a mixed bag, and to make sense of it, it helps to know a few key points about how the food stamp system is structured in Wisconsin.
Food stamps are not the same as welfare.
People often use the terms "food stamps" and "welfare" interchangeably, when in fact they refer to two distinct programs that the federal government funds and the individual states operate. The United States Department of Agriculture administers the program colloquially called food stamps, the Supplemental Nutrition Assistance Program. The U.S. Department of Health and Human Services administers Temporary Assistance for Needy Families, which is the program generally known as welfare. SNAP benefits are specifically for buying specific types of food. TANF funds take on all kinds of forms, and often do not provide cash assistance directly to people in poverty. A special report from Marketplace in 2016 explored how states use TANF money for purposes ranging from marriage classes to anti-abortion crisis pregnancy centers.
Work requirements already exist, no matter what the state does.
Public officials often discuss work requirements for public benefits as if they're a new or controversial idea. Contentious, sure, but new? No.
Ever since President Bill Clinton worked with Congressional Republicans to pass the Personal Responsibility and Work Opportunity Act in 1996, a major welfare reform bill, it's been the law of the land that "able-bodied adults without dependents" must work or take part in job-training programs to keep their benefits beyond a specified time limit. In the case of food stamps, the time spent working or in training must add up to 80 hours per month.
The federal government makes exceptions for people younger than 18 or 50 and older, the disabled and people with children. Additionally, the government can waive these requirements in specific states under exceptional circumstances, and it did during the recession, for many states that struggled with high unemployment, including Wisconsin. At the end of 2015, the USDA withdrew those waivers for states because the economy was recovering. Work requirements for food stamps went back into effect, but they weren't new — the changes were a return to the previous norm.
Walker's budget proposal would expand food stamp work requirements to apply to more people with children. The Wisconsin State Journal estimates this could affect more than 98,000 people currently receiving food-stamp benefits in the state.
States do have discretion to shape federally funded benefits.
Programs like SNAP and TANF are federal, but the states carry them out — this means people receiving the benefits have more direct dealings with state agencies. States can even name their versions of the programs differently. In Wisconsin, SNAP is called FoodShare and the state Department of Health Services oversees the program.
The federal government allows states to determine the specifics of how it runs SNAP, including aspects of the requirements they impose on recipients. States' discretion isn't unlimited, though. Over the past decade, Walker and other governors have battled with the federal government about whether states should be allowed to drug-test recipients or forbid them from purchasing more specific kinds of food. Hunger relief advocates have raised questions about Wisconsin's job-training program for FoodShare recipients, including whether it's kicking too many people off benefits and whether those who find jobs are making decent wages. Here And Now's report found that about 20,000 people have secured jobs through the state's program, and more than 60,000 have lost benefits.
Most food stamp recipients can't work, but many who can work do.
Adults aged 18-49 who can work must either be employed or take part in worker training to continue receiving food stamps for more than a total of three months over a three year period. But about two-thirds of the people who benefit from food stamps are unable to work as far as the program's rules are concerned.
In a monthly report released Dec. 26, 2016, Wisconsin's Department of Health Services found that 43 percent of the individuals in the state with FoodShare assistance were children and another 25 percent were "either elderly, blind, or disabled." Among the total recipients, that left 32 percent covered by the work requirements.
Meanwhile, in 33 percent of Wisconsin households on FoodShare, the report noted, at least one person is working. And many food stamp recipients with children already work: 21 percent of the households on FoodShare in December 2016 were classified as "working families," which means households with at least one minor, one parent and at least one person employed.
At the national level, the USDA reports that 43 percent of SNAP recipients live in households with earnings from work.
Poverty can hinder people in meeting requirements for benefits.
In her report for Here And Now, WPT's Frederica Freyberg talked with two men who lost their FoodShare benefits, and it wasn't because they refused to work or get training.
One man, Daniel Cotton of Milwaukee, said he was working a part-time job, and the job-training program that would have gotten him up to the 80-hour-a-month requirement overlapped with his scheduled work hours. Cotton also said he doesn't have a working computer, which creates an obstacle to researching benefits and applying for jobs or training programs online.
In Beloit, Kendrick Payton also struggled with a lack of computer access and a lack of education — he had trouble understanding letters from the state about his impending loss of benefits. But the biggest issue he encountered was mobility: Without a car and with a lack of transit options, Payton found it difficult to get up to the nearest job-training center, in Janesville.
David Lee, executive director of Madison-based nonprofit Feeding Wisconsin, also spoke to this common barrier. "You have to orient in Janesville," he said. "If you don't have a car or the bus fare to take the 20- to 30-minute trip up to Janesville, you can't participate."
Another Beloit resident, Antonio Johnson, got a full-time job at the Hormel Foods plant in the city through the FoodShare training program.
"I have the confidence knowing that I'm doing it on my own now," he said.
Lee said he supports job training but said the mix of success stories and frustrations indicated flaws in Wisconsin's policies.
"We are concerned that policymakers don't fundamentally understand the challenges that people are experiencing in trying to enroll in these programs," he said.
This report was produced in a partnership between PBS Wisconsin and Wisconsin Public Radio. © Copyright 2023, Wisconsin Educational Communications Board and the University of Wisconsin-Madison.