What Wisconsin Jails Charge Inmates, By The Numbers
Counties Around The State Charge A Variety Of Fees Related To Incarceration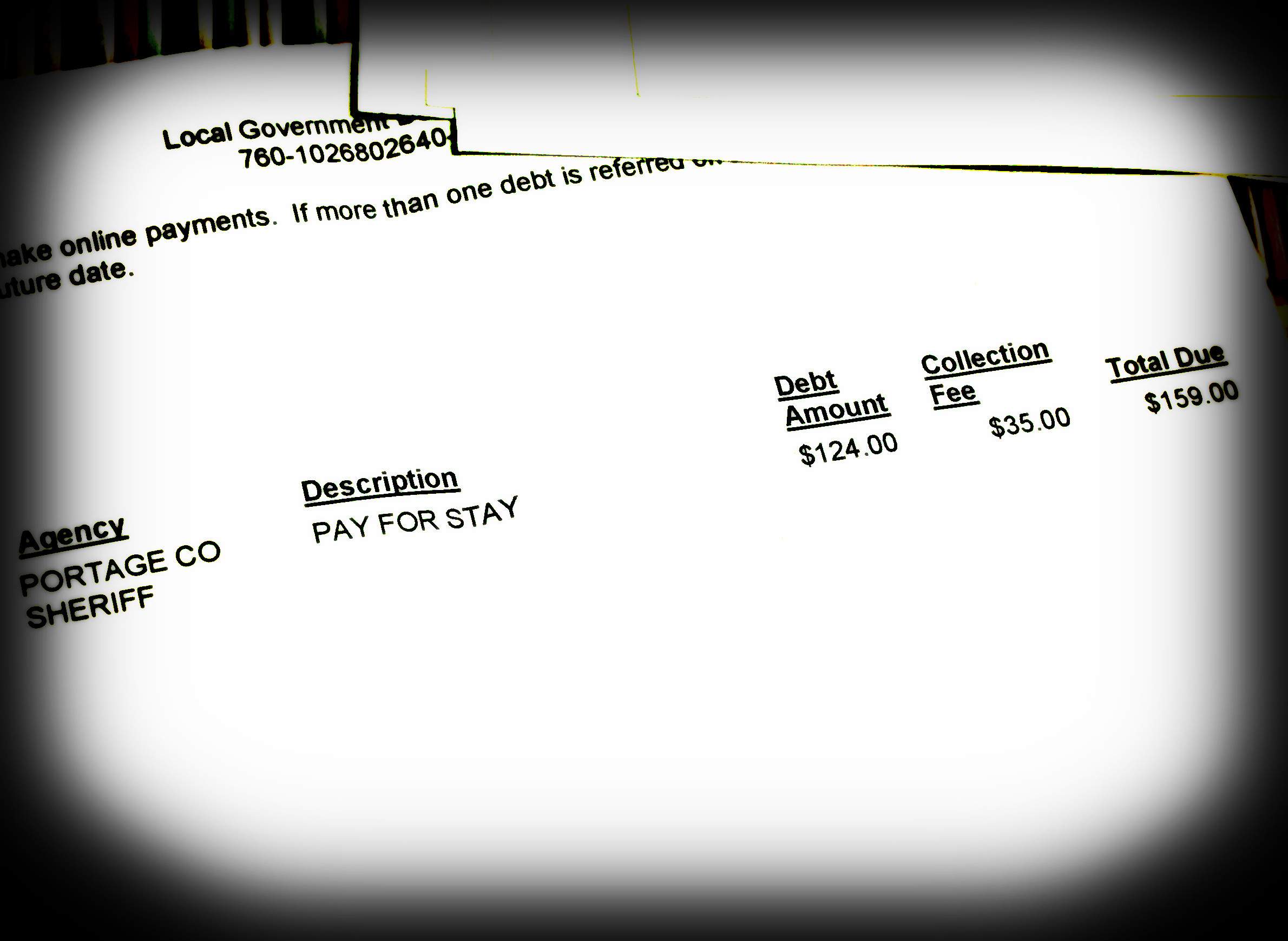 In late May 2019, Wisconsin Watch sent a survey to all 72 county jails asking for information about their incarceration fees. Thirty-three county jails from across the state responded initially. By calling and emailing counties that did not respond to the survey, Wisconsin Watch got some fee information from 60 county jails.
Pay-to-stay fees are daily room and board charges levied by the county jail on non-working jail inmates. Booking fees are levied as inmates are booked into jail.
Of the counties that responded:
36 counties have a booking fee, which is $27 on average.
The highest booking fee reported was $50 in La Crosse County, and the lowest reported was $5 in Crawford County.
23 counties have pay-to-stay fees, which average $13 per day.
The highest rate was $26 per day in Winnebago County, and the lowest was $5 per day in Iron, Dunn and Wood counties.
17 counties have both booking and a pay-to-stay fees.
The majority of the counties charge jail inmates with Huber privileges, which allow inmates to leave jail for work, school or other reasons.
Of the 33 counties that responded, 32 charge for Huber
On average, it is $19 per day, or roughly $570 per month.
All counties who responded to the survey charge jail inmates for a medical visit.
Often, there are different fees if the visit is by a nurse or a doctor within the jail.
On average, a nurse visit is $6 and a doctor visit is $12.
Jail inmates are charged per phone call, which is often a per-minute fee.
On average, inmates are charged 26 cents per minute, making a 15-minute phone call cost $3.90.
The highest rate was 50 cents per minute, which makes a 15-minute phone call $7.50. Polk County charges this rate, and Marathon County said it will begin charging this rate late in the summer.
The lowest reported amount was 12 cents per minute, which was reported by Oneida, Jefferson and Juneau counties. At this rate, a 15-minute phone call costs $1.80.
Jail officials were also asked how much they estimate they receive in fees annually and what this money is used for.
On average, the fees reported were close to $200,000 per year, with a median of $75,000.
The largest reported annual revenue was $950,000 from Winnebago County.
In some jurisdictions, the money is used for jail operational costs and inmate programming. In other areas, the money goes to the county's general fund.
Izabela Zaluska's work on this story was supported by a 2019 John Jay/Arnold criminal justice reporting fellowship. All reporting, editing and presentation decisions were made by the nonprofit Wisconsin Watch, which collaborates with Wisconsin Public Radio, Wisconsin Public Television, other news media and the UW-Madison School of Journalism and Mass Communication. All works created, published, posted or disseminated by Wisconsin Watch do not necessarily reflect the views or opinions of UW-Madison or any of its affiliates.
This report is the copyright © of its original publisher. It is reproduced with permission by WisContext, a service of PBS Wisconsin and Wisconsin Public Radio.