When Dairy Farms Don't Have Milk Buyers
Grassland Dairy Export Controversy Has Deep Roots In Wisconsin's Trade Relationships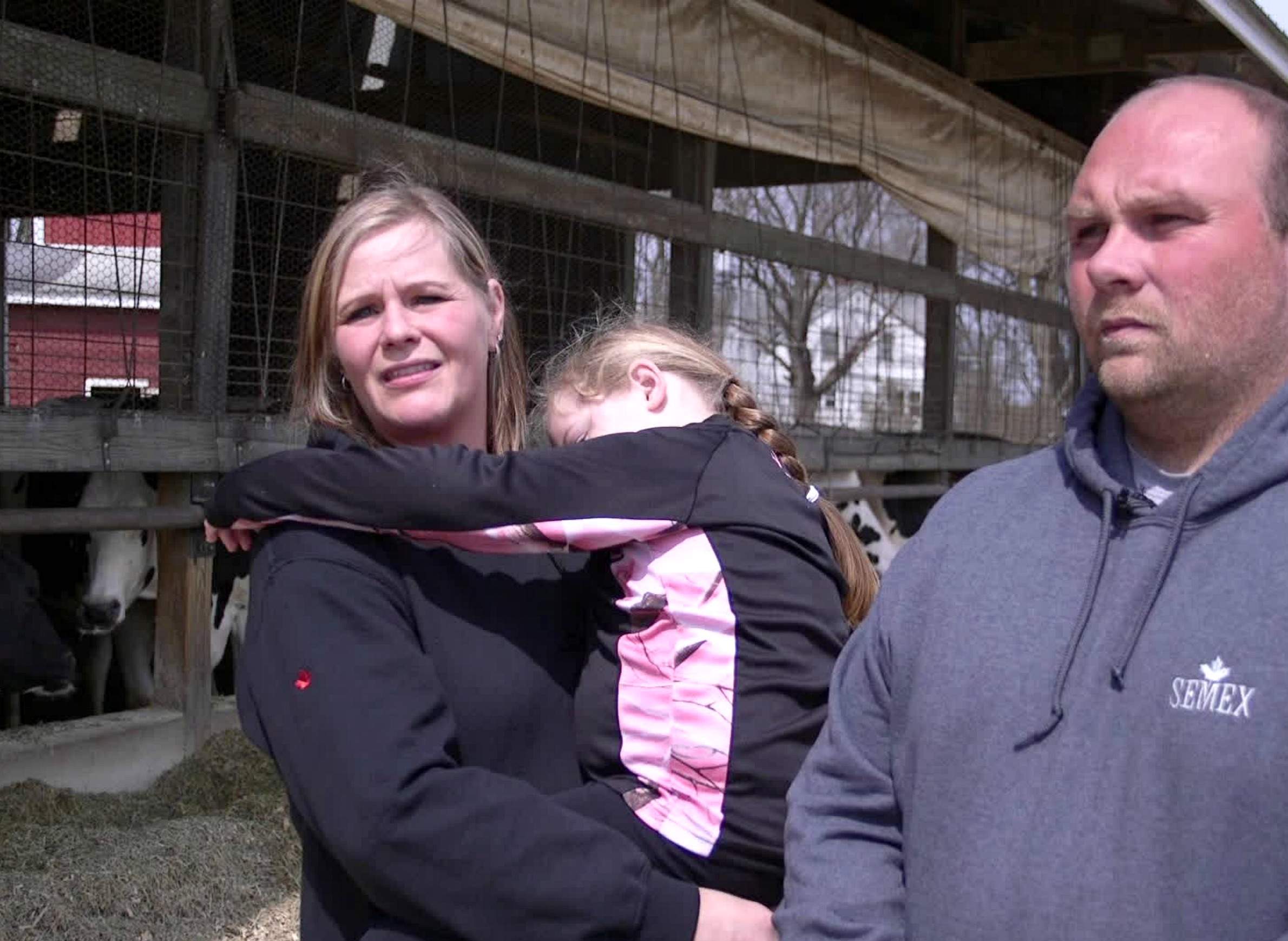 Spring has brought gut-wrenching uncertainty to scores of dairy farms around Wisconsin. On April 1 a Clark County-based processor dropped their contracts, leaving them without a place to sell their milk. This purchaser was Grassland Dairy Products Inc., which produces a variety of butters, spreads and other ingredients, including milk powders and fluids. One of these products is ultra-filtered milk, a liquid concentrate manufactured to boost protein levels.
Grassland attributed this decision to a recently implemented policy by Canada to lower the cost of its domestically produced ultra-filtered milk. Specifically, the Canadian government created a new regulatory class of dairy products, which is changing pricing structure in a way that incentivizes purchasing from its own farmers. In turn, this policy disincentivizes Canada's purchase of imported milk products from Wisconsin and is shrinking the export market for U.S.-based companies like Grassland.
The notice from Grassland was a blow to affected suppliers, including the owners of Sauer-Stone Dairy in Waterloo. Jennifer and Shane Sauer operate a third-generation dairy farm with some 120 cows, and were shocked when their contract was canceled. On the April 14, 2017 edition of Wisconsin Public Television's Here And Now, they discussed the difficulty of finding a new buyer.
"Cows aren't a machine you can shut down for a week," said Jennifer Sauer. For farmers who are not able to sell their milk, the future of their entire operation is put into question.
A cross-border trade controversy
Canada's policy change prompted widespread outcry, including from Wisconsin agriculture officials and the state's entire congressional delegation, which issued a joint letter on April 12 to federal officials urging a response. Even President Donald Trump inveighed against Canada's actions during an appearance in Kenosha the following week.
In an April 14 interview on Here And Now, state Department of Agriculture, Trade and Consumer Protection Secretary Ben Brancel discussed efforts to respond to Canada and the broader dairy export market. He characterized this dispute as devastating to the farmers affected by Grassland's decision to drop numerous contracts.
"It's pretty bad for those farmers," he said. "I don't care what you say about the industry, but when you know what can happen to those farm families, it's bad."
Brancel noted that observers have been anticipating this policy change by Canada since early 2016, with federal officials seeking to avert or limit it. He also discussed the state's efforts to expand dairy export opportunities in Mexico, and suggested changes are needed in the North American Free Trade Agreement, or NAFTA. Trump campaigned against NAFTA and continues to criticize it, but has yet to unveil any specific proposals to change its terms.
"I just think there's a spirit of the law and there's the letter of the law," Brancel said. "And I think Canada violated the spirit of the law. And if you have to really get to the letter of the law, then we have to open up that NAFTA agreement and make sure that this does not happen again."
However, there's a lot more fueling the urgency of this situation than Canada's actions, and even of the farmers Grassland dropped told Wisconsin Public Radio he didn't blame Canada for acting in the interests of its own farmers. Multiple factors have coincided to put these dairy farmers in a bind.
Mark Stephenson, director of the University of Wisconsin Center for Dairy Profitability, discussed the economics of the international dairy market on the April 21 edition of Here And Now. He noted that this dispute is influenced by the quite different natures of the U.S. and Canadian dairy systems, and suggested that a resolution could be a long time in coming.
"They've never moved quickly on things in the past," Stephenson said about Canada dairy industry. "And I think that foot dragging would be what is likely to be the case this time."
This dispute highlights how multiple economic forces that affect Wisconsin's dairy industry are converging to threaten the farmers who've lost their contracts with Grassland.
"Farms cannot go without selling milk for a very long period of time before, you know, they've lost all the profit they would have for the year," he added.
This report was produced in a partnership between PBS Wisconsin and Wisconsin Public Radio. © Copyright 2023, Wisconsin Educational Communications Board and the University of Wisconsin-Madison.