Where In Wisconsin Is Foxconn Looking To Acquire Land?
On The Trail Of A Mystery Buyer In Racine County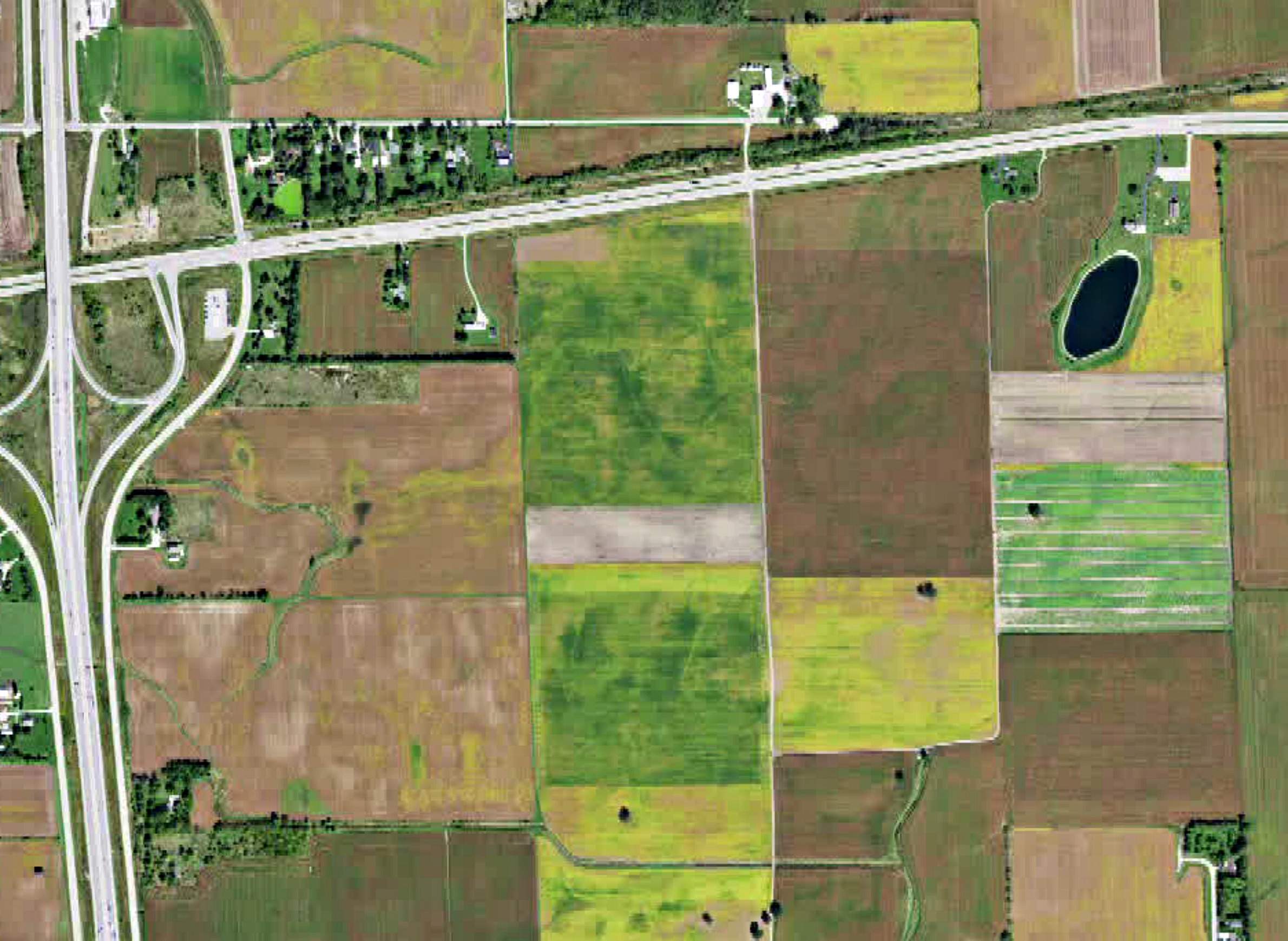 As supporters and skeptics responded to the announcement that Taiwanese electronics company Foxconn plans to build a manufacturing plant in southeastern Wisconsin, one group of people in that area grappled with a more personal decision.
Someone is looking to buy a lot of land in Racine County and is willing to pay well over market value for it. As Wisconsin Public Television's Here & Now detailed in a July 28, 2017 report, that someone likely represents Foxconn.
The buyer could enrich landowners around the area in question, but not everyone will want to sell or face the prospect of living near a massive factory complex and the traffic it will generate. State Assembly Speaker Robin Vos, R-Rochester, who represents the district encompassing these properties, has said that local municipalities could use eminent domain to acquire land.
The facility Foxconn and state officials have talked about building would require about 1,000 acres of land. An area southwest of the city of Racine and along Interstate 94, just off exit 335, would probably fit the bill. If Foxconn can purchase all individual parcels within this space, it would give the company access to lots of potential employees and transportation infrastructure for shipping, including nearby rail lines.
This area — bounded by I-94 on the west, Highway 11 to the north, 105th Street to the east, and Braun Road to the south — is mostly farmland, which means there would be relatively few existing structures to clear away to make way for something new. One exception is a distribution center for United Natural Foods on its eastern edge. Most of the land is in the village of Mount Pleasant, with the United Natural Foods properties falling within the village of Sturtevant.
One resident with a 20-acre parcel in the area told Here & Now he'd been asking $12,000 for some land he had up for sale. The buyer has approached him offering $50,000 per acre, which adds up to $1 million for the whole parcel. Property owners who've been approached are mostly keeping mum about their offers, but this suggests the buyer has considerable resources and confidence in getting returns on a large investment. At least one landowner said they aren't interested in selling.
Others in the area are on the fence. Sherri Shaver, who lives just across the road from the area Foxconn appears to be eyeing, said the outcome might be sad for her either way.
"Well, it's been a shock to think we're going to have a big old factory here and I might be looking at a factory across from me, but then they might be out, so then I'll have to move," she said.
One farmer in the area, Tom Fliess, was a bit more cagey, saying that the prospect of more jobs is "great for people," but adding, "I don't need 'em for neighbors, but that's fine, because I'm a farmer."
This report was produced in a partnership between PBS Wisconsin and Wisconsin Public Radio. © Copyright 2023, Wisconsin Educational Communications Board and the University of Wisconsin-Madison.