Allure Of High-School Gridiron Tests Concussion Safeguards
Headstrong Student-Athletes, Liability Limits Contrast With Rising Concerns Over Brain Trauma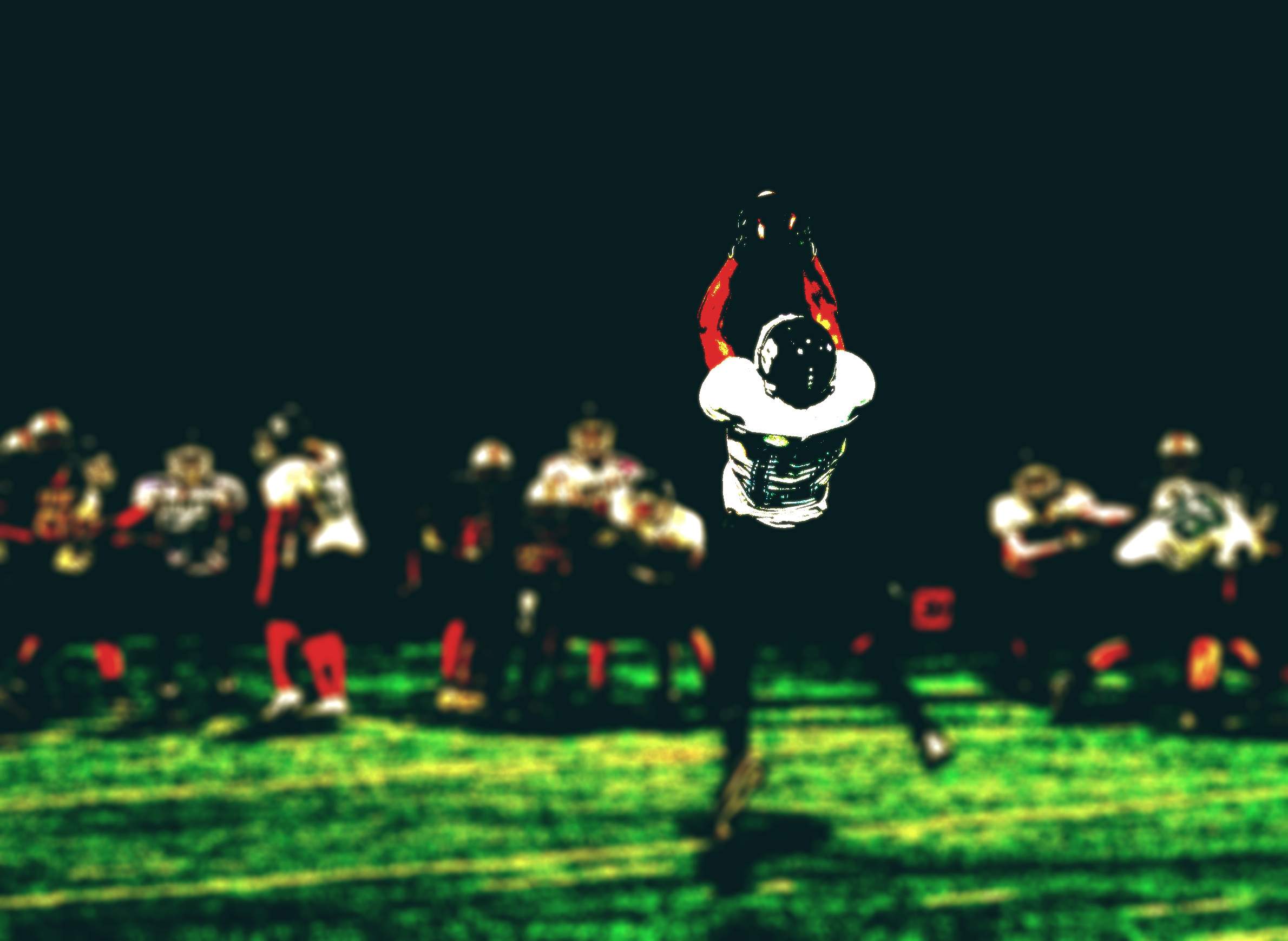 As high-school athletes around Wisconsin take to the gridiron under the Friday night lights, their thoughts turn toward an upcoming rivalry game, making the starting roster or perhaps playing their senior season.
Many, however, will not consider the profound injuries that harsh blows to the head can cause. While the immediate effects of a traumatic brain injury can include missed school and sports for student-athletes, they run the risk of developing neurodegenerative brain diseases with repetitive impacts. If an athlete is eager to get back on the field, who is holding them back and how are they held accountable?
Wisconsin law leaves it to coaches and officials to keep student-athletes safe. A law passed in 2011 (Act 172) aimed to remove some of the ambiguity of who should pull a player from the field for safety purposes, and when:
An athletic coach, or official involved in a youth athletic activity, or health care provider shall remove a person from the youth athletic activity if the coach, official, or health care provider determines that the person exhibits signs, symptoms, or behavior consistent with a concussion or head injury or the coach, official, or health care provider suspects the person has sustained a concussion or head injury.
Though these requirements can be difficult to execute — as coaches are not themselves qualified to make diagnoses — the idea is to remove a player if there is any doubt they are fit to play, and let medical professionals clear them before allowing them back into play.
The state Department of Public Instruction works with the Wisconsin Interscholastic Athletic Association to develop concussion guidelines for coaches and student-athletes. These guidelines instruct coaches to look for signs that a student may be suffering from head trauma as opposed to relying on symptoms that the athlete may misreport or misrepresent.
"'Signs' are what can be seen by others, like clumsiness, while 'symptoms' are what the injured player feels, like a headache," the guidelines read. "If a player exhibits any signs or symptoms of concussion, the responsibility is simple: remove them from participation."
Indeed, student-athletes often downplay the risks of hits to the head when playing football, including at the highest ranks of collegiate football.
"I'm invincible," one former Black River Falls High School athlete told students working with the PBS News Hour Student Reporting Labs in January 2014. "You see all the stuff about these NFL players — they're getting hit harder than we are."
Data on high-school sports injuries shows these athletes are more vulnerable than they think. National rates of concussions have steadily increased over the past decade compared to rates of other injuries, according to a surveillance study an epidemiologist at the Colorado School of Public Health conducted for the 2016-17 school year. Successive impacts can include development of the neurodegenerative brain disease chronic traumatic encephalopathy.
But high-schoolers don't always think long-term.
"People I've talked to, they really don't know the long-term effects," another former Black River Falls High School athlete told the PBS student lab. "I don't think they really care, or don't know."
CTE can cause changes to mood and behavior, manifesting in aggression, depression, and/or paranoia. Some parents, like Debra Pyka, have even lost children to the disease. Pyka's son Joseph Chernach — and avid football player — died by suicide at 25 and was posthumously diagnosed with CTE.
"I should have said no," Pyka told the Wisconsin Center for Investigative Journalism. "A decision I will regret the rest of my life."
Keeping cognizant of concussions
Though the law places the responsibility to remove players with coaches and athletic officials, it doesn't create a way to hold them accountable for failing to do so. The state law that requires them to remove student-athletes who exhibit signs of concussions also protects these adults from civil liability if their inaction harms players. Coaches and officials have legal liability only if there is "clear, satisfactory and convincing evidence" they acted negligently.
Wisconsin courts have placed a high burden on plaintiffs trying to prove this type of "gross negligence."
In a 1960 ruling in Kuehn v. Kuehn, the Wisconsin Supreme Court held, "In the class of cases involving fraud, of which undue influence is a specie, gross negligence, and civil actions involving criminal acts, the certitude must be of a greater degree than in ordinary civil cases, but need not be that degree necessary to find a conviction in criminal cases."
The Kuehn case involved a family financial dispute, and was not related to youth sports, but the standard it sets would make it harder for plaintiffs to show that a coach's actions or inaction caused an injury.
"[It's] tough to make an argument" in cases that require such a standard, said Madison personal-injury and criminal defense attorney Stephen Eisenberg.
While Eisenberg likened a regular civil suit to crossing the 50-yard line in terms of the amount of evidence needed to win a case, he said proving gross negligence is more like reaching an opposing team's 30-yard line.
Wade Labecki, the WIAA deputy director who oversees sports medicine, said coaches and officials are not shirking their duties.
"I think overall, and I can speak specifically to football coaches, they have been very good at responding to the concussion information and pulling kids out," Labecki said. "I would tell you that they are doing a great job."
There is however, no state-level data to show how effective WIAA's efforts are at stemming the tide of concussions. Labecki said this is because athletes seek medical attention from a variety of sources, be it a school athletic trainer, their personal physician or an emergency room, which makes outcomes hard to track.
Despite this limitation, Labecki sees progress in educating athletes on the danger of head trauma. Under state law, athletes must read and sign concussion information sheets before being allowed to participate.
"Parents and athletes are so much better because of their education … I think kids are better at it as well — they know when they're not feeling right," Labecki said.
Whether or not student-athletes have heeded warnings about concussions is another story.
The Black River Falls High School football player interviewed by PBS in 2014 said he would memorize the concussion test the high school would give him so he could score better when it became a question of whether or not he was fit to play.
"I didn't want to have to sit out a football, basketball or baseball game because I had a concussion," he said.
"I don't think it's a pressure thing, it's more of just you only have so many games to play," he added. "Once you graduate high school, you never get to play high school football again."
This report was produced in a partnership between PBS Wisconsin and Wisconsin Public Radio. © Copyright 2023, Wisconsin Educational Communications Board and the University of Wisconsin-Madison.