EPA Gives Green Light To Revision Of Wisconsin Phosphorus Plan
Environmentalists Promise Questions, Vigilance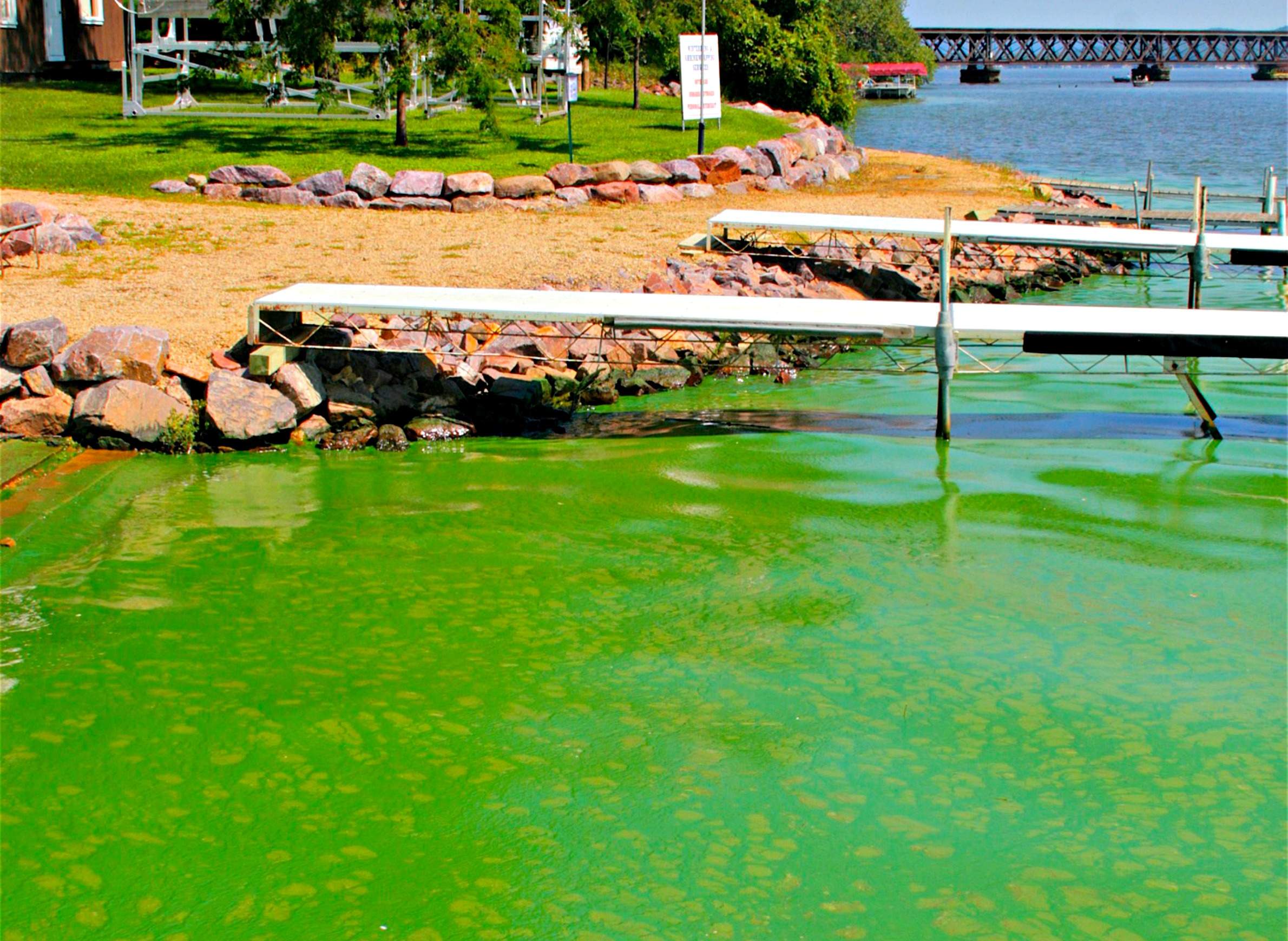 The U.S. Environmental Protection Agency has approved a Wisconsin program that backers say will give the state more flexibility in meeting standards aimed at reducing algae growth in waterways.
The issue dates back to former Democratic Gov. Jim Doyle's administration, when the state approved measurable standards for how much phosphorus could be released into Wisconsin waters. After Republican Gov. Scott Walker took office, he pushed to expand a so-called adaptive management approach that would give companies and publicly-owned wastewater treatment plants less costly ways of meeting the state targets.
In 2014, the Republican-controlled state Legislature gave factories and the treatment plants up to 20 years to fully meet the phosphorus standard.
The EPA said it received a variance request from the state last spring, and that approval took longer than usual because of the variance's complexity, and novel approach. They also said it was the first variance submitted after the EPA revised its water quality standards regulation in August 2015.
According to the federal agency, Wisconsin's program is unique because instead of pursuing maximum feasible treatment of wastewater to remove phosphorus, point sources like companies and municipal treatment plants are required to optimize phosphorus removal by existing wastewater treatment and direct money to controlling non-point sources of phosphorus elsewhere in the watershed, such as farms.
The Wisconsin Department of Natural Resources says 80 percent of the total phosphorus that goes into Wisconsin surface water comes from non-point pollution.
The EPA said the variance is expected to remain in effect for 10 years.
Wisconsin environmental groups said they're still analyzing the EPA approval. But staff attorney Jimmy Parra of Madison-based Midwest Environmental Advocates said, "The EPA's approval includes an entirely new analysis which EPA argues demonstrates that the variance will have a positive impact on water quality. This information was never presented to the public for review during the years-long process that has led up to this point.''
Clean Wisconsin water quality specialist Scott Laeser took a little more optimistic outlook: ''As long as the variance does not undermine existing compliance options like adaptive management and water quality trading and as long as it results in measurable reductions in phosphorus pollution, it can make a positive contribution to our Wisconsin's efforts to improve water quality."
"We look forward to continuing to work with communities and businesses around the state to help them identify cost effective options for permit compliance while improving the water quality of their rivers, lakes, and streams," Laeser continued.
State Sen. Robert Cowles and Rep. Amy Loudenbeck, Republican supporters of the 2014 legislation, praised the EPA approval.
"The newly approved reform measure will offer a vastly more cost-effective and resource protective means of reducing the phosphorus in our waters while lowering costs to water utility ratepayers and potentially saving thousands of Wisconsin manufacturing and food production jobs," they said in a statement.
Wisconsin Public Radio, © Copyright 2023, Board of Regents of the University of Wisconsin System and Wisconsin Educational Communications Board.