The Hmong Community Marks 40 Years In Wisconsin
Wausau Leader Yee Leng Xiong Reflects On Struggle And Progress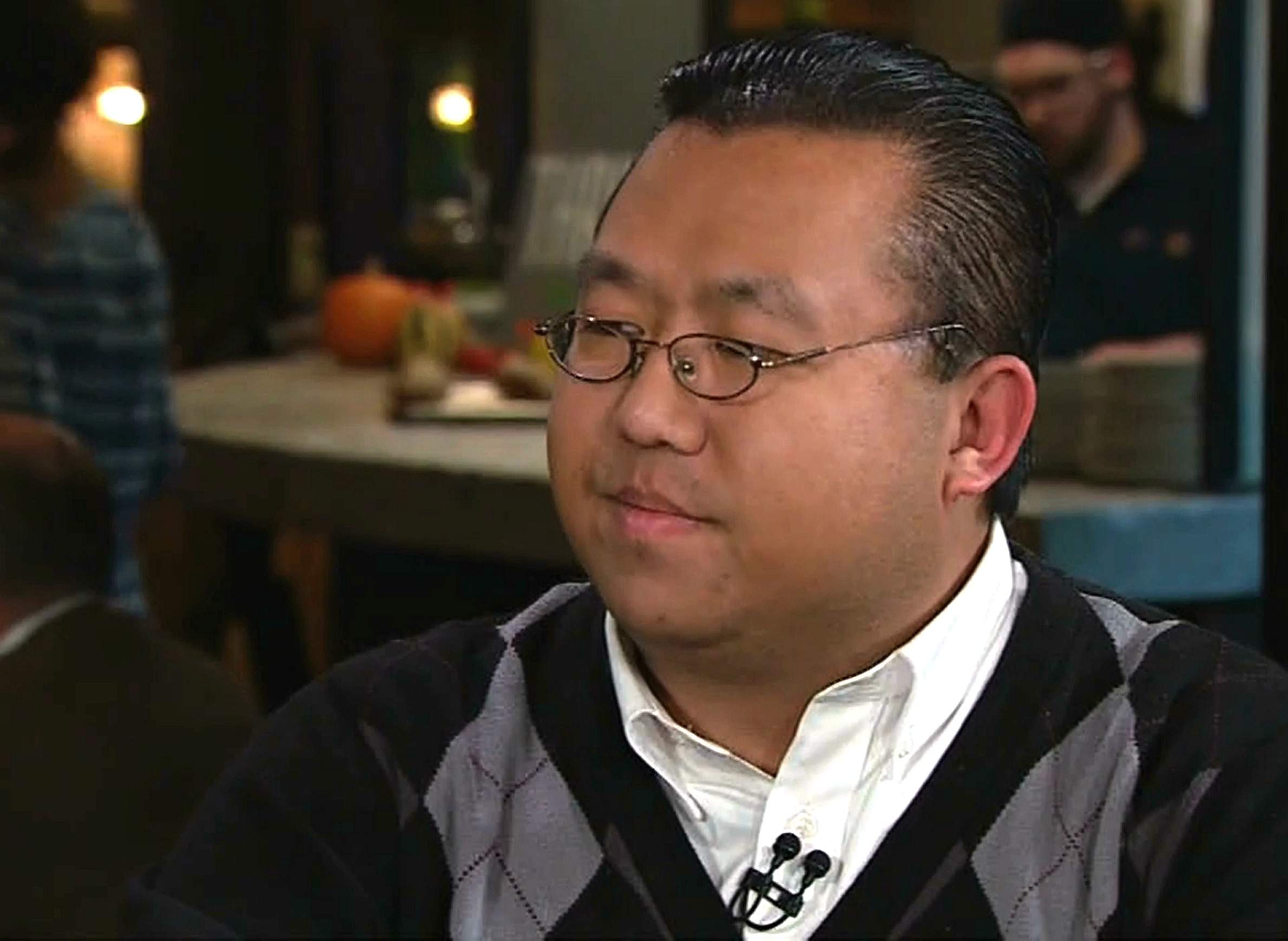 Hmong refugees fleeing war in Vietnam and Laos began arriving in the United States in 1976 — many of them after fighting alongside Americans in the Vietnam War, or losing loved ones in that conflict Over the ensuing four decades, Wisconsin has become home to the nation's third-largest Hmong population following California and Minnesota.
As the Hmong-American community marks its 40th anniversary since planting roots in the U.S., its members finds themselves in a complex position in the nation's social fabric. After enduring centuries of oppression from their neighbors and rulers in what are now the nations of China, Laos and Vietnam, Hmong people living in the U.S. have quickly made progress in participating in business and civic leadership. But like many other racial minorities and immigrant groups, Hmong-Americans also face disparities in economics, health, and the criminal justice system, and the anniversary of their initial arrival in the nation coincides with an extraordinary presidential election in which one candidate made refugees and immigrants a political target.
These contradictions have played out vividly this year in Wausau, home to Wisconsin's second-largest Hmong community — after Milwaukee.
"In the past, Wausau was known as the whitest city in the entire country, but in the last 40 years there has been a lot of progress, to the point that we have elected officials who are of Hmong descent." said Yee Leng Xiong in an Oct. 21, 2016 interview with Wisconsin Public Television's Here And Now. A recently elected member of the Marathon County Board of Supervisors and a D.C. Everest Area School Board member, he gave the interview at Wausau's Thrive Foodery.
Xiong's family came to the U.S. in the 1980s, and he was subsequently born in Wausau. Hmong-American participation in politics is an important cause for Xiong — he was only 19 when he ran for school board, and is 22 now. In April, NBC News detailed his efforts to encourage fellow Hmong-Americans to vote in Wisconsin's presidential primary.
Xiong said on Here And Now that rhetoric about immigrants and refugees in the 2016 election cycle has gotten Hmong-Americans more engaged in politics than ever before.
"All of them are children or products of refugees," he said. "It makes them look at the election very closely. This is the first time I've seen them this interested in an election, and politics."
In fact, the 2016 edition of the National Asian American Survey shows that Hmong-American registered voters overwhelmingly identify as Democrats. And that difference has only grown in recent years. An analysis by FiveThirtyEight noted that the partisan identification of these voters shifted by 19 points towards the Democratic Party between 2012 and 2016.
Xiong also discussed how the Hmong Wisconsin Chamber of Commerce helps Hmong-American residents start businesses. "A lot of individuals in the Hmong community that I know want to start businesses — they want to pursue the American dream and everything," he said.
A 2013 story by the Milwaukee Journal Sentinel found that Hmong-Americans had a much higher poverty rate than Americans overall, based on 2010 Census data. That economic disparity is a real problem, but it obscures how rapidly Hmong-Americans have progressed economically since arriving as refugees. A 2003 report from the University of Wisconsin Applied Population Laboratory found that between 1989 and 1999, the poverty rate among Hmong-Americans in the state dropped from 75 percent to 26 percent.
This shift underscores Xiong's point about Hmong-Americans' advancement into business ownership and many professions. "We have businesses, we have Hmong teachers, Hmong lawyers," he said.
While generally striking that positive note, Xiong also noted ongoing disparities, including obstacles that prevent Hmong-Americans from meeting their mental-health needs. He implied that the solutions need to come from within the Hmong-American community and their neighbors around the state.
"The word 'mental health' in Hmong means 'crazy,' so there needs to be a lot of education," Xiong said. "In addition, there's not a long of culturally sensitive programs that are able to help our Hmong youth build confidence and also be sensitive to culture."
Hmong face other health disparities, including a higher risk of developing type 2 diabetes than white Wisconsinites.
Anniversary coincides with battles over criminal justice
One high-profile homicide case in Wausau has highlighted questions about how Hmong-Americans fare in the criminal justice system. Dylan Yang was charged as an adult after stabbing another teenager, Isaiah Powell, to death at the age of 15. In March, he was convicted and sentenced to 13 years in prison. People from across the country gathered in Wausau in May to protest the court's decision to try Yang as an adult. One of the Hmong community's most vocal white advocates in the area, Marathon County Administrator Brad Karger, spoke at this rally in support of Yang. Karger would go on to face political consequences for his opposition: the Marathon County Board suspended him without pay for a month.
Pao Vue, a professor of sociology at St. John Fisher College in Rochester, New York, wrote an op-ed for the Wausau Daily Herald stating that police improperly interrogated Yang without a laywer or parent present, and that prosecutors exaggerated his alleged involvement in a gang.
"Research documents that Hmong and other Southeast Asian youth, having experienced various forms of violence at school, came together in groups they might have called 'gangs' for mutual protection rather than for violent or economic motives," Vue noted.
In another op-ed published by the Appleton Post-Crescent, UW-Green Bay education professor Pao Lor worried that criminal cases involving Hmong-Americans would validate racial stereotypes about the community. He placed Yang's case and others in the broader context of history: "A common and crucial denominator among these racial and ethnic tensions is the Hmong have always been the 'minority' or 'the oppressed.'"
If Yang's case represents systemic obstacles to acceptance for the Hmong in America, the community also continues to face racism that declares itself quite plainly, and sometimes violently.
A young Hmong couple and a Puerto Rican man were murdered in a Milwaukee apartment complex in March 2016. Suspect Dan Popp has a history of mental illness and was declared unfit to stand trial, but the victims' families and the Southern Poverty Law Center have pointed to hatred as a factor. Milwaukee police say Topp made comments about his victims not speaking English and told the Puerto Rican victim and his son, "you guys got to go."
In 2007, a Peshtigo man murdered Green Bay resident Cha Vang, a Hmong immigrant. At the time, many in the Hmong community worried the killing was in retaliation for a 2004 incident in which a Hmong man, Chai Sou Vang (no relation), shot and killed six hunters near Rice Lake after a dispute over a tree stand. A 2005 article in The Modern American, a scholarly journal about the intersection of law and diversity published by American University's law school, detailed how media reports about Chai Sou Vang assigned a "collective blame" to Hmong-Americans, and how some Wisconsinites responded to the incident with bumper stickers that read, "Save A Hunter, Shoot A Mung[sic]."
While the Hmong are not one of America's larger ethnic minorities, they've still been included in anti-immigrant and anti-refugee rhetoric in American politics. A website run by VDARE, which the Southern Poverty Law Center categorizes as a white-nationalist group, has published many articles attacking Hmong immigrants. Ann Coulter mentioned "Hmong immigrants raping little girls" in a 2015 Fox News appearance. In Wisconsin, Hmong students at UW-Eau Claire have voiced outrage at several racist incidents in recent — in 2012, 2014 and 2015.
Approaching the community's 40-year anniversary, a couple of recent long-form journalism pieces have put the experiences of Hmong-American Wisconsinites into perspective. In a 2014 essay for the Wausau Daily Herald, Robert Mentzer detailed how the Hmong experience in Wausau had debunked predictions that immigration would threaten white residents' way of life. And writing in June 2016 for The Atlantic, Minnesota-based journalist Doualy Xaykaothao detailed the Hmong community's ongoing struggle for acceptance in Wisconsin, from racial incidents in the 1980s to the Dylan Yang trial.
In his Here And Now interview, Xiong acknowledged there is room for improvement.
"We want to see a world where we as the Hmong community are able to thrive as other races," he said. "We've only been here 40 years, but we've made more progress than we have ever had in the last 200 years."
This report was produced in a partnership between PBS Wisconsin and Wisconsin Public Radio. © Copyright 2023, Wisconsin Educational Communications Board and the University of Wisconsin-Madison.