The Urgent Battle To Flatten Wisconsin's COVID-19 Curve
Hospitals Look To Maximize Capacity While Social Distancing Efforts Try To Slow The Pandemic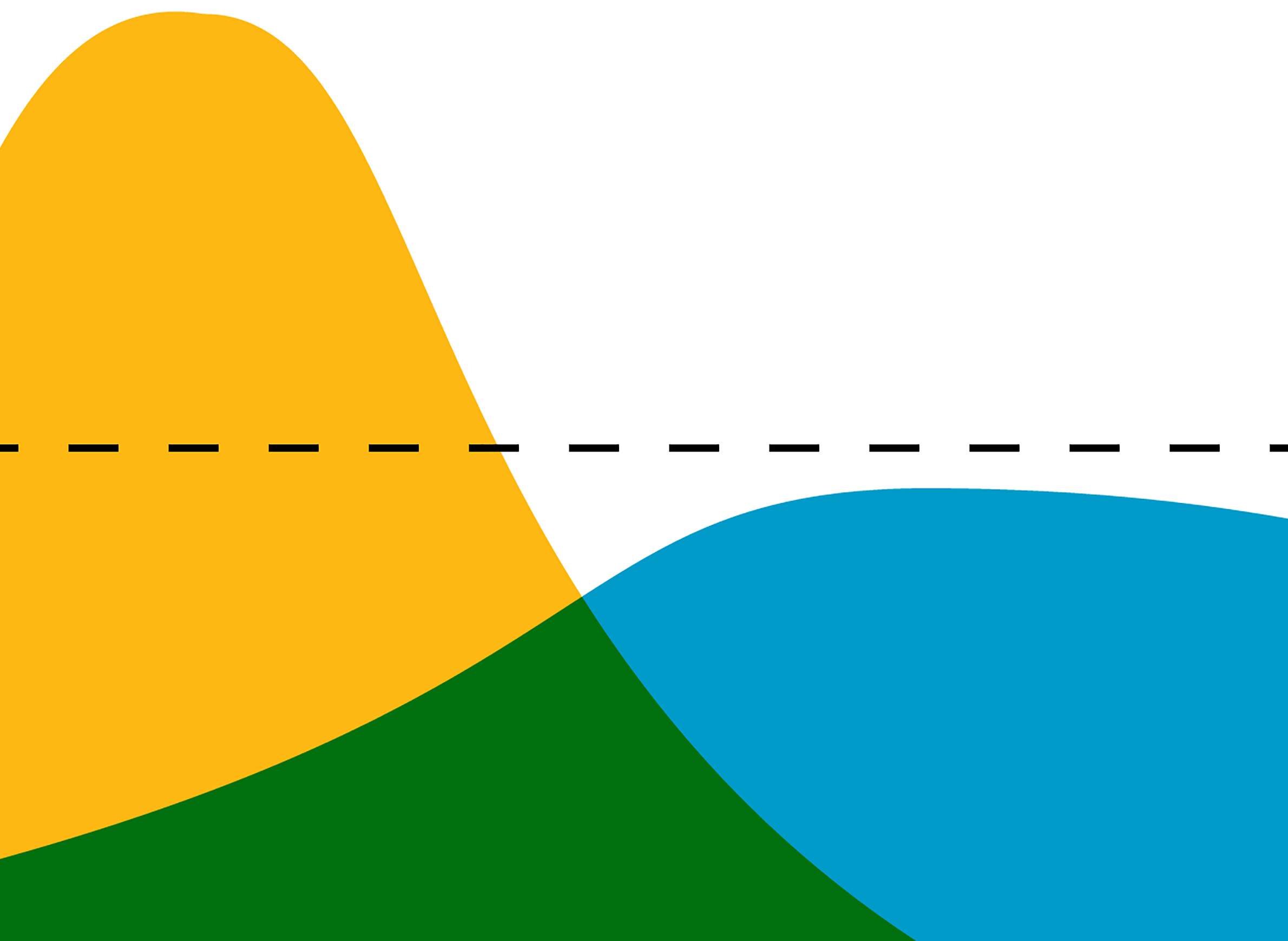 Over the course of a single historic week, daily life in Wisconsin and across much of the United States ground to a halt as a dangerous new virus arrived in communities across the nation. A flurry of shutdowns raced to keep up with the spread of COVID-19 and the growing realization of its looming human impact.
School buildings in Wisconsin closed indefinitely as teachers scrambled to move classroom instruction online. Concerts and sporting events were canceled or postponed. Church services were suspended and weddings halted. Bars, restaurants, malls and movie theaters went dark. In a matter of days, freeways and buses typically clogged during rush hour were nearly empty as commuters stayed home, some to work remotely and others out of a job.
A population of nearly 6 million largely withdrew from public life to wait out the outbreak of COVID-19 while hunkered down at home.
This new, seemingly sedate world belied a frenzy of activity within Wisconsin's hospitals and medical clinics. That's because as fast as the shutdown seemed, the fear spurring it is that the novel coronavirus is moving faster, perhaps much faster. And Wisconsin will have trouble catching up. So as workers and school children abandoned routines, anxious doctors and nurses, respiratory therapists and lab technicians rushed to prepare for an onslaught of seriously ill and highly contagious patients.
"It's kind of frantic," said Dr. Nasia Safdar, chief medical officer for infection control at the University of Wisconsin Hospital and Clinics, as she described the mood among her hospital's staff on Monday, March 16, only days after much of Wisconsin embarked upon a prescription of social distancing.
At the time, Safdar said the hospital was treating "a number" of patients suspected to have COVID-19. The new respiratory illness is caused by a type of coronavirus that emerged in the city of Wuhan, China in late 2019. The virus has since swept the globe with devastating consequences for public health and daily life in dozens of nations.
A majority of people who contract the virus have mild or moderate symptoms, but about one in six have been found to develop serious illness that requires hospitalization. The elderly and people with preexisting health conditions are at higher risk of serious complications. A small but significant percentage die from COVID-19, with the risk of death generally increasing with age.
Despite the hospital staff's suspicions, Safdar said none of UW Hospital's patients had yet been confirmed to be infected with the virus, called SARS-CoV-2, as a backlog of specimens waited to be tested. An ongoing shortage of COVID-19 testing supplies has created a major bottleneck in testing as demand outstrips supply.
Over the course of the week that so much of Wisconsin shut down, the number of confirmed cases of COVID-19 in the state ballooned from a few to well over 100.
This sharp increase of COVID-19 cases in Wisconsin mirrored those reported in states across the U.S. and occurred amid a backdrop of increasingly dire outbreaks in places like northern Italy, central Spain and the Pacific Northwest. With these experiences in mind, Safdar said UW Hospital staff were steeling themselves for the inevitability of not just a few but rather an all-but-certain flood of patients with serious illness.
At the same time, Safdar expressed confidence that the preparations underway at the hospital would help ensure its ability to effectively care for patients in the coming months in all but the bleakest scenarios.
"It may be if this is very severe, we may not be adequately prepared for the worst possible scenario," she said in a March 13 interview on PBS Wisconsin's Here & Now. "But for what we think is likely to happen," she added, "I can say we feel we are prepared."
Safdar added a caveat when she subsequently spoke with WisContext three days later.
"We have a progressive plan in place," she said. "But capacity could become an issue."
Fears over the American healthcare system's capacity to safely care for a deluge of critically ill COVID-19 patients lie at the heart of the increasingly restrictive public health measures across the nation. In Wisconsin, these actions include a ban on almost all public gatherings and pleas from state officials for residents to remain in their homes except for essential needs.
"What we're saying here folks is simply to just stay home if you can," said Gov. Tony Evers during a March 17 press conference alongside the state's top health officials where he announced a ban on gatherings of 10 or more people. The ban and closures of schools and many commercial businesses followed the governor's March 12 declaration of a public health emergency for the entire state.
Slowing the spread
Motivating these pleas and directives is the public-health truism that minimizing physical interactions through social distancing is the best way to slow the spread of infectious respiratory diseases like COVID-19.
"It is a fundamental principle of outbreak control to slow transmission," said Dr. Patrick Remington, an epidemiologist and professor emeritus at the University of Wisconsin-Madison School of Medicine and Public Health.
Slowing the spread of COVID-19 is of chief concern in order to provide precious time to the hospitals preparing for patients. Public health authorities and clinicians are pursuing steps to limit the strain on the nation's and Wisconsin's hospitals by reducing the speed at which seriously ill patients require hospitalization.
In the case of COVID-19, before steps are taken to slow its spread through social distancing, the number of cases in a newly impacted region has tended to rise exponentially. When an outbreak progresses in this manner, there is generally a rapidly increasing number of new cases for a certain period of time, often as much as doubling day by day. But social distancing can help flatten that growth curve, ideally to a point where the number of cases at any given time does not exceed a health system's capacity.
This idea is called "flattening the curve." A graphic depicting this dynamic has become emblematic of the COVID-19 pandemic, and the term has entered wide parlance almost overnight. Also known as "community mitigation," the concept was explained in a 2007 paper about pandemic planning published by the Centers for Disease Control and Prevention. It's epidemiology 101, Remington said, and directly linked to social distancing.
The swift embrace of social distancing mandates to slow the spread of COVID-19 among European and American officials coincided with the March 16 publication of a study led by epidemiologist Neil Ferguson at Imperial College London.
Using available data about the virus's transmissibility and fatality rate, the study's authors projected woefully overwhelmed health systems and as many as 510,000 deaths in the United Kingdom and 2.2 million deaths in the U.S. from COVID-19 if the nations did little to control its spread. Even with substantial social distancing, the study projected a significant strain on hospitals.
Another way to look at the issue is through the concept of supply and demand. Social distancing is intended to lessen demand for medical resources. However, there is still the matter of their supply.
Underscoring the potential vulnerability of the health system to COVID-19 is this figure: according to data maintained by the Wisconsin Department of Health Services, the state has about 3.1 hospital beds per 1,000 residents. This number varies around the state, from zero beds per thousand in nine mostly rural counties that don't have hospitals to more than eight beds per thousand in Wood County, home to the Marshfield Clinic.
The state's most populous county, Milwaukee, has about 5.1 beds per 1,000 residents. Dane County's number is closer to the state average, at 3.4, while Monroe County, home to a large Veterans Administration hospital in Tomah, has 6.4 beds per 1,000 residents. Many border counties have lower figures, in part because residents often cross state boundaries for care at nearby hospitals.
In Italy, where a few hundred cases of COVID-19 exploded into more than 35,000 in a matter of weeks, overloading intensive care units and forcing doctors to limit treatment to only some patients, the number of hospital beds per 1,000 residents is 3.2, according to the Organisation for Economic Co-operation and Development.
There are many variables that complicate comparisons between Italy and Wisconsin, but at a fundamental level of capacity to respond to COVID-19, the number of existing hospital beds in Wisconsin is a major cause for concern for healthcare professionals on the front lines and public health experts alike. Of even greater concern is the number of intensive-care beds.
There are approximately 2,500 ICU beds in the state, according to Andrea Palm, Secretary-designee of the state Department of Health Services. Palm shared the figure in a March 20 conference call with members of the media, adding that she did not know how many were free at the time.
"The number of staffed, acute care beds has gone down over the years," Remington said. That said, this decrease could indicate some potentially positive aspects of health in Wisconsin, he noted.
"If you keep people out of the hospital, you're keeping them healthy," Remington said. "The problem is: Do we have the capacity to open those back up?" he asked. "That I don't know."
A rush to maximize hospital capacity
Hospitals across Wisconsin have been busy trying to expand capacity by freeing up beds through canceling elective procedures. They're also figuring out how to care for an influx of COVID-19 patients while also treating all of their other patients.
"There's a sense of urgency for sure," said Dr. Michael Landrum, an infectious disease specialist at Bellin Hospital in Green Bay. Landrum said the only other time in his career that felt similar in terms of urgency was when he deployed to Iraq in 2009 and cared for wounded soldiers in the U.S.'s largest combat hospital there.
The first two confirmed cases of COVID-19 in Brown County, home to Green Bay, were announced on March 18.
Bellin Health operates a major hospital in Green Bay along with many satellite hospitals and clinics throughout northeast Wisconsin. It is one of many systems in the state in short supply of personal protective equipment like masks, gowns and gloves. The equipment is critical to protect healthcare workers, who are at a high risk of contracting COVID-19 while testing and treating patients.
Another common need among hospitals is ventilators, which are essential for critically ill patients who have lost all or a good part of their lung function.
State health officials have asked health systems to collect and share information about their supply of crucial equipment like ventilators in order to assess needs. As of March 17, state health department Secretary-designee Andrea Palm indicated the process was ongoing and declined to provide an estimate of the number of ventilators in the state.
"We are continuing to work to get a definitive number of ventilators," Palm said in a media conference call, adding that the Trump administration "has encouraged hospitals to seek and purchase more of them."
During a subsequent media call on March 20, Palm announced there were approximately 620 ventilators in the state.
A Feb. 14 report published by the Center for Health Security at Johns Hopkins Bloomberg School of Public Health cited data from 2010 (the latest available) indicating that hospitals in the U.S. at that time owned approximately 62,000 full-featured ventilators and an additional 98,000 ventilators with fewer features that could be used during a crisis.
Bellin Health has only 18 ventilators on hand, along with a handful of other machines that can provide oxygen for critically ill patients, according to the system's president and CEO, Chris Woleske.
Woleske and Landrum said that Bellin has made it a top priority to secure more supplies, which they acknowledged has proven extremely difficult as commercial supply chains buckle and the state works to gain access to the federal government's Strategic National Stockpile.
In an email to WisContext, Tim Post, a spokesperson for the Minnesota-based global manufacturer 3M, said the company has increased production of its personal protective equipment products at facilities around the world. However, he added "3M expects demand for respirators and other supplies to outpace supply for the foreseeable future."
Meanwhile, as of March 18, Wisconsin had received none of the personal protective equipment it requested from the federal stockpile, according to Elizabeth Goodsit, a spokesperson for the state health department. The state requested 54,709 N95 respirators, 130,326 surgical masks, 24,816 face shields, 20,233 surgical gowns and 72,044 pairs of gloves.
"The Wisconsin Department of Health Services has been notified of the extremely limited supply of personal protective equipment from the Strategic National Stockpile that will be distributed to Wisconsin," Goodsitt wrote in an email to WisContext. "The Assistant Secretary for Preparedness and Response will provide DHS with 48-hour notice as to when these supplies will be arriving, but as of right now, we have not received that notice," she added.
In the meantime, Landrum said Bellin Health is securing protective equipment "anywhere and everywhere" it can.
"A company that works here in town that uses masks for demolition of buildings just dropped off a couple boxes, and we're going to take them," he said.
Bellin is not the only system in the state seeking creative solutions to shortages of supplies and facilities. UW Hospital has warned it may need to commandeer newly vacated dormitories on the UW-Madison campus to house overflow patients.
Even with social distancing, hospitals will be strained
If makeshift solutions hint at the potential scale of the COVID-19 disaster looming over Wisconsin's hospitals, a March 17 analysis by public health researchers at the Harvard Global Health Institute is being interpreted as a clarion call for rapid and extreme social distancing and government mobilization.
Using data from a number of public sources, the Harvard analysis considered several potential scenarios for the COVID-19 pandemic, ranging from one where 20% of the adult population contracts the disease to another with a 40% rate to a more severe outbreak that infects 60% of adults.
The researchers applied these scenarios to what are known among healthcare researchers as hospital referral regions, large geographic areas that include at least one major hospital with cardiovascular and neurosurgery capabilities. These regions can cross state boundaries, and many border communities in Wisconsin are affiliated with hospital referral regions in other states.
The Harvard group analyzed hospital bed data from 2018 within these regions and calculated the number of COVID-19 patients likely to require hospitalization under the three pandemic scenarios. Within these broader scenarios, they also considered three speeds at which new cases would grow that are meant to model the effects of limited, moderate and significant social distancing, respectively.
These forecasts assume a COVID-19 burden on hospital systems in addition to hospitals' average bed occupancy. Average occupancy tends to be between 50-60% at any point in time.
The models are not perfect and do not account for capacity many hospitals have freed up in preparation for COVID-19. However, the outlook they project for Wisconsin underscores the wartime level of urgency felt by healthcare professionals across the state.
For instance, in the hospital referral region anchored by Appleton, a low 20% infection rate combined with significant social distancing (and thus a slower, more manageable outbreak) over an 18-month period would still possibly overload the local hospital system's capacity.
In a middle-ground scenario, where 40% of the adult population becomes infected over an 18-month period thanks to significant social distancing, the Appleton region's healthcare capacity would still be overrun.
In a worst-case scenario with 60% of the population infected within 6 months and limited social distancing, the number of patients requiring hospitalization in the Appleton region could exceed capacity by 500%.
The bed occupancy rates in these projections do not reflect the current reality in most Wisconsin hospitals, which are already dealing with a heavy seasonal influenza season. On March 17, Green Bay Fire Chief Dave Litton said the city's hospitals were already at 97% of their bed capacity.
Wisconsin is by no means unique in its capacity issues, and in fact the state has a slighter higher number of hospital beds per capita than the U.S. as a whole, which is at 2.8 per 1,000 people — ProPublica and the New York Times each conducted national analyses based on Harvard's models.
A 'strong sense of dedication'
To say the least, the situation is concerning for Chris Woleske and Dr. Michael Landrum with Bellin Health, along with their colleagues around the state. And yet each described a calm, focused mentality settling in as healthcare workers prepared to wage war against COVID-19, from major urban hospitals to small rural clinics.
"There's a very strong sense of dedication to the work," said Landrum. "Don't get me wrong, there's some anxiety too, but you're stronger than you think, and I think our staff is demonstrating that."
Wisconsin's doctors, nurses, technicians and many other caregivers and medical support staff expect their strength and dedication to be tested in the coming weeks and months. If their work is going to bear fruit, the growth curve of new infections will still need to be flattened through successful social isolation and perhaps other measures over time.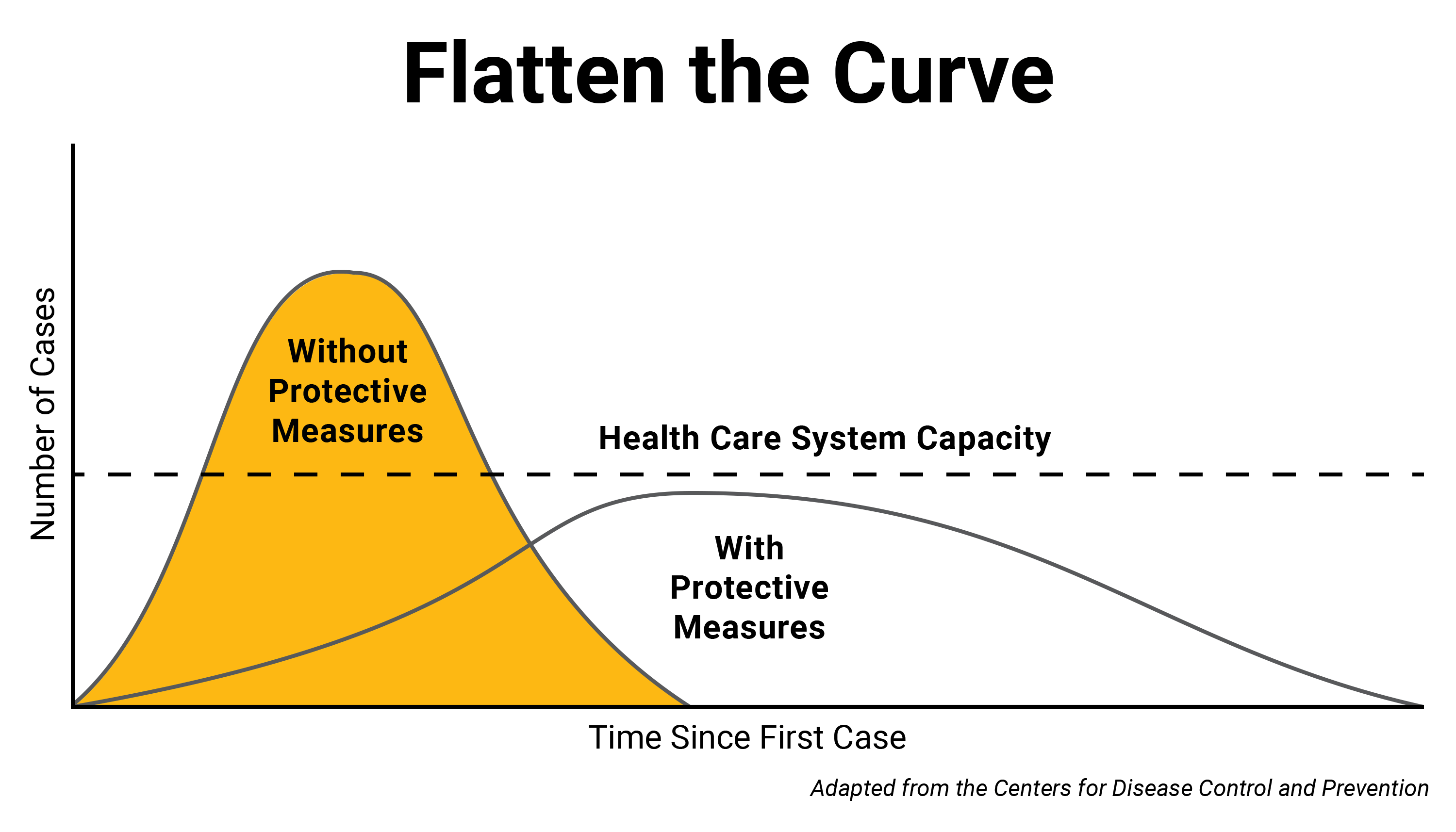 Woleske acknowledged a disorienting and challenging time ahead.
"We know that the contagion of this virus is potentially quite rapid, and there is potential for even 50% of the population to be infected with the virus," Woleske said.
"There just are not enough hospital beds, ICU beds, ventilators, trained physicians and staff in the traditional manner to take care of that population," she said. "That's why slowing the spread ... to give time for the healthcare system to meet the needs and for the scientists and epidemiologists and amazing people out there that come up with vaccines and antivirals to develop and get them into production so we can have a more permanent solution to COVID-19 is so important."
Before such a solution is available, though, UW epidemiologist Dr. Patrick Remington said many more are likely to succumb to COVID-19, including those battling on the front lines.
"Healthcare workers will die," he said. "That's a hard thing to say, but it's the nature of the business."
Editor's note: This article was originally published on March 19, 2020 and subsequently updated with new information about the total number of ICU beds and ventilators in Wisconsin.
This report was produced in a partnership between PBS Wisconsin and Wisconsin Public Radio. © Copyright 2023, Wisconsin Educational Communications Board and the University of Wisconsin-Madison.