Which Wisconsin Exports Are Canada's Tariffs Hitting The Hardest?
State's Biggest Export Destination Retaliates On Products Ranging From Paper To Boats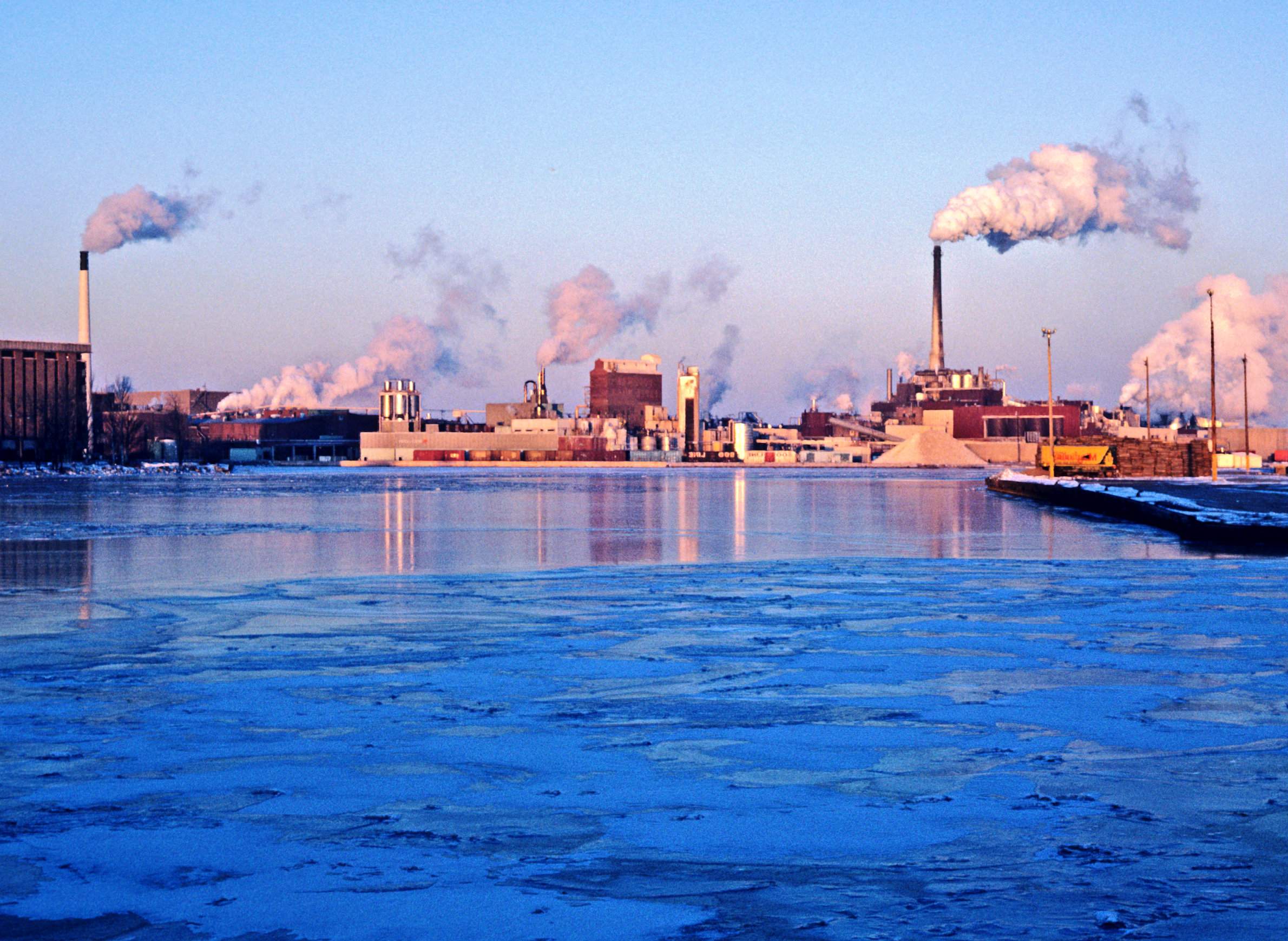 "Let's keep a good thing growing!" declares a 2017 fact sheet in which the Canadian government's agriculture agency touts the nation's trade relationship with Wisconsin. Indeed, Canada is the United States' largest trading partner, and the biggest destination by far for exported goods from Wisconsin. Between 2008 and 2017, the state's exports to Canada have averaged about $6.85 billion per year, while imports from the U.S.'s northern neighbor have averaged around $4.1 billion annually.
But as the Trump administration ignites trade wars around the globe, Canada is fanning the flames, and has clearly done its homework on Wisconsin. After the U.S. announced new tariffs on Canadian steel and aluminum products in May 2018, Canada imposed retaliatory tariffs on dozens of American goods. Using categories from the World Customs Organization's Harmonized Commodity Description and Coding System — which attempts to give nations and businesses across a global marketplace a common nomenclature for thousands of types of products — Canada not only targeted U.S. steel and aluminum, but also a host of agricultural, food, paper and chemical goods.
Canada's tariffs, which went into effect on July 1, apply to 228 categories of American products. Of those, 163 cover those that Wisconsin has exported to Canada over the past decade. It's a surgical strike, not just at Wisconsin but likewise at other states Donald Trump won in the 2016 presidential election.
The World Custom Organization's categories range from the mind-numbingly granular (one subtype of steel product is described as "Other, in coils, not further worked than hot-rolled: Of a thickness of 4.75 mm or more but not exceeding 10 mm") to just plain baffling (one agricultural product category is "Of bovine animals: Other").
From 2008 through 2017, Wisconsin exported a total of $68 billion worth of products to Canada. The product categories tariffed by Canada in accounted for $6,100,719,257 of that. Altogether, that accounts for 8.5 percent of the state's exports to Canada over the 10-year period. Canada retaliatory tariffs are intended to send a message, but a figure exceeding 6 billion dollars is also bound up with thousands of livelihoods and the well-being of communities around the state.
The steel and aluminum tariffs will impact Wisconsin, but Canada's counterpunch is hitting the state where it really hurts: paper and agriculture.
With new tariffs on greeting cards, tissue paper, napkins, toilet paper and even playing cards, Canada puts pressure on a range of products that has represented more than $2 billion in exports from Wisconsin to that nation over the past decade. The paper industry employs just under 30,000 people in Wisconsin, according to the federal Bureau of Labor Statistics, though those numbers have been falling, even as the economy recovered from the Great Recession.
The paper industry has a long history in Wisconsin, especially in the Fox Valley. Paper might not be as iconic as cheese or Harleys, but this industry drove the clearcutting of the state's North Woods during the 19th century, and it has faced ups and downs in the late 20th and early 21 centuries.
In the meantime, Wisconsin newspapers are also worried about the impact of previously levied U.S. tariffs on Canadian paper.
Agricultural and food products are not far behind, growing to rival paper in recent years.
New duties on products from cucumbers to soy sauce (produced at a large Kikkoman plant in Walworth County), to yogurt (produced at several facilities in Wisconsin, including a large Schreiber Foods plant in Richland Center, whose product is not exported to Canada) will touch Wisconsin farmers and food processors. (Curiously, the Canadian government spells yogurt as "yogourt," which is a bilingual nod.)
The tariffs also include "Waters, Including Mineral & Aerated, Sweetened Or Flavored," which is a big deal in the birthplace of Klarbrunn and La Croix. Wisconsin exported more than $249 million worth of products in that category to Canada between 2008 and 2017
Maple syrup, a product closely associated with Wisconsin in the popular imagination, is in the crosshairs too, but represents a much smaller dollar value: During the same period, Wisconsin exported about $2.5 million worth of the sweetener to Canada.
The impact of other new Canadian tariffs will be widespread in Wisconsin industries, large and small. The various types of steel and aluminum goods targeted represented more than $620 million in Wisconsin exports to Canada from 2008 to 2017.
Canada has hit products Wisconsin makes very little of (such as sleeping bags) and yet more industries that make up a significant chunk of the state's export footprint, like the chemical industry. The tariffs include a range of household products, from refrigerators to mattresses to washing machines, along with everyday odds and ends like pens and candles, as well as on the less-everyday end of things. For example, the trade war with Canada will also strike at Wisconsin's boatmakers, who depend heavily on international markets.
However, plenty of other notable Wisconsin exports were spared in Canada's reprisal, including silica sands, mink furs, bull semen and cranberries, though China has targeted the latter in its own set of retaliatory tariffs.
While Canada remains Wisconsin's largest export destination by far, this budding trade war is already demonstrating the variety of ways in which the state is coupled with this nearest of international markets.
Editor's note: This item was updated to note that Schreiber Foods does not export yogurt to Canada.
This report was produced in a partnership between PBS Wisconsin and Wisconsin Public Radio. © Copyright 2023, Wisconsin Educational Communications Board and the University of Wisconsin-Madison.