Why Determining Where Police Officers Live In Wisconsin Is Complicated
Address Systems And Recordkeeping Practices Put Up Roadblocks For Accessing, Interpreting Municipal Residency Data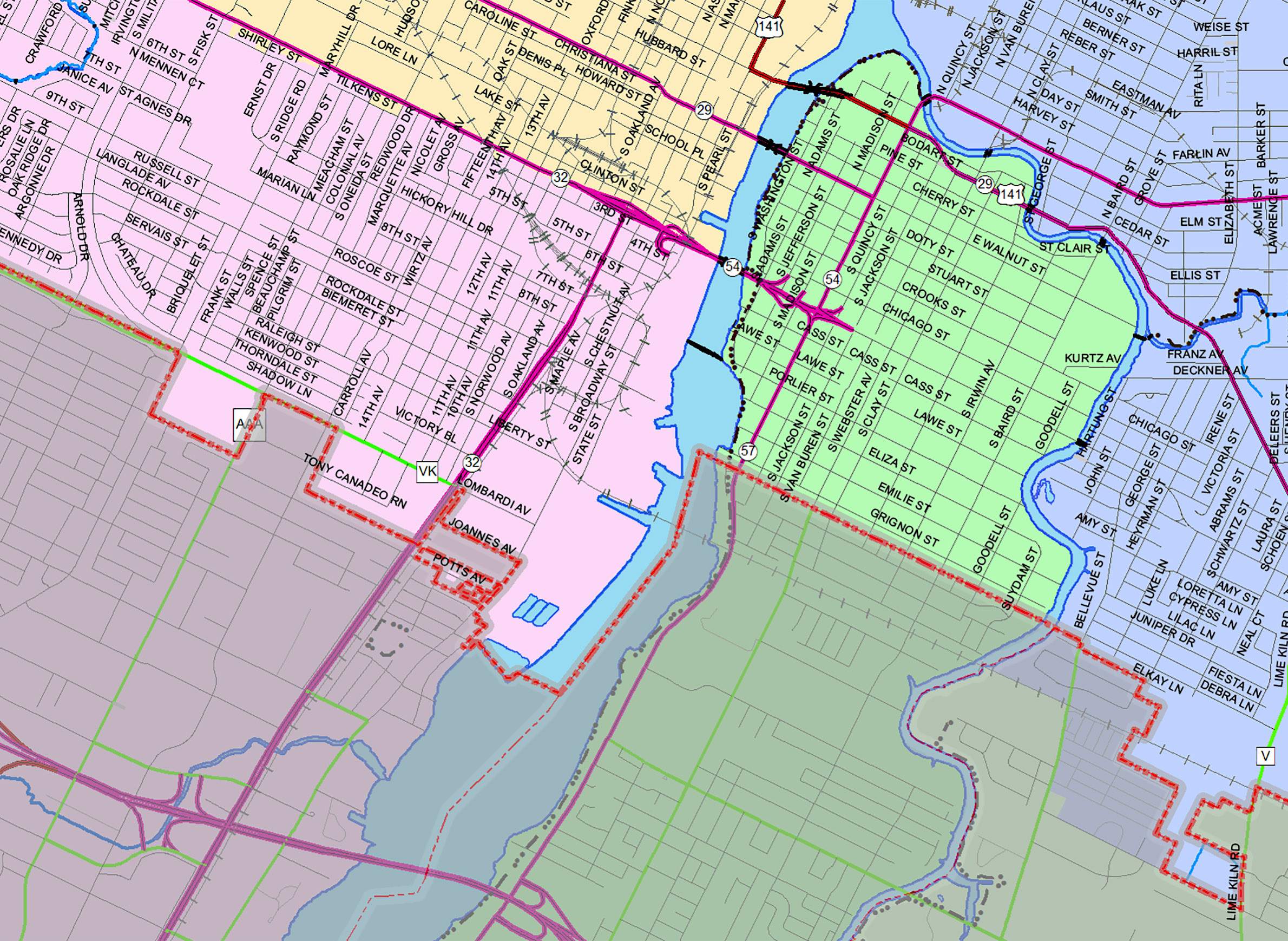 Many police officers in Wisconsin commute to their job from homes in communities different from those in which they work. But how many officers live within and outside the municipal boundaries of the cities where they serve?
Finding precise answers to this question requires access to address data maintained by city governments. The information isn't perfect, and access to it varied considerably between the eight cities WisContext and Wisconsin Public Radio queried in June 2020: Beloit, Green Bay, Kenosha, Madison, Milwaukee, Racine, Waukesha and Wausau.
Requests to each city sought municipal-level data only. The requests were made this way to avoid identifying the home addresses of individual officers, both out of privacy concerns and because Wisconsin open records law allows governments to keep certain private information like public employees' home addresses confidential.
However, Wisconsin open records law also only requires public officials to disclose information if it is already part of an existing record. In other words, if a city does not already maintain a database that only includes the city of residence of its employees, officials could argue they are not required by law to compile and share the information in the form of a public record. Officials in several cities, including Green Bay, Madison and Waukesha, made this argument in denying initial data requests or explaining the limited nature of the records they did produce.
Residency data was most difficult to glean from the city of Green Bay, and after some conversation was provided in response to a requested formal letter to City Attorney Vanessa Chavez citing Wisconsin's open records statutes. In Kenosha and Beloit, on the other hand, officials promptly provided the information without pushback or a formal request invoking the law.
A significant element that Green Bay officials cited to explain some of their initial reluctance is the region's addressing system, which like many places does not adhere to city boundaries. Instead, many residences in suburban communities that border Green Bay, including Allouez, Ashwaubenon, Bellevue and Howard, are assigned Green Bay zip codes, according to Joseph Faulds, the city's human resources director.
This quirk means that, in some instances at least, determining whether a Green Bay residence is actually located within the city of Green Bay is impossible without knowledge of the full street address. Therefore, Faulds said any record noting whether police officers truly live within Green Bay would either have to include private information or would require an internal analysis and the creation of a new record — an action he explained the city is not required to do by law.
Faulds said his staff was too busy to conduct such an analysis and create a new record. Therefore, Green Bay produced a record indicating the city and zip code associated with the address on file for each officer, with the understanding that at least some officers listed as living in Green Bay actually live in surrounding municipalities.
Meanwhile, a record of police officer residency produced by the city of Madison resulted from an internal analysis that some other cities, such as the city of Green Bay, declined to perform.
"[R]ather than produce no records at all, the [c]ity has endeavored to create a document by extracting and compiling information from existing records into a new format," Madison assistant city attorney Patricia Lauten wrote in a letter accompanying the city's data.
"Although the [c]ity is not required to do so, it believes it can answer your fundamental question of 'do Madison police officers live in Madison,'" Lauten added.
Milwaukee and Racine also produced records indicating whether officers resided within their city limits.
However, officials in Waukesha and Wausau said there were possibly discrepancies within the data they disclosed arising from the same zip code issue in Green Bay. The data provided by the cities of Beloit and Kenosha also left open the possibility of interpreting an incorrect percentage of officers residing within city limits based on their listed municipalities.
Bob Sheehan, a Madison-based spokesperson for the United States Postal Service, said the nation's zip-code-based addressing system means many suburban and rural residents across Wisconsin have addresses affiliated with municipalities where they don't live.
"As new housing developments emerge, political jurisdictions expand, or areas incorporate into separate communities, delivery is extended from a nearby established post office which is capable of accommodating the new territory," Sheehan explained in an email to WisContext. "As a consequence, many communities throughout the nation have mail delivered from a post office with a different name than their community."
The degree to which the American zip code system may misrepresent the municipality where individuals live depends on local history and development, Sheehan explained. Its effects are therefore highly variable, and can sometimes be quite pronounced.
That's the case in the Racine area, where a large number of residences in neighboring communities are assigned a Racine zip code. That's why a full two-thirds of Racine police officers listed with Racine addresses don't actually reside in the city of Racine.
"We have six zip codes here in the greater Racine area that are 'Racine, Wisconsin,'" said Racine Mayor Cory Mason. "But almost half of that geographic area is actually outside the city limits, and so that's why you'll get a disparity."
This report was produced in a partnership between PBS Wisconsin and Wisconsin Public Radio. © Copyright 2023, Wisconsin Educational Communications Board and the University of Wisconsin-Madison.