Understanding The 2015 Wisconsin Avian Flu Epidemic: The Impact On State's Poultry Industry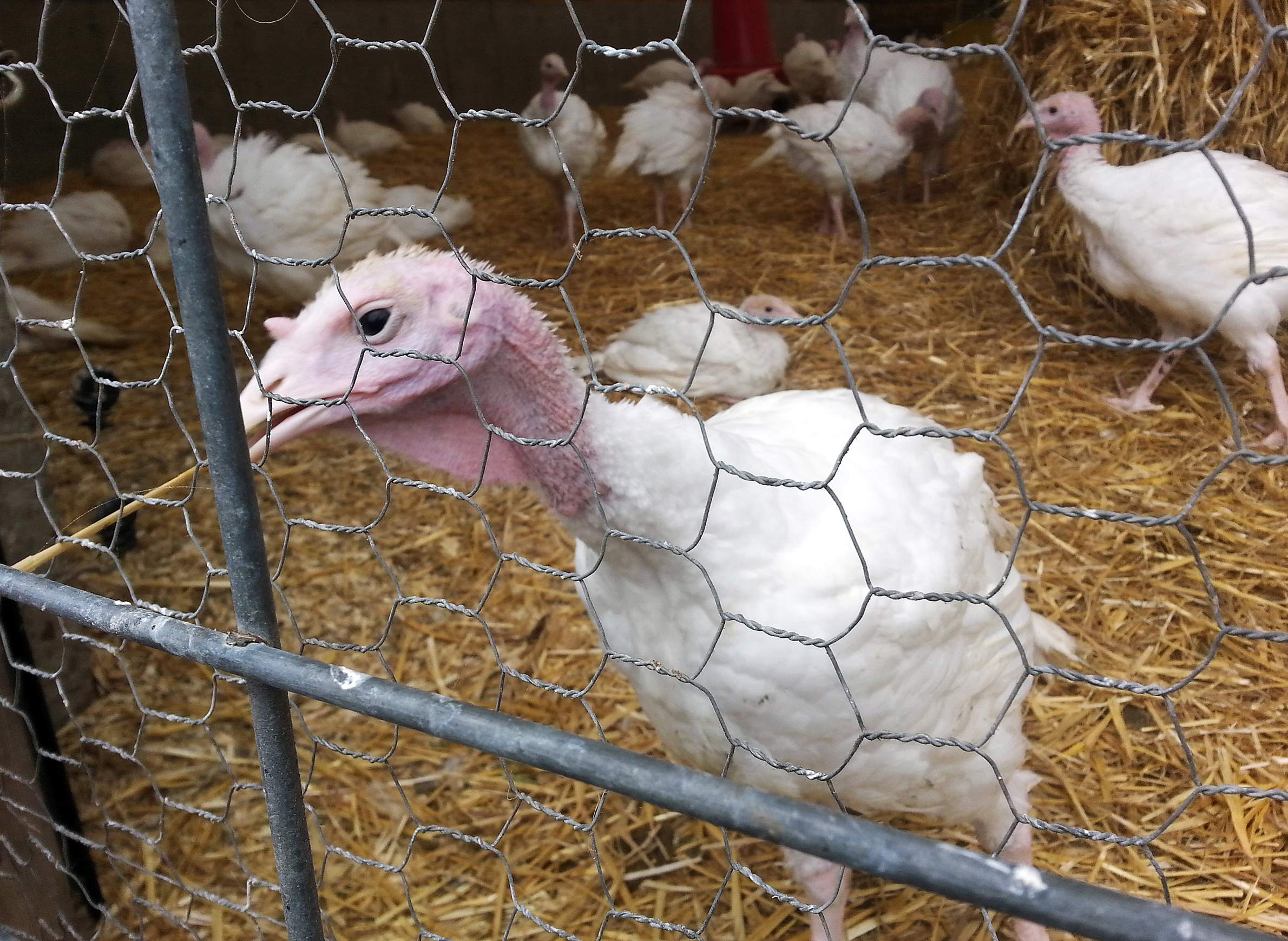 How has the 2015 avian influenza epidemic affected Wisconsin's poultry industry?
Wisconsin has a moderately large poultry industry, though it is much smaller than in the neighboring states of Iowa and Minnesota. Overall, there were more than 19,900 flocks in Wisconsin as of September 2015, as registered by the Wisconsin Livestock Identification Consortium. According to figures provided by Wisconsin's Department of Agriculture, Trade and Consumer Protection, recently the state has consistently ranked around 10th in the nation in terms of turkey production, and in the low teens for broiler (the industry term for chickens raised for meat) and egg production.
What about recent basic numbers?
"We have about four and a half to five million laying hens in the state; we produce about 50 million broilers a year and probably around 6 million turkeys each year," said Ron Kean, the University of Wisconsin-Extension poultry specialist, in a podcast about the epidemic. Of the nearly 20,000 registered flocks in the Wisconsin, well over 19,000 of them are non-commercial, noted Kean. These backyard flocks are around the state in rural and urban areas, and multiple larger communities have legalized their keeping in recent years, including Milwaukee, Madison, Green Bay, Appleton, Oshkosh, La Crosse, Racine and other incorporated cities.
In some areas of Wisconsin, the poultry industry plays a primary role in the local economy. For example, in Barron County in 2014, agriculture was responsible for around 30 percent of the region's jobs (over 9,000), some $537 million of income and around $2 billion in economic activity, according to the University of Wisconsin-Extension. Agricultural processing, which is dominated by poultry, dairy and vegetable products, provides about $1.6 billion of that economic activity. The county's top agricultural commodity in 2012 was poultry and eggs, which were responsible for $124.1 million in sales. Its top employer is the Jennie-O Turkey Store processing plant in Barron with more than 1,000 jobs, according to a Wisconsin Department of Workforce Development profile for 2013, and generates an estimated $1 billion annually in economic activity, according to local economic development officials.
Overall, Barron County is the top turkey producer in Wisconsin, and that's large enough to also make it the biggest in terms of value of poultry products. It took a big hit in the epidemic: The virus struck six turkey farms serving the Barron plant, taking out 561,380 turkeys and 41,760 fertilized turkey eggs.
When a farm loses thousands of birds to avian flu, the economic impacts spread through the poultry supply chain, upsetting processing facilities and the retail market. And when a farm suddenly has fewer birds, that means it's buying less feed and other supplies, which shrinks the local market for everything from corn to electricity.
"The way everything's layered, all of the industries are layered upon each other, it could have a huge impact," Barron County economic development official Dave Armstrong told Wisconsin Public Radio in May as the county faced potential layoffs at the Jennie-O plant.
Following up in September, Armstrong said the plant did end up having to cut workers' hours, but did not announce layoffs. Armstrong estimated it will take the area's turkey farms six months from the time they were shut down to get back to their pre-epidemic levels of productivity. Jennie-O did temporarily lay off 233 workers at another plant, in Faribault, Minnesota, and many other workers in Minnesota's poultry industry faced layoffs or reduced hours.
Next door, a study issued by the Iowa Farm Bureau indicated that the epidemic hit that state's poultry industry by more than $400 million in income, and resulted in the loss of nearly 8,500 jobs.
Wisconsin's poultry industry extends beyond the U.S. market. On April 13, as the H5N2 epidemic arrived in the state at a Jefferson County egg-laying operation, Canada and the European Union halted the import of the state's poultry products. MacFarlane Pheasants in Janesville, which bills itself as the largest farm in the United States for this gamebird, was about to ship more than 100,000 eggs for hatching to the United Kingdom and France when this ban was put in place. Overall, nations around the world halted imports of U.S. poultry products to varying degrees over the course of the epidemic, including to Mexico, China, Taiwan, South Korea and elsewhere. According to a report from the USA Poultry and Egg Export Council, the value of lost exports spurred by the bans totaled close to $390 million during the first half of 2015, which represents around a 14-percent drop in overall value, with varying effects among several meat and egg products.
For poultry producers faced with an avian influenza infection and subsequent course of depopulation and quarantine, the economic losses are direct. However, the Animal and Plant Health Inspection Service with the USDA does offer a compensation package for those animals that are destroyed. When the disease is identified at a particular location, an inventory is made of the flock, and APHIS economists calculate an appraisal of their value based on current market conditions and other variables. After the producer proceeds with the depopulation regimen, the service provides an indemnity payment for the animal loses, as well as for equipment that required destruction.
Russell Whitman, a turkey-market analyst with the food industry reporting firm Urner Barry, said the specter of an avian flu resurgence in the fall has proven "confounding" to the industry, making it hard to predict price changes. He anticipates that many turkey farmers, processors and retailers will choose to absorb some of their increased costs for fear of driving consumers to buy more pork and chicken. He also sees apprehension in the food industry about satisfying the demand for turkey-breast meat: Sandwich chains like Subway and Jersey Mike's are advertising a lot of pork and chicken specials, but not promoting their turkey sandwiches very heavily, Whitman says, because they don't want to get caught short.
This report was produced in a partnership between PBS Wisconsin and Wisconsin Public Radio. © Copyright 2023, Wisconsin Educational Communications Board and the University of Wisconsin-Madison.