Understanding The 2015 Wisconsin Avian Flu Epidemic: Tracking Disease In Wild Birds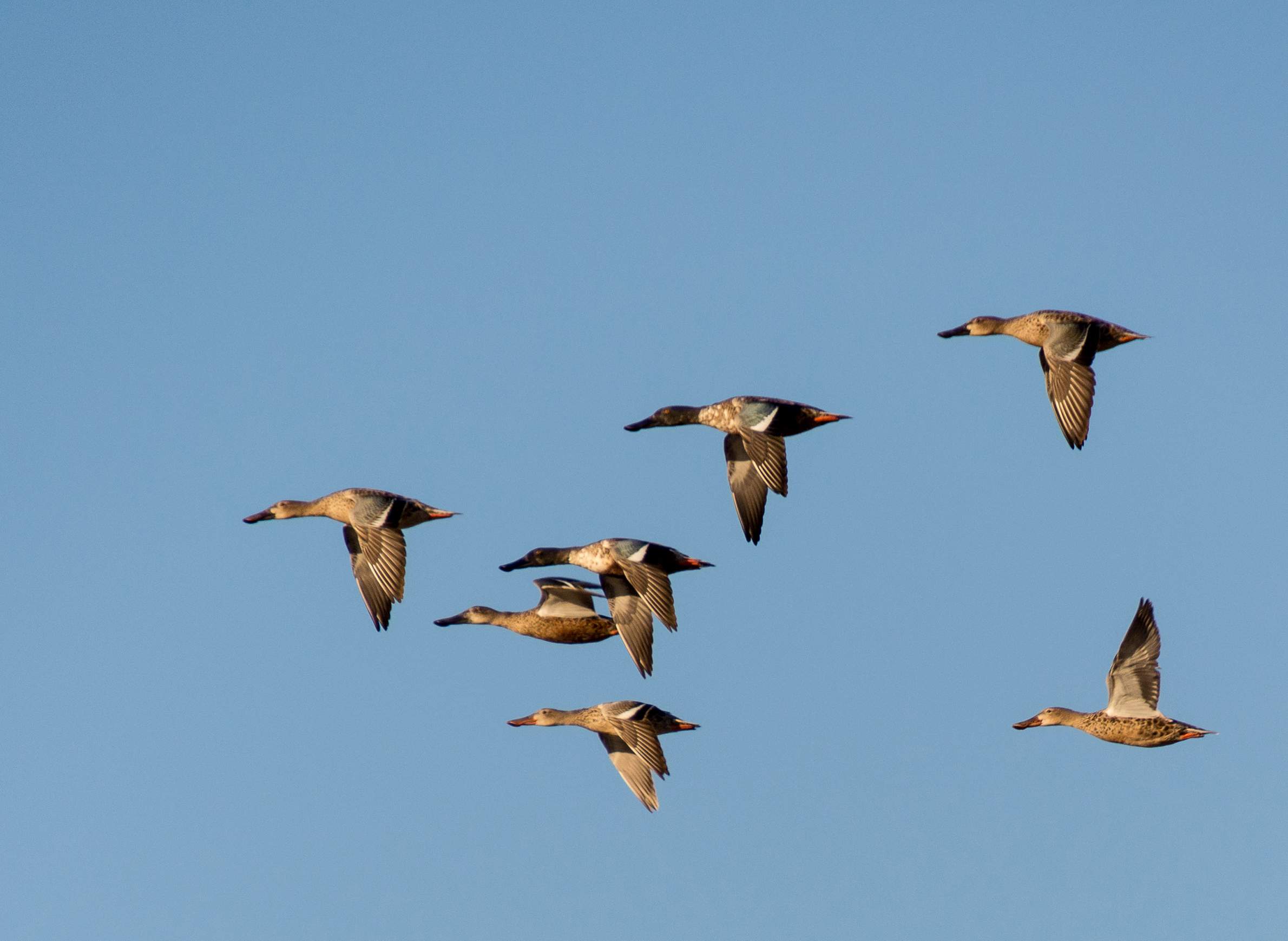 What practices are recommended for tracking and preventing avian influenza in wild birds?
Wild birds, particularly migratory waterfowl, can contract and transmit both low and highly pathogenic avian influenza viruses. The Animal and Plant Health Inspection Service with the U.S. Department of Agriculture encourages hunters and other persons engaging in outdoor recreation to help track the avian flu. (For example, in Minnesota during the spring 2015 epidemic, turkey hunters in five counties were asked by that state's Department of Natural Resources to briefly present their birds at check stations for tissue collection.)
The Wisconsin Department of Natural Resources is working with federal agencies to monitor for the presence of the virus in wild birds from September 2015 through the spring of 2016. Live birds temporarily captured for banding purposes will have tissue collected for sampling. Additionally, wildlife staff will ask hunters to provide samples from dabbling ducks harvested during the autumn 2015 season.
The Animal and Plant Health Inspection Service offers several tips to hunters to avoid spreading avian influenza while handling game birds. They are encouraged to: avoid handling or eating visibly sick birds; avoid eating, drinking or smoking while cleaning game; attempt to dress birds in the field, or if not, in a location separate from poultry or pet birds; use dedicated tools, wear separate shoes (or disinfect regular shoes), and wear rubber gloves while cleaning game; double bag feathers along with unused offal and other tissue for disposal; wash hands after handling any birds, and disinfect equipment and surfaces that come into contact with the game; and, cook meat to a temperature of 165℉. Nevertheless, the USDA emphasizes that hunting and eating wild birds is safe.
Anybody noticing wild bird die-offs that look to be particularly large or out-of-place is encouraged to report their observations to local and/or state officials. Persons finding five or more sick or dead birds at a single location in Wisconsin are asked to contact their local DNR office, and if this is observed between May and Oct. 31, to call a hotline at 1-800-433-1610. They are also encouraged to call the USDA at 1-866-4-USDA-WS.
This report was produced in a partnership between PBS Wisconsin and Wisconsin Public Radio. © Copyright 2023, Wisconsin Educational Communications Board and the University of Wisconsin-Madison.