Wisconsin Vs. Illinois: A Redistricting Map Rorschach Test
How Neighboring Democratic, GOP Legislatures Have Redrawn Voting Maps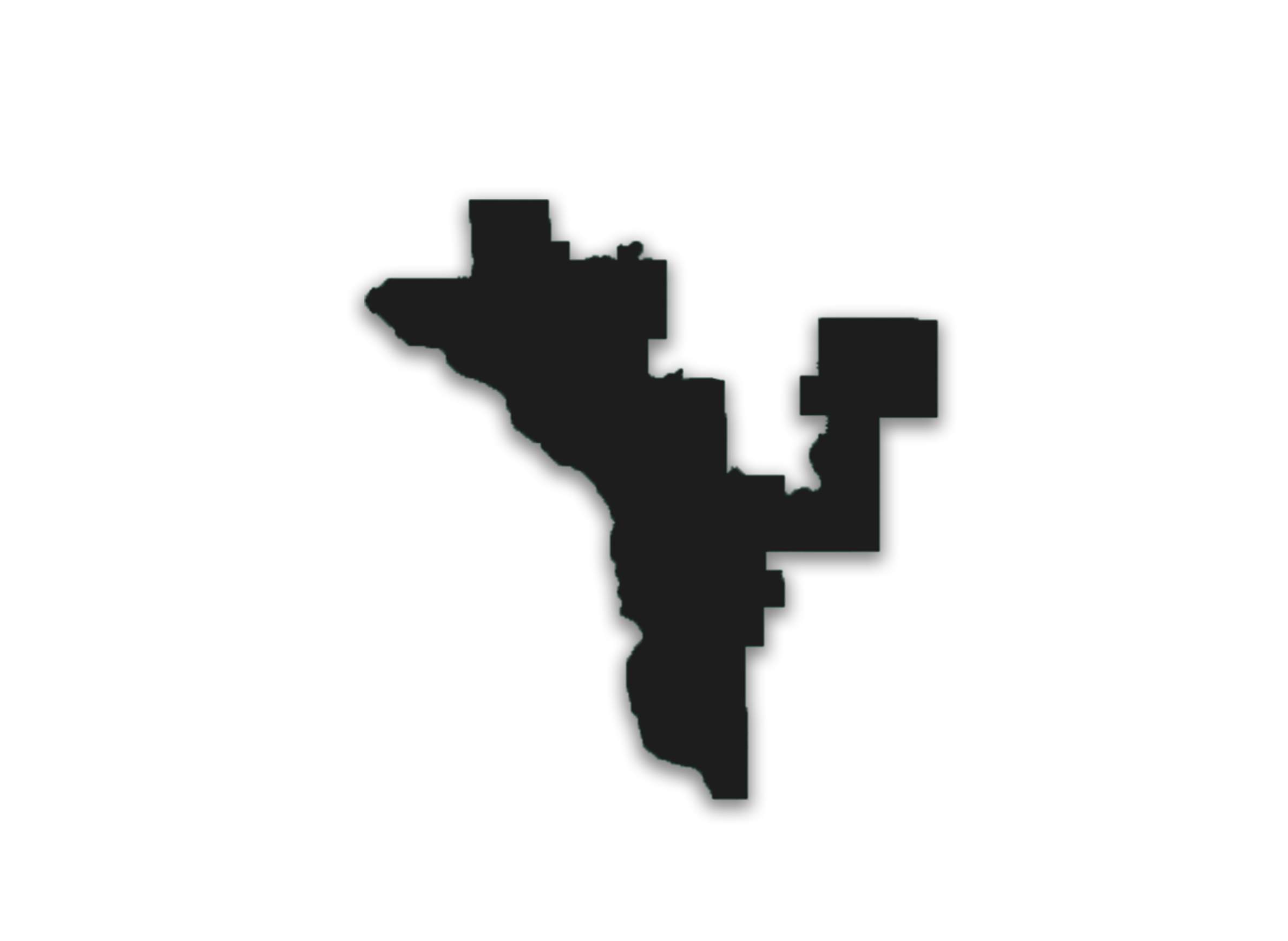 One of the most far-reaching consequences of the 2010 midterm elections was that strong partisan majorities in state legislatures — Republican like Wisconsin and Democratic like Illinois — controlled the redrawing of congressional and state-level electoral districts.
Redistricting is conducted every 10 years to reflect new population information gathered in the U.S. Census. The goal, ideally, is to ensure fair congressional and state legislative representation for the general electorate and, in some states, "communities of interest," like specific racial and economic groups.
In practice, however, redistricting is a highly partisan, opportunistic and sophisticated process in which the ruling party seeks to preserve its state-level majority and gain ground in Congress. This practice has sparked very different debates in Illinois and Wisconsin.
Bruce Rauner, Illinois' first-term Republican governor, is championing reform in the wake of a redistricting process led by the state's strongly Democratic General Assembly. Members of that majority in Illinois, including House Speaker Michael Madigan, have dismissed Rauner's calls for redistricting reform as political gamesmanship, but bipartisan support for reform flourishes outside Illinois' General Assembly.
In Wisconsin, Gov. Scott Walker has barely acknowledged, at least in public, calls for redistricting reform since his fellow Republicans in the Legislature finalized new maps in 2011 that the state is defending in a federal lawsuit. Democrats (with support from Republican former state Sen. Dale Schultz) have introduced a bill that would take redistricting out of the hands of the Legislature and place the state's nonpartisan Legislative Reference Bureau in charge. Democrats rejected adopting a nonpartisan approach to redistricting in 2009 and 2010 when they controlled the governorship and the Legislature — a fact the Wisconsin State Journal's editorial board and former Democratic state Sen. Tim Cullen of Janesville (the latter in a Milwaukee Journal Sentinel op-ed) pointed out amid Democrats' renewed Walker-era calls for reform.
In the spring, U.S. Rep. Reid Ribble, a Republican serving Wisconsin's 8th District, teamed up with a Democratic colleague to introduce anti-gerrymandering legislation in Congress.
Redistricting has long been perceived as an opportunity in which political parties take their advantage, run with it, and — despite the power of federal courts to intervene on civil-rights grounds — largely get away with using the process to hold on to power. With that background, who has been drawing the craziest maps: Illinois Democrats or Wisconsin Republicans?
Below are six maps of congressional and legislative districts in Wisconsin and Illinois that boast dramatically contorted shapes and/or were restructured significantly in the 2011 redistricting process. See if you can guess which state they're in. Answers follow at bottom:
1.
2.
3.
4.
5.
6.
ANSWERS
1: Illinois' 4th Congressional District, affectionately known as the "earmuff" district, ties together neighborhoods and suburbs on Chicago's south and west sides, with a narrow strip along Interstate 294 just barely making it whole. Its boundaries have long been disputed and its existence long cited as one of the country's most egregious examples of gerrymandering. However, proponents, including Democratic 4th District Congressman Luis Gutierrez, contend the shape gives Hispanic people a stronger voice in Congress by uniting two heavily Latino areas.
2: Wisconsin's 3rd Congressional District is the most striking shape on the state's map, and one that changed dramatically in the 2011 redistricting. Represented by Democrat Ron Kind since 1997, the western Wisconsin district grew a new appendage in 2011, reaching up to take Stevens Point and the rest of Portage County out of the 7th District (currently held by Republican Sean Duffy). In the process, the 3rd lost all of St. Croix and Clark counties to the 7th, and a good chunk of southwestern Wisconsin to the 2nd District (represented by Democrat Mark Pocan). The practical result is that Wisconsin's Congressional races got less competitive: Kind's 3rd District got safer for Democrats while Duffy's 7th District got safer for Republicans. For a broader look at how Wisconsin's legislature redrew the state's congressional districts in 2011, see the maps from before and after.
3: Illinois' 11th Congressional District, represented by Democrat Bill Foster, contorts itself across Chicago's exurbs, from south of Joliet to west of Aurora.
4: Wisconsin State Senate District 25 lost most of Sawyer County and gained the whole of Price County in the 2011 round of redistricting to take on its current horseshoe shape (before on the left, after on the right). The Apostle Islands, of course, are a dead giveaway for this district, represented by Democrat Janet Bewley.
5: Illinois House District 20 is another contorted creature of the Chicago suburbs. Republican Michael McAuliffe represents this district, which borders O'Hare airport on its southwest flank and reaches up into Park Ridge and Des Plaines.
6: Wisconsin's 21st (orange) and 22nd (purple) state Senate districts once made Kenosha and Racine counties into their own cohesive, nearly county-contiguous voting blocs (before on the left, after on the right). As shown on the right, in the 2011 redistricting, the cities of Kenosha and Racine are tied together in a new 22nd, and the western portions of their counties make up a new 21st. The old 22nd already leaned Democratic. By becoming more urban, the new map made the 22nd even more of a Democratic stronghold, represented by Robert Wirch since 1997. That let Republicans change the character of the old 21st, which used to be one of the most competitive districts in the state. The new 21st, after shedding much of its urban territory, became a Republican stronghold, now represented by Van Wanggaard. Many state legislative districts were altered in the 2011 process — see the bigger picture in the maps of Senate districts before and after and Assembly districts before and after.
All of these examples illustrate how redistricting in Illinois and Wisconsin has made for some bold (or at least visually striking) moves, but in very different ways. In a city like Chicago and its dense suburbs, districts get smaller and drawing them becomes more acrobatic, whatever the intentions behind the changes. In Wisconsin, the shapes themselves usually aren't so eye-catching, but the changes from previous maps are.
Editor's Note: Wisconsin Public Radio's Shawn Johnson contributed to the reporting of this story.
This report was produced in a partnership between PBS Wisconsin and Wisconsin Public Radio. © Copyright 2023, Wisconsin Educational Communications Board and the University of Wisconsin-Madison.