When Present, Athletic Trainers Can Improve Concussion Outcomes For Student-Athletes
Access To Medical Professionals Uneven In Wisconsin High Schools, Particularly Rural And Urban Districts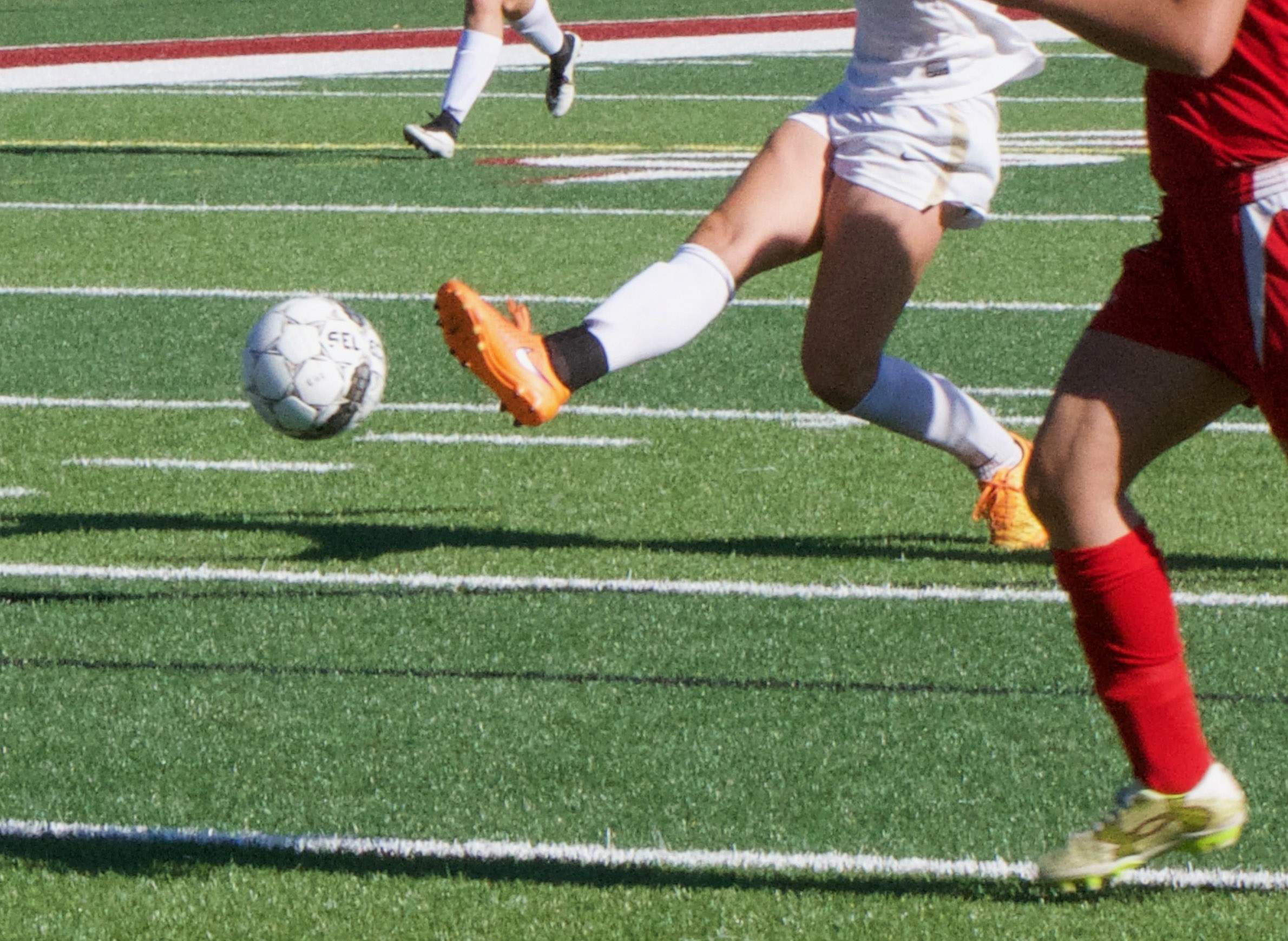 Fears about the danger of concussions have prompted rule changes for football played on fields from Lambeau to local high schools. As the long-term effects of this type of brain injury are studied and professional athletes make headlines for the impacts repeated concussions have had on their lives, the sport is enveloped by a burgeoning conversation over its characteristic hard hits and full-contact character.
But the gridiron is not the only venue where athletics-related concussions can occur — every sport includes some risk of fall or collision that can result in a blow to the head. For example, Tim McGuine, a sports medicine researcher at the University of Wisconsin-Madison, has found that Wisconsin's high school female soccer players report experiencing repeated concussions at rates similar to high school football players in the state.
Although some risk of concussion is inherent to many physical activities, McGuine found that providing access to onsite athletic trainers can improve outcomes for students when blows to the head or other injuries occur. He discussed his research into the effects of athletic trainers on the health of Wisconsin high school student-athletes on the Nov 29, 2018 episode of Wisconsin Public Radio's The Morning Show.
"We know that that injuries — concussions, ankle sprains, shoulder dislocations — can have lifelong impacts. And dealing with them now and keeping kids active is such an important way to do it," McGuine said
The athletic trainers who work at many of Wisconsin's more than 400 high schools have either a bachelor's or master's degree in a discipline related to sports medicine, must pass a certification exam to be licensed by the state, and are required to meet continuing education requirements. These trainers can provide a speedy diagnosis of an injury and supervise the student's recovery, make recommendations for academic modifications and structure return to play protocols – provided they have frequent onsite availability.
A lack of funding, among other factors, can limit students' ready access to athletic trainers, an issue that is particularly felt among rural and urban districts, compared to more suburban settings. While some schools have an athletic trainer on campus daily and for all athletic events, others may only be able to schedule one for home football games or for a limited block of time each week, complicating care for students in those locations.
"If you're at a school in a rural setting one hour a week and a concussion takes place on a Tuesday night soccer game, you may not be there at the school to really examine or work with that kid 'til a Friday, three days later, as opposed to being on the sideline right there," McGuine said.
The services of athletic trainers are usually subsidized by local health care providers; they often work part time at a clinic or hospital, and spend other work time at one or more nearby high schools, explained McGuine. Areas with multiple providers tend to have correspondingly high rates of athletic trainer placement in their high schools.
Even with subsidies from hospitals, the pay offered for many athletic trainer positions can be too low to entice candidates away from more lucrative training and medical work, further limiting their availability in high schools.
Despite barriers to access, Wisconsin ranks highly when the state's rates of athletic trainer availability to high school students are compared to other states, McGuine found. More than 95 percent of schools reported that an athletic trainer was onsite for at least part of the school year, and a third said they had one on campus daily and at sporting events.
While there may be benefits to pushing for an increase in uniformity of athletic trainer services across the state, McGuine cautioned that economic obstacles present in various places remain an issue.
"The worst thing you can do is just pass a mandate that this needs to be done without providing funding and other accessibility issues," he said.
McGuine suggested more work could be done to match the 400-plus certified athletic trainers in Wisconsin with high schools, and that proponents must make the case for the value of having a licensed medical provider available onsite to schools, medical organizations and other funders.
"It's a public health issue — it's not a sport issue," McGuine said.
This report was produced in a partnership between PBS Wisconsin and Wisconsin Public Radio. © Copyright 2023, Wisconsin Educational Communications Board and the University of Wisconsin-Madison.