El Niño's Impact Varies Across North America
Weather Pattern Can Affect Midwestern Winter, California Drought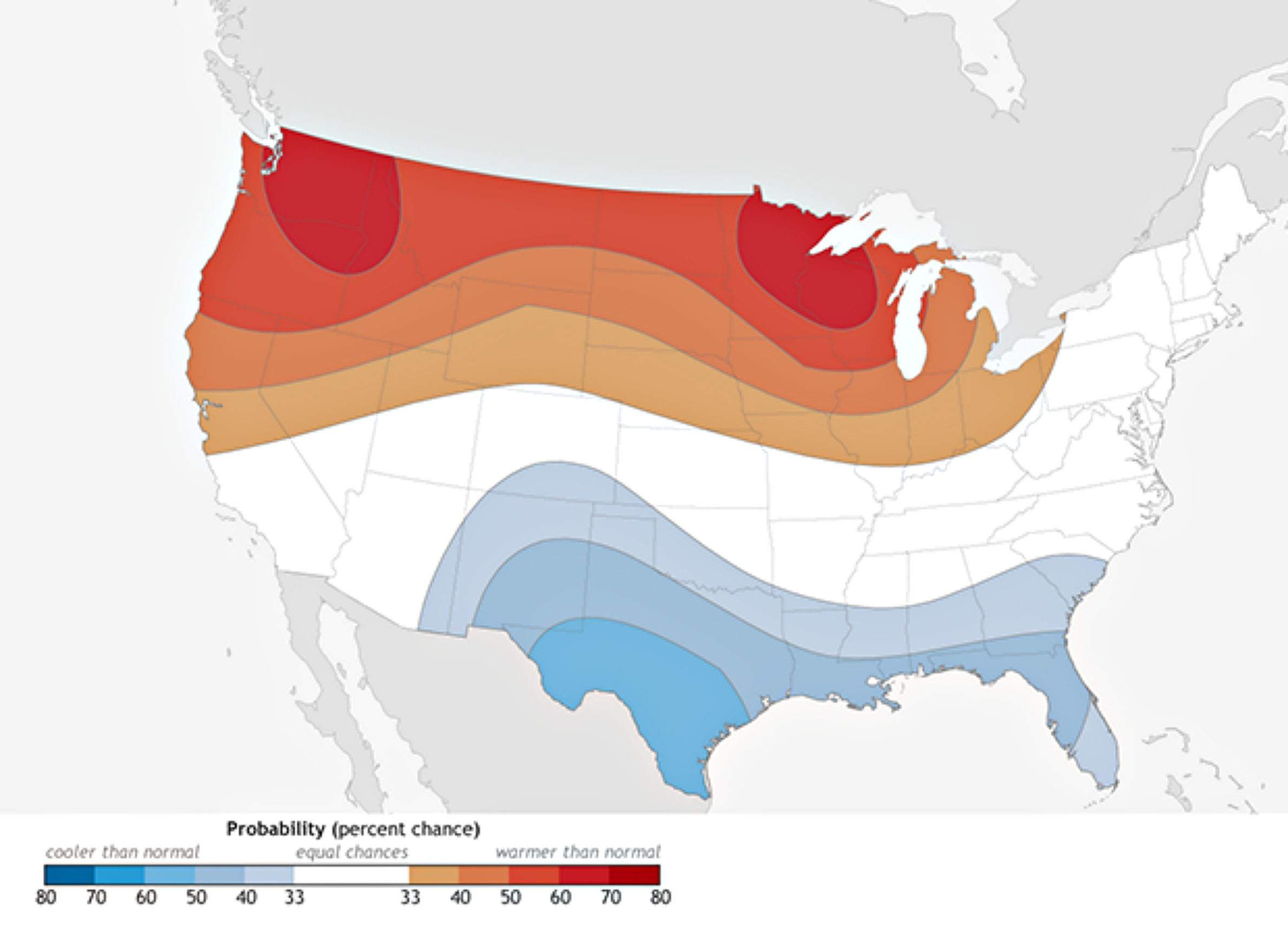 While the ENSO cycle is unpredictable, climatologists have identified consistent weather patterns during strong El Niño and La Niña years since the 1950s.
In the U.S., a strong El Niño generally presents a higher probability for warmer winters in the Northeast and Midwest, higher levels of precipitation in the Southeast and in California, and drier conditions the Pacific Northwest. Strong El Niños also correspond with a probability for fewer tornadoes in the Midwest and hurricanes striking the East Coast and Gulf of Mexico.
Generalizations and forecasts about ENSO's effects pretty much always come with an asterisk, and the concept of "variable" is key.
"I like thinking about loading the dice," said University of Wisconsin-Madison climatologist Dan Vimont in a Nov. 4 interview on Wisconsin Public Radio's Central Time. "Any year could be different than any other year. But when an El Niño comes along, the dice are loaded for warmer conditions in the Midwest."
For instance, observers have speculated that El Niño-driven rains could bring a level of relief to drought-stricken California. However, if that precipitation comes in the form of torrential downpours, it will do more to damage crops than help farmers. Moreover, if the rains don't fall in the certain locations, they might not do much for California's threatened water supply. As the Sacramento Bee reported, nearly all of California's essential water reservoirs are in central and northern portions of the state. That means if heavier rains fall in southern California, they might not do much to alleviate the overall drought. Environmental advocates in the state have pointed out that a strong El Niño can disrupt the nutrient cycle in the Pacific Ocean that sustains marine life near the shore, speed shoreline erosion, and cause flooding.
As powerful as El Niño is, it doesn't operate in isolation from other global climate and local weather patterns. These relationships are particularly salient with regards to the other side of the ENSO cycle — as NASA climatologist Bill Patzert told the Los Angeles Times, the current El Niño could well be followed by a strong La Niña, which he calls "the diva of drought."
What the U.S. experiences isn't as intense or direct as the effects in countries in the south Pacific, but of course, Americans will be affected by ENSO's anticipated impacts on global agriculture, commodity markets and even currency inflation.
Maps of El Niño's recorded and forecasted impacts in a given year tend to be a nuanced patchwork. ENSO-related variations in precipitation, temperature and moisture can be dramatic, but they can also vary widely within a state or region.
This report was produced in a partnership between PBS Wisconsin and Wisconsin Public Radio. © Copyright 2023, Wisconsin Educational Communications Board and the University of Wisconsin-Madison.