Wisconsin Tourism Industry Adapts To Fickle Winter Weather
Reduced Snow, Ice Alters State's Recreation Landscape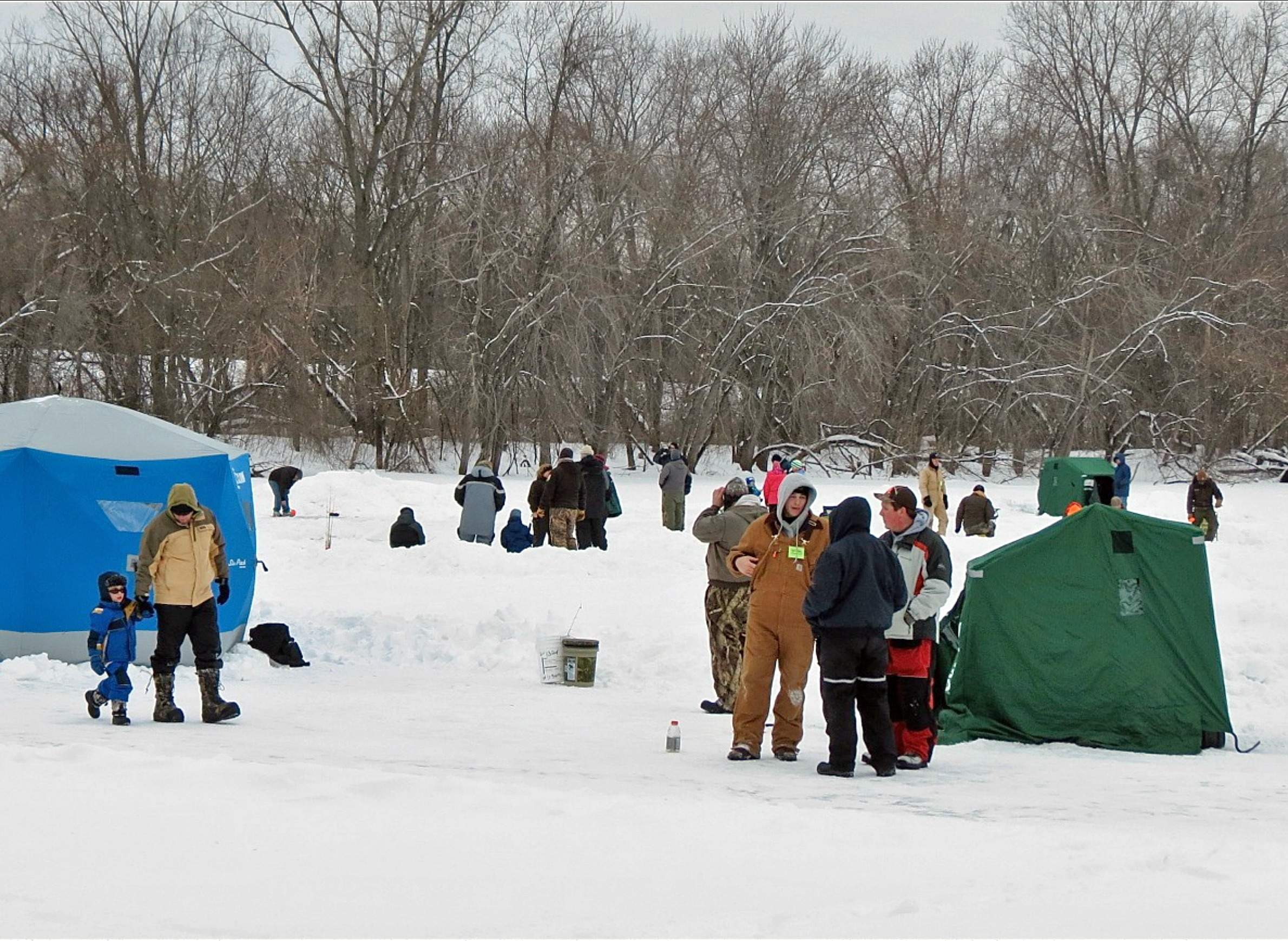 The El Niño Southern Oscillation cycle can have major effects on global weather patterns, including Wisconsin's upcoming winter. Driven by warmer water temperatures in the tropical Pacific Ocean, El Niño increases the probability of higher than average winter temperatures in northern U.S. states. An El Niño winter with warmer temperatures and possibly less precipitation than average could pose a challenge for some Wisconsin recreation and tourism businesses, although many already have been adapting to uncertain winters with less snow.
During the previous major El Niño, over the winter of 1997-98, snowfall was up to 10 inches below average in Wisconsin, partly due to average temperatures being 7 to 8 degrees Fahrenheit above normal.
"Wisconsin has seen many fluctuations year to year in terms of warmer and drier winters," said Wisconsin Department of Tourism communications director Lisa Marshall, who said the state's tourism industry is adapting to changing winter conditions.
"Adaptations include more winter festivals and events, more indoor water parks, snow tubing hills, spas, ski areas that make their own snow and an increase in ATV registrations," Marshall said.
That strategy might be paying off: State economic impact research shows that tourism activity continues to grow steadily statewide across the seasons, with "visitor spending" increasing 6.7 percent from 2013 to 2014 for January-March.
Downhill ski operations are better off than businesses that cater to snowmobilers because ski hills can manufacture their own snow.
"A warmer winter may affect how early they open," said David W. Marcouiller, resource economist and recreation/tourism planning specialist with University of Wisconsin-Extension, "but I can't imagine the temperatures won't allow them to make snow."
Snowmaking equipment is much more sophisticated now than it was a few decades ago and can now produce artificial snow at temperatures up to 35 degrees Fahrenheit.
"Downhill skiing will be OK," said Marcouiller, who is also a professor in the Department of Urban and Regional Planning at UW-Madison. "They have dealt with fickle winters."
One issue with a warmer winter, though, is ski hills may not be able to open as early, which can happen around Thanksgiving. More important are other holidays, including those in December, Martin Luther King Jr. Day in January, and Illinois' Casimir Pulaski Day in March, explained Marcoullier — because all are in mid-winter, outdoor recreation businesses should do all right.
Wisconsin's cross-country skiing season could be affected if warmer winter temperatures decrease snowfall amounts or longevity. Smaller, organized races could be disrupted, Marcouiller said, which in turn could affect restaurants and hotels that cater to them. In contrast, Marcoullier said the American Birkebeiner cross-country ski race, which runs from Cable to Hayward in northwestern Wisconsin each February, should be fine.
"The Birkebeiner has had several years where they have had to truck in snow," he said.
The 50-kilometer race was canceled in 2000 and shortened six times because of weather since it started in 1973, according to Climate Wisconsin (a project of the Educational Communications Board informed by research conducted via the Wisconsin Initiative on Climate Change Impacts). Four of these race adaptations occurred after 1990.
Reduced snow could also lead to fewer snowmobilers, causing a drop in business for the hospitality industry in northern Wisconsin, Marcouiller said.
Warmer temperatures also could affect ice fishing, with lakes freezing later and their ice melting earlier. Indeed, lake ice illustrates how the El Niño may affect Wisconsin. A visualization based on decades of data on ice durations shows how ice on six state lakes varied in two strong El Niño years, two strong La Niña years and two neutral years.
Moreover, the ice fishing season is generally shortening over time due to climate change, apart from any El Niño-driven effects. As reported by Climate Wisconsin, the average length of time for ice cover over the winter looks to be decreasing around the Northern Hemisphere.
This shorter season for ice cover includes Madison. As noted at Climate Wisconsin, "The record for Lake Mendota shows that the five longest ice-cover seasons on record all occurred between 1855 (the beginning of the dataset) and 1880. Four of the five shortest ice-cover seasons have occurred since 1980. The average number of days the lake stays frozen has dropped from 122 for the first 20 years of the record to just 91.5 for the last 20."
However, a warmer winter may enable more types of outdoors recreation, including an extended ATV season. "With warmer weather, people still make trips," Marcouiller said, "going out and enjoying the outdoors."
In the long term, "with climate change, we might start looking more like southern Iowa and northern Missouri," Marcouiller said, "and northern Wisconsin will increasingly look like southern Wisconsin."
This report was produced in a partnership between PBS Wisconsin and Wisconsin Public Radio. © Copyright 2023, Wisconsin Educational Communications Board and the University of Wisconsin-Madison.